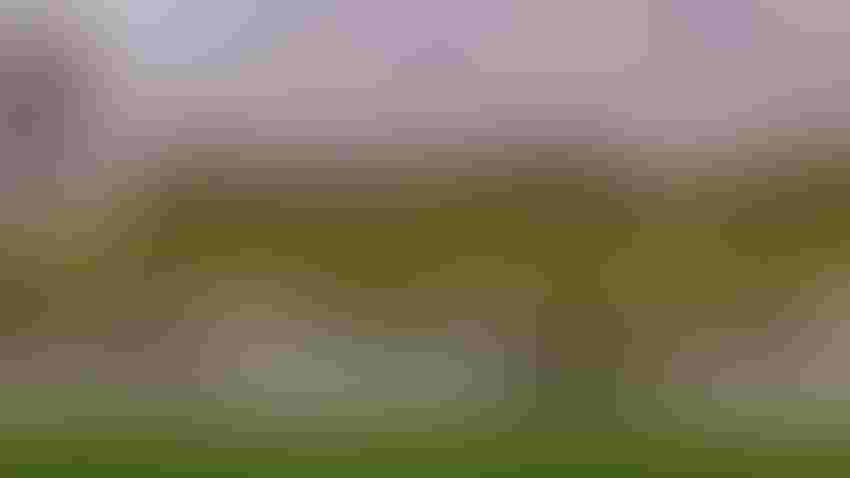 A Ventura County lemon grower may remove his lemon groves altogether after California officials established a quarantine for Huanglongbing in his region. Though the state did not find HLB in commercial trees, the added cost of complying with regulatory restrictions to move his fruit may be too costly to continue growing lemons
Todd Fitchette
The establishment of a citrus quarantine in the Santa Paula area of Ventura County may tip the scales for one grower to chip his trees and grow something else.
Chris Sayer grows lemons and avocados near Santa Paula, California. His lemons are within the quarantine zone established recently by the State of California for a lethal citrus disease marching its way northward from San Diego. State officials declared the quarantine after confirming the bacteria in Asian citrus psyllid insects collected in a residential tree in Santa Paula.
Psyllids spread a bacterium in citrus that leads to Huanglongbing, a deadly disease that has decimated citrus crops globally, including Florida and Texas. California has the disease, but to date it has not been discovered in commercial citrus crops – only in residential trees in southern California. Ventura County is one of California's leading citrus-producing counties, which makes the discovery of an infected psyllid there troublesome.
Sayer's citrus packing house is outside of the quarantine zone, but his lemons are not. This creates a costly issue as he must perform costly mitigation measures on the farm to inhibit the movement of psyllids from the quarantine.
"We'll have to take extra measures to ensure the fruit is clean before we can move it," he said.
That could cost him anywhere from $300 to $700 per acre. Current citrus margins will not cover that cost.
"This may put the thumb on the scale to retire the rest of our citrus acreage," Sayer said.
Focusing on avocados
Sayer also grows avocados, which he points out are a better crop financially, and are not inhibited by regulatory quarantines. Lemon prices to U.S. farmers are not good right now, he said.
This "perfect storm of things" – the lower lemon returns and the new HLB quarantine – may lead him to remove his lemons altogether and replant avocados.
"I wanted to get about 10 more years from these lemons to see how things developed with the markets, but we may not have 10 more years to make that decision," he added.
Sayer will plant two acres of the new Luna UCR variety avocado, which was recently released by the University of California. He is optimistic that the Luna will diversify his avocado plantings and extend his avocado season.
Subscribe to receive top agriculture news
Be informed daily with these free e-newsletters
You May Also Like
---