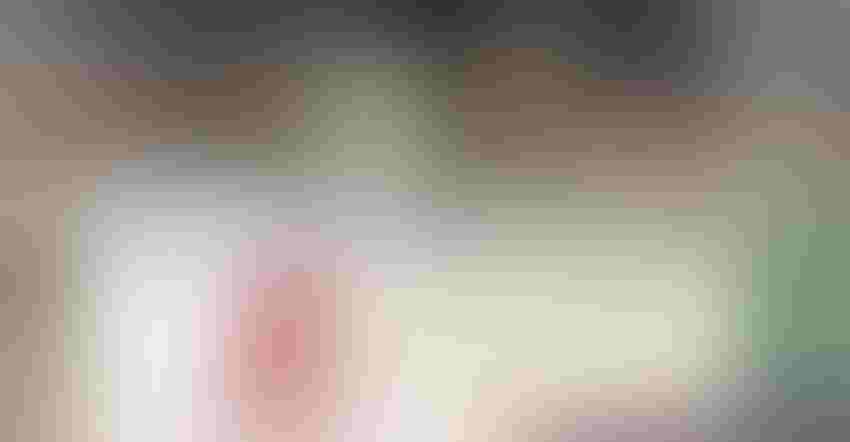 Raymond Crossno, standing, left, Cleveland, Miss., John Roberson, standing, right, and his wife Beverly, seated, left, Philipp, Miss., and Sammy Hyman, seated, right, Fayette, Ala., with the trophy that was awarded to the winning puller in the St. Jude Class of the 20th Annual Southern Nationals Antique Tractor Pull held in Tunica, Miss.
Brad Robb
Many of the contestants participating in the recent 20th Annual Southern Antique Tractor Pull in Tunica, Miss., had three things in common: farming, a love for classic tractors, and a soft spot in their hearts for the kids at St. Jude Children's Research Hospital.
Tractor pullers from 24 states and Canada were represented at the event, including one club from Washington state with several members who make the trip every year.
"Classes are divided by the weight of the tractors and the cut of the tires," says John Roberson, president, Mean Green Pulling Team, who hosted this year's event. "For the fourth year, many of the pullers paid extra money to make a hook (when the tractor pulls the weighted sled one time) in the special St. Jude Class where all entry fees go straight to St. Jude. In the past we've even had some former St. Jude patients ride on the tractors."
Carey Underhill and Junior Coe, both from Kentucky, won first and second place, respectively, in the St. Jude Class. "Cary and Junior walked up to receive their checks and both of them immediately signed their winnings over to St. Jude," Roberson says. "Over $141,000 was collected from St. Jude Class, auctions, and raffles.
"The biggest heart in the Paul Battle Arena may have been Kevin McClung's, from Parma, Mo. McClung made the largest donation of the event, paying $1,000 for a blanket decorated with tractors and a St. Jude logo."
Related:Farmers helping St. Jude Children's Research Hospital beat cancer
Mean Green Pulling Team member Tutt Sullivan worked to bring the event to Tunica in 2000. Sullivan was a veteran Mississippi farmer, industry leader, and a toy tractor enthusiast who had one of the most impressive collections in Mississippi. He died on May 1, 2018. "Tutt would have been impressed that we had over 400 tractors registered this year," Roberson says. "He put so much time and energy into this event to make it more successful each year."
Roberson's grandson started competing when he was six years old. "All ages compete against each other," Roberson says. "Two years ago, we had a gentleman from Vancouver who competed when he was 96 years old."
Tractor brands including John Deere, Farmall, Allis Chalmers, Moline, Oliver, Massey Harris, Deutz, Cockshutt, and Ford pulled the 30,000-pound weighted sled. "When the tractor class weights increase, we add weight to the sled to make it more difficult to pull," Roberson says. "If we lengthened the sled's chain to slow down the pull, pullers will take weights off the front of their machines and move them to the rear. They know what we're doing, and they are very competitive."
Related:The first autonomous tractor arrives in the Mississippi Delta
Pullers made 1,510 hooks over the weekend, a new record.
About the Author(s)
Subscribe to receive top agriculture news
Be informed daily with these free e-newsletters
You May Also Like
---