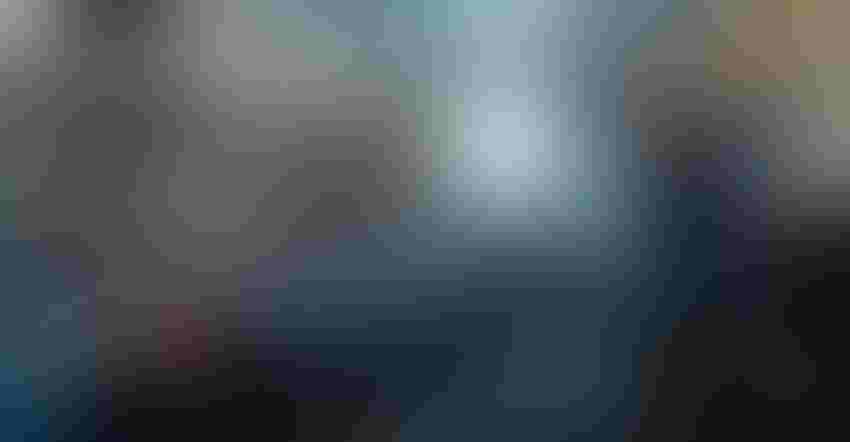 USDA Secretary Sonny Perdue attends The Honor the Harvest Forum, held on Chip Bowling's farm near Newburg, Md, Jun3 5, 2019. The forum brought together top food and policy stakeholders to discuss climate-smart food and farm practices.
USDA Photo by Preston Keres
Remember how Superman would save the planet, then just fly away to the cheers of a grateful nation?
Now imagine if you could help save the planet – and get paid for doing it?
It could happen. Some very smart people are working behind the scenes on your behalf to establish a framework where both retailers and taxpayers reward farmers for adopting practices that sequester carbon to bring down greenhouse gases in the atmosphere.
Yes – it's time to talk about climate change. And how climate change could turn ag from villain to hero.
In a year filled with one Black Swan after another, one headline still haunts me:
"Think COVID-19 disrupted the food chain? Wait and see what climate change will do."
Farmers have, for the most part, responded to global warming with a big fat meh. Too many dire environmental predictions that didn't pan out. Too many studies that contradicted each other. And, because agriculture does emit greenhouse gas (GHG), as a polluter, the industry feels threatened by potential business-killing regulations.
But now that seems to be changing. Now agriculture wants to be "in the room where it happened."
Strange bedfellows
We began to see bits of this transformation when NCGA established a working partnership with the Environmental Defense Fund to tackle mutual issues over soil health and sustainability. "Working with the enemy? Why NCGA is with EDF," was how our colleague Mindy Ward positioned her story in 2017.
Some of us thought, hmmm--strange bedfellows. But this success partnership continues to grow. This spring the two groups announced a new initiative called Success in Stewardship Network to showcase conservation farmers around the country. The contentious line between farmers and environmentalists began to fade.
Why have farm groups pivoted on climate change? Was it the waterlogged 2019 planting season that never ended? Last winter's bitter cold that killed livestock in the upper Midwest? The floods, the droughts, the "hottest July on record," the derecho, the fires, the polar vortex? The bomb cyclones?
"All of it," quips Maryland farmer Chip Bowling, who also chairs the U.S. Farmers & Ranchers in Action (the 'Alliance' got changed to 'Action' a few months ago). "While climate has always changed, we do have more dramatic events now, and more often. There is no doubt there is climate change. There's no doubt that if we, as an industry, don't take part in the conversation to bring about voluntary change, we will lose out on being part of the solution."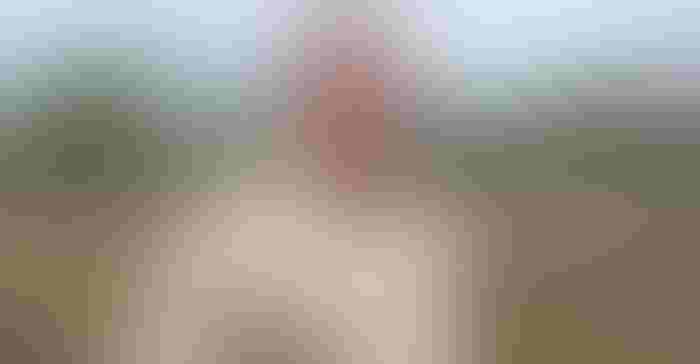 "There's no doubt that if we, as an industry, don't take part in the conversation to bring about voluntary change, we will lose out on being part of the solution," says USFRA chairman Chip Bowling.
A most important meeting
Which is why last summer USFRA organized what history may look back at as one of the most important meetings ever held on behalf of the farming industry.
Bowling, a Maryland grain farmer and former NCGA president, coaxed 100 high-level farm and food industry leaders to meet for a two-day, invitation-only, closed-door meeting at his farm located an hour's drive from Washington, D.C. USDA Secretary Sonny Perdue and two of his predecessors attended along with Farm Bureau president Zippy Duval. Lured with promises to drive big tractors, eat farm-fresh meals, and scout bald eagles, the stakeholders holed up in Bowling's barn to hammer out a framework for how farmers should be compensated for climate-friendly practices.
"We wanted to get momentum for a vision of what a climate smart ag industry looks like that continues to provide abundant food and clean energy," says Bowling.
The room where it happens? How about the 'barn where it happens?'
The meeting, code named Honor the Harvest, continues this week on a virtual platform due to COVID-19. He expects 200 people to attend online, adding execs from finance, transportation, retail, consumer groups and academia to the mix.
"Our goal is to create value chain financing where the customers or corporations partner with farmers to coinvest in climate-friendly practices, so that we can achieve the environmental outcome that the company, consumer, and farmer wants," he explains. "We want to get the financial mechanism in place to get low cost capital to farmers, so they can continue to get better environmentally. That may include some cost share, or low interest loans, to update sprayers or livestock barns, for example."
Bowling adds this may also include carbon trading. The Senate's Growing Climate Solutions Act could lead to a carbon trading platform that also allows farmers to get paid for conservation.
In any case, Honor the Harvest is creating a blueprint for how consumers, through corporate changes to supply chains, pay farmers to store carbon.
"Farmers don't want to be told what to do," says Bowling. "If they are part of the problem they want to be part of the solution and not have a company tell them that we've made a decision for you.
"We want everyone who has skin in the game to sit at the table. That's what we are trying to do with Honor the Harvest -  the whole industry in the same place, talking about an uncomfortable subject, coming up with solutions --for everybody."
Carrot, not stick
What Bowling hopes for is a carrot, not a stick; An incentive for farmers to change, not a regulation forced on them from people who have never gotten their boots muddy.
Food companies have publicly-stated goals to lower emissions and farmers lie at or near the bottom of their supply chains. There are big players at the table. Companies like Danone (Dannon), McDonald's, Patagonia, Nestle, Kellogg, General Mills -- even Amazon, which has pledged to achieve net zero carbon by 2040.
"We want to partner with these brands so that we're doing this together, to help those companies lower GHG," says Bowling.
Uniquely qualified
With so many disparate voices, it may be tough to carve out a unified plan. But Bowling is uniquely qualified to lead this charge. His family was farming in the area before the federal government existed. When the Chesapeake Bay became polluted and farmers were getting blamed, he was a voice of reason as EPA pushed for voluntary measures to become mandatory. Today Maryland farmers must adopt certain conservation practices to protect from runoff, but they also get $40 to $85 per acre from Maryland taxpayers to plant cover crops.  
Bowling is now hoping to see a much bigger coalition between public and private sectors resulting in voluntary incentives to fix climate change.
"Farmers have been good at adopting no-till and producing more crops per acre than ever, but we all know we can get better," he concludes. "For all this to happen farmers need to get paid for the good they are doing environmentally on their farm. We need to get paid if we're going to reduce greenhouse gas and contribute to a more sustainable environmental output.
"This is a way to get that going."
If only Superman had been a farmer.
Next: What's at stake in the fight over ag's greenhouse gas emissions
Missed some content in this series?
Part one: Will farmers get paid to save the planet?
Part two: What's at stake in the debate over climate change
Part three: Synthetic fertilizer is a modern miracle but it's wrecking the atmosphere. Can we do better?
Part four: Is carbon trading an answer?
Part five: Are burping cows really a threat to humanity
Part six: Farmers, tell your story
Subscribe to receive top agriculture news
Be informed daily with these free e-newsletters
You May Also Like
---