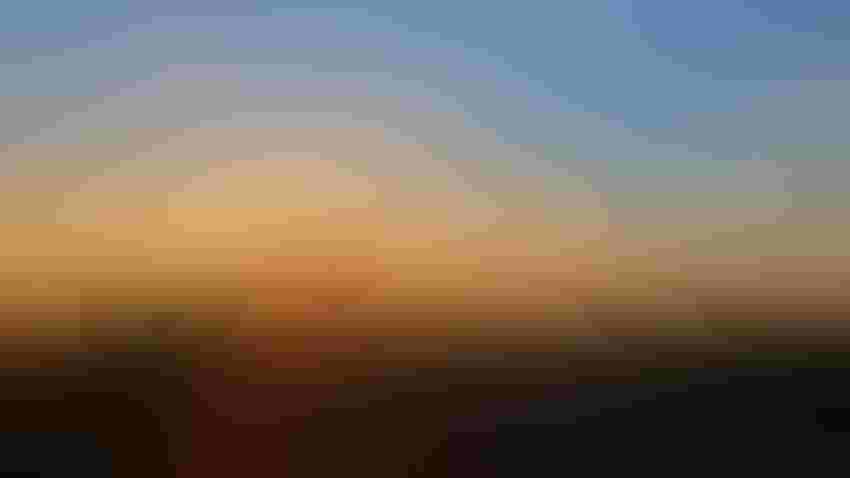 This is Part 2 of a three-part series about rural real estate values and sales.
The farmland buying frenzy that pushed rural land prices significantly above historical levels seems to be over.  
"That boom has abated," says Charles Gilliland, research economist with the Texas Real Estate Research Center, College Station.  
"We are now seeing numbers that are off 50% to 60% from two years ago. But price, even though the quantity sold is down, has held up. The increase last quarter was 6%, which is peanuts compared to 2021 and 2022. But 6%, historically, is a hefty increase." 
Gilliland says during this slower market, poor-quality land is not moving. "Higher quality land is selling and still at a higher price." 
He adds that with the lower-quality market stagnant, no one knows what the value of that land might be. "We see no transactions on low-quality acreage. The market is waiting for people to face reality and sell; then we will see what kind of adjustment occurs. Rising interest rates are forcing recognition of reality." 
Normal trend line 
"Now, I think prices will sink to a more normal trend line. People are reluctant to take less than they paid, however. "So, the market might not return to trend as much as anticipated. But in late '24 and early '25 land prices likely will be lower." 
Oklahoma State University Agricultural Economics Associate Extension Specialist Roger Sahs agrees that increased interest rates have affected markets. "Higher interest rates have weighed on the markets somewhat over the past year. For those who finance, higher rates make land more expensive, and buyers might not be as active as when rates were dirt cheap." 
Competition, Sahs says, is also a factor, "especially with outside investors who might be willing to invest in other fixed financial instruments that offer higher rates now compared to when rates were lower. They are still active in the markets, just not as aggressive and not to the same degree as a couple of years ago. Active farmers and ranchers are still the predominant players in the land transfer markets." 
Sahs says markets are still active in 2023, "just not as strong as 2021 when interest rates were quite low.  Many buyers, both active producers and outside investors, have deep pockets, so cash is not an issue.  It's hard to bid against those folks when your own finances are tight."  
New Mexico rural real estate
Dwain Nunez, associate broker covering New Mexico for Charles S. Middleton and Sons, Lubbock, says farm real estate values seem to be trending downward but remain steady in New Mexico.  
"We list mostly production ranches," Nunez says, "and we are still seeing demand for those properties. We do not have a lot of inventory now, but we sold a lot in the first six months of the year." 
Nunez agrees that the trend is "leveling off but not popped. We still see some demand but the higher valued property demand has leveled off." 
He says higher prices and higher interest rates influence the rural real estate market. "I don't know if price or interest is the problem. It could be both. Financing at a 7% or higher interest rate results in a huge interest payment." 
Gilliland expects the downward trend to continue. "We anticipate about a 2% decline by the first quarter of 2024. But that comes with a caution. Forecasts will include new data, which is perishable, based on statistical analysis. Markets adjust, but I will not be shocked to see a decline greater than 2%." 
Subscribe to receive top agriculture news
Be informed daily with these free e-newsletters
You May Also Like
---