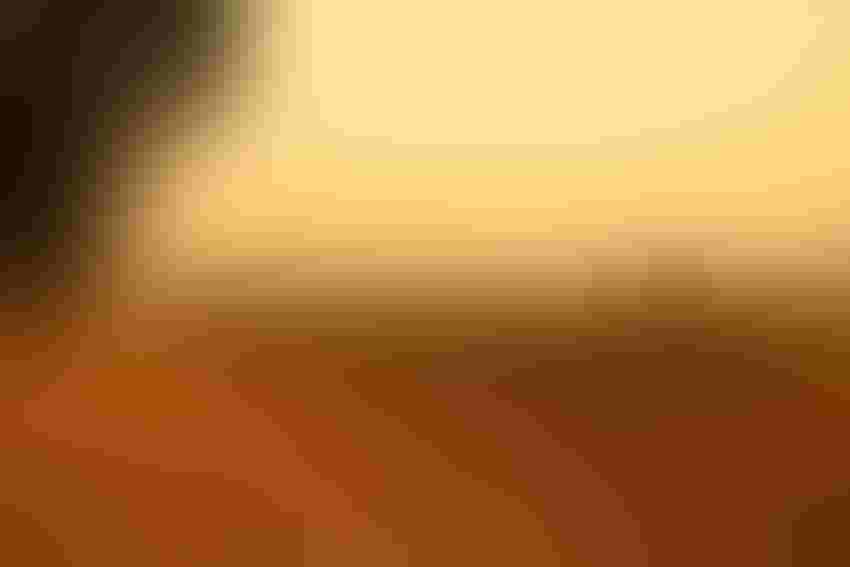 A vineyard in Oregon is shrouded in smoke from a nearby wildfire. The Glass Fire in Northern California has affected numerous wineries.
Getty Images
The 60,148-acre Glass Fire has wrought devastation in the heart of Northern California's iconic wine country, damaging or destroying some of the nearly 150 wineries within evacuation zones, a local newspaper is reporting.
The fire that started Sept. 27 near Calistoga and St. Helena has affected numerous Napa Valley wineries and vineyards, including Fairwinds Estate Winery, Schramsberg Vineyards, Castella di Amorosa, Burgess Cellars, Chateau Boswell and the iconic Meadowood resort, the Napa Valley Register reports.
"It's very bad," Fairwinds Estate co-owner Brandon Chaney told the Register. "We lost our bottling line. We also lost our brand new optical sorter that was delivered from France two weeks ago.
"The only silver lining is that we have a 22,000-square-foot wine cave," he said. "We suspect that everything is safe inside."
More than 70,000 people are still under evacuation orders in the wine region north of San Francisco, where the Glass Fire has incinerated at least 143 homes and other buildings, the Associated Press reports. Flames were ripping through the region's rolling pastures and tree-dotted hills, the AP observed.
"Every time we try to construct some control lines, the fire is outflanking us, so we have to pull back," state Department of Forestry and Fire Protection chief Mark Brunton told the wire service.
Smoke taint threat
Winegrape growers were already facing likely smoke taint issues after the 363,220-acre LNU Lightning Complex rolled through the region in late summer, destroying or damaging over 1,500 structures while killing five people and injuring five others, Cal Fire reports.
Labs have been inundated in recent weeks with grapes they're testing for smoke taint. While it usually only takes a couple of days to get results back, labs are currently facing a six- or seven-week backlog, said Glenn McGourty, a University of California Cooperative Extension emeritus viticulture advisor.
"Fresh smoke is what we're worried about," McGourty told growers in a recent webinar. "When smoke inundates a vineyard from a rapidly spreading fire, that's when we're going to have problems. Old smoke from some distance … makes our lives miserable, but it probably won't affect the fruit. Old smoke is mostly suspended particulates."
The "good news" is vineyards don't burn very easily, although borders are most at risk, he said.
"When vines are damaged, it's very similar to trees," he said. "The vines may recover but still have damage to their vascular systems … Like trees, it may take time to see the damage."
Worst in history
California is now enduring what authorities are calling its worst fire season in history. The state is poised to hit a fearsome milestone: 4 million acres burned this year with 30 lives and hundreds of homes lost, the AP notes. Winds of up to 30 mph were forecast to push through the hills of Napa and Sonoma counties as the Glass Fire continues to threaten more than 28,000 homes and other buildings, the wire service reports.
Among other active fires is the Zogg Fire in western Shasta County, which has so far burned 56,018 acres, destroyed or damaged 178 structures and caused four fatalities, according to Cal Fire.
Growers are already taking stock of crop damage and making needed facility repairs after wildfires in California, Oregon and Washington this summer charred hundreds of square miles of rangeland and timber, including high-value allotments on public land.
A Red Flag warming was issued in the northern San Francisco Bay Area through Saturday, as high temperatures in inland valleys are expected to drop into the 80s next week. The federal Climate Prediction Center foresees above-average chances of rainfall in northwestern California in the next two weeks.
Subscribe to receive top agriculture news
Be informed daily with these free e-newsletters
You May Also Like
---