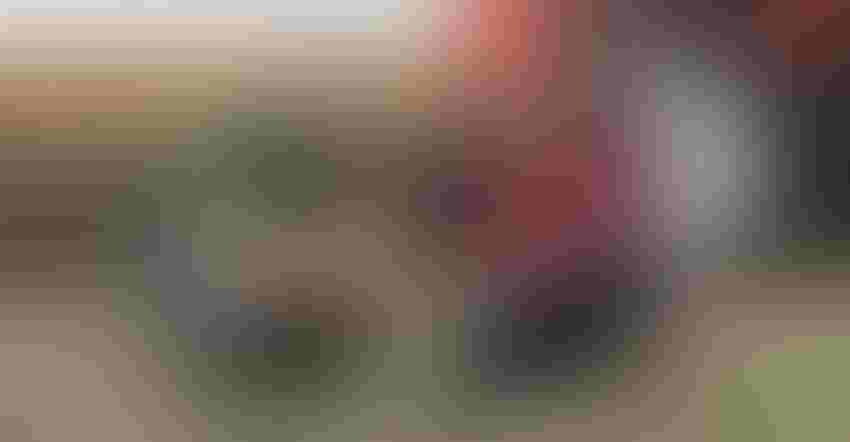 fotokostic/ThinkstockPhotos
If you've never had an intern or an internship program before, you might be thinking, why fix what isn't broken? Or, we just don't have the compensation to offer a paid internship program. While these are valid thoughts, internship programs have great benefits that will reap rewards for your farm in the long run. Here are some reasons to consider creating an internship program:
Gain a fresh perspective
Yeah, even if it's from a teenager or college kid. If you haven't hired anyone in quite a while, you are likely very comfortable with the way things are done at your farm operation or business. However, it's always nice to gain a fresh perspective from a young person enrolled in postsecondary education. Inviting an intern with an outside view of your business or operation to a meeting or into its innerworkings can offer multiple benefits of improvement.

Technological Knowledge & Skills
Hiring an intern can help your business adopt new technologies, whether it is as simple as creating social media pages or as complex as teaching you a new software program. Young people learn and understand new technology quickly. They may also introduce you to a useful new technology your farm could adopt to make things simpler.

What's Wrong with an Extra Set of Hands?
While the goal of an internship program is to provide meaningful work experience for a college student, it could also greatly benefit your business to have an extra worker around during the busy production months. Even if the work is manual, your intern or team of interns will gain valuable experience at a working farm. Be sure to invite them to see and experience all sides of the farm as well, even if their work is production-focused.
Many farm businesses and operations are family-owned and employed. While this is great, it's not always practical in the long run for many farms with no family returning. Hiring interns is a great first step toward hiring outside employees and also opening a talent pool. You get some time to learn about one another and determine if it is a good fit. If the internship is successful, you then have the opportunity to retain them and offer them a full-time position in the future.
Interested in starting an internship program at your own farm? Not sure where to start? Seek consultation from neighboring businesses and farms who have implemented successful programs. Remember to offer attractive compensation packages. Search the Farm Futures Managing Talent blog for more information about starting an effective internship program at your farm.
 The opinions of the author are not necessarily those of Farm Futures or Farm Progress.
About the Author(s) Creative Marketing Specialist, AgCareers.com
Kristine Penning works as Creative Marketing Specialist for AgCareers.com, the leading talent solutions provider in the agricultural industry. She resides in Central Iowa and farms with her husband Reece. Reach her at [email protected]
Subscribe to receive top agriculture news
Be informed daily with these free e-newsletters
You May Also Like
---