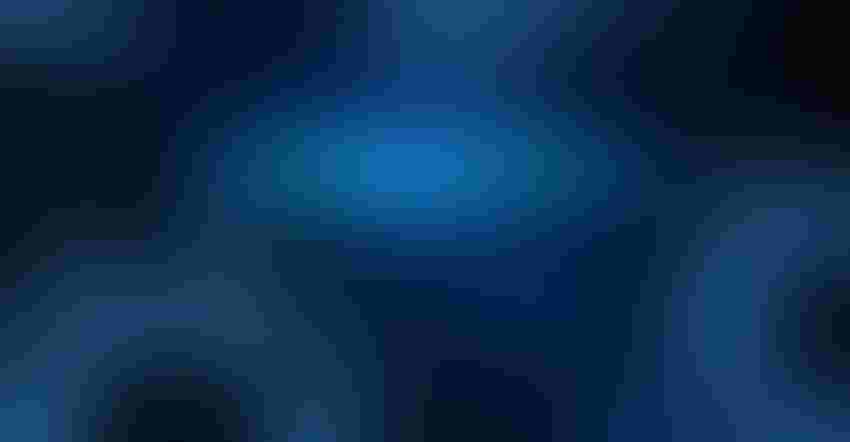 The vast majority of people that are infected by COVID-19 do recover. It is a serious disease, however.
Getty Images
The vast majority of people who contract coronavirus will recover and only a small percentage of infected persons will die from the disease. But it can be deadly.
Those are conclusions from Dr. Chad Roy, professor of microbiology and immunology, Tulane University.
Roy, who also serves as director of the biodefense research program at the Tulane National Primate Center, talked about what we have learned so far about the pandemic that is disrupting society, industry and life as we know it across the globe.
Roy looked at the origins of the pandemic and what the public can expect as the virus runs its course, during a March 23 webinar sponsored by AgriSafe Network with support from Gallagher National Risk Control.
He explains that COVID-19 emerged in Wuhan, a central China city in the Hubei province about five times the size of London. He says the virus emerged from a wet (seafood) market where food is processed and bought but adds that the virus probably was already in the population.
The virus likely came from a bat before moving into the human population. Roy says the bat could have been harboring the virus for many years. A second animal native to China, the pangolin or Chinese anteater, also harbors the virus.
Virus not manmade
He dismisses the notion that the virus was created. "It wasn't an artificial manipulation," he says. "It was amazing how quickly this virus spread and transmitted to adjoining provinces in China, including many major metropolitan centers," he says.
Roy says information from China indicates that few cases result in death. The small percentage that do culminate in death are usually associated with co-morbidities (underlying health issues). The vast majority of people that are infected do recover."
He says in China the younger demographic was less affected and that more than 90% of cases affect young adults to older adults. It is not gender specific, an equal spread between male and female.
It can be deadly.
"COVID-19 is associated with an acute respiratory distress syndrome; that's why we call it a pneumonia," Roy says. "The viral infection takes hold in the most susceptible part of the lung, where oxygen transfer takes place, resulting in massive inflammation, which disrupts that process."
Symptoms
Roy says Chinese data revealed the COVID-19 symptomology. Fever is the most common symptom. "Up to 80% of mild, severe or critical cases experienced fever. Other symptoms include dry cough, fatigue, expectorant, headache, muscle aches, sore throat, chest tightness and chills."
Deaths, which are rare, he says, typically occur in cases with co-morbidities. 
Other facts gleaned so from early experience with COVID-19 transmission in China include:
• The majority of cases in terms of transmission come from close contacts.
• Transmission was mainly in family clusters with household attack rates about 10% early in the outbreak, declining to about 3% with isolation.
• Transmission in schools wasn't observed, primarily because of China's strict lockdown, closing schools early in the outbreak. "That's not necessarily what we have here in the United States," Roy says.
• 80% of cases were mild or moderate. 15% of cases were severe, and 5% were critical.
• About 10% of mild to moderate cases became severe and 15% to 20% of severe cases progressed to critical.
• Average time from exposure to symptom onset was five to six days, "a little long for viral infections," Roy says.
•  Symptom onset and recovery runs from two weeks to three to six weeks in severe cases.
• Symptom onset to death, which occurs in a very small fraction of cases, was about two to eight weeks.
• Generally, the children, the younger demographic, have milder disease than adults.
• Viral shedding (when a person is contagious) is highest early in the course of the disease (24 to 48 hours prior to symptoms is possible) and can take place in asymptomatic individuals as well as in late stages of the disease or even during convalescence.
• COVID-19 viral shedding can take place longer than most normal viral infections.
Roy says the most recent global infection map shows widespread COVID-19, 354,000 confirmed cases worldwide as of March 23 (436,377 on March 25 with 19,637 deaths and more than 55,000 cases in the U.S. with 802 deaths).
"The United States map is getting redder and redder," Roy says.
Subscribe to receive top agriculture news
Be informed daily with these free e-newsletters
You May Also Like
---