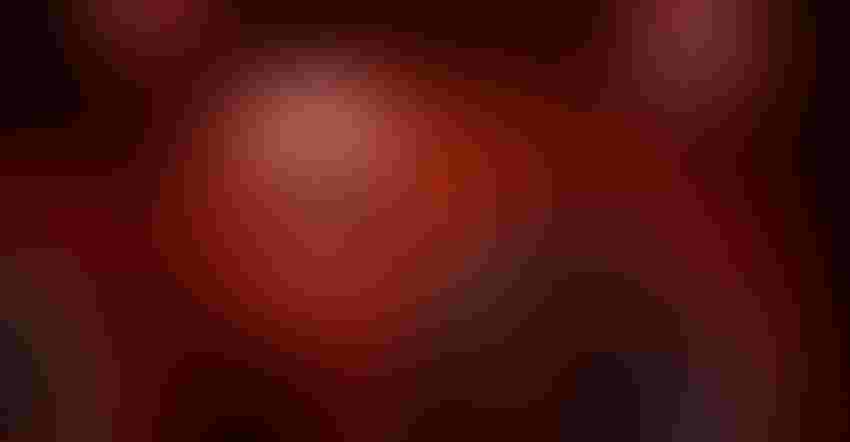 Farms and rural communities are at risk for COVID-19
Getty Images
The idea that farmers and rural communities are safe from the coronavirus pandemic because they are already relatively isolated is dead wrong.
Dr. Jeff Bender, professor and director of the Upper Midwest Agricultural Safety and Health Center (UMASH) School of Public Health, University of Minnesota, dispels that assumption.
Bender, one of four speakers in a March 23 webinar, "What Ag Producers Need to Know About COVID-19," explained why farmers and other rural residents are at risk of contracting and spreading the disease.
"Many of our folks who work in rural environments feel safe because they already feel like they're isolated and thinking, 'this isn't going to come to me,'" Bender said.
But they may exhibit unique risk factors such as:
• Rural populations are older. The average age of farmers in the United States is about 58 years.
• Rural areas have limited access to healthcare. Many rural hospitals are closing.
• Rural residents and farmers have a feeling of invincibility, "They think, 'I'll be fine.'"
• Farms don't have redundancy in the workforce. "We have a limited workforce. So, if somebody gets sick, we have a limited number of folks who can pick up the workload and carry on. If we're not well, we're not available to do the work."
Bender encourages farmers to prepare for what's likely to come. "How do we prepare farms and rural communities for this upcoming wave that we're kinda already in?" he asks.
Make a plan.
Bender recommends farmers and rural community leaders begin by raising awareness. "It (pandemic) is here. We need to engage our employees, talk to them, listen to their concerns, think about how to best plan for this impact."
"Set a good example for employees," Bender says. He recommends setting up general recommendations for employees, including:
"Practice good biosecurity, something we've been talking about for decades. We don't want people on our farms who shouldn't be on our farms. Limit farm access and also limit activities to only the essentials.
"If you're sick, you need to stay at home, even if you have only mild symptoms. Asymptomatic folks or those with mild symptoms, however, may transmit this virus.
"Wash your hands frequently and use hand sanitizer if you can't wash frequently.
"Disinfect commonly touched objects like phones, computers, keyboards or doorknobs in the work environment."
He says some have asked why not wear a protective mask all the time.
"Personal protective equipment should be our last resort," he explains. "Reserve personal protective equipment for those who really need it. These are necessary for those in the health care industry, the nurses and doctors who are seeing patients and need personal protective equipment.
"If you're sick, please don't come to work.
On-farm social distancing
"Emphasize social distancing. So, what does that look like on a farm?"
He recommends early morning huddles with limited numbers of employees.
• "Divide tasks and discuss potential problems by video conferencing. Maintaining social distance of 6 feet apart in team meetings."
• "Can you change your work schedules to limit the number of people coming in or stagger when they're coming in?
• "Can you segregate individual areas and use cell phones or video conferences to communicate what you need to convey?
• "Think about the break room. Can you limit the number of people who might be in the break room at a time? Maybe limit to two people at a time.
"These are practical examples and you may think of others, depending on your individual situation."
Stress, anxiety
Bender says physical preparations and management changes represent only part of the concerns from COVID-19. "We also need to think about the stress and the anxiety we're going through, recognizing it not only in ourselves but also in our neighbors and our friends.
"Be aware of the signs and symptoms of stress. Remember it's important to check on our neighbors, even if it's by Facebook or other media mechanisms and encourage regular social interaction and support."
He says local churches, virtual coffee visits and other safe means of interaction will keep rural residents connected and help them feel less isolated. "We need to think about the mental resiliency and mental health of our rural communities.
"We need to work and respond as a community, develop a team concept and consider who we can engage to get us through this difficult time? Is it our educators, our community leaders? Is it our Extension service?
"Also consider how to support health care providers? Are there veterinarians who can serve as resources? Can ag educators help us with that?
"Again, one of the basic reminders is the importance of hand hygiene. Wash your hands, avoid touching your face (which is hard to do), stay at home if you're sick, even if you think it's just a cold, and practice social distancing."
Bender says livestock and other animals have not been shown to transmit this virus, but he urges people to take precautions to limit potential for transmission.
"The virus likely originated in bats and is now well adapted to people," he says, so it does exist in animals.
"If you're sick, stay at home and avoid contact with livestock and pets so you don't run the risk of transferring it to them."
"We need to create clear plans to support producers, workers and their families," he says. "I encourage folks to engage their communities."
Questions
Bender says folks have a lot of questions about the virus. "How long can it survive on surfaces. How can I disinfect it? Shouldn't we all be wearing a 95 mask? And the answer is no. We need to reserve those for our healthcare providers."
He adds that the National Institute for Occupational Health and Safety (NIOSH) is an excellent recourse. "NIOSH is designed to minimize the burden of occupational disease and injury in agriculture workers and their families. NIOSH (https://www.cdc.gov/niosh/index.htm) centers are located throughout the United States."
As the pandemic infection numbers continue to increase, Bender urges the ag community and related industries to keep rural communities in mind.
"Our goal is keeping producers, ag workers and their families safe," he says.
The webinar was sponsored by the AgriSafe Network.
For more information:
General Information — http://umash.umn.edu/covid-19-resources/
Mental Health Resiliency —http://umash.umn.edu/stress/
Hand Washing — http://umash.umn.edu/agritourism/
Subscribe to receive top agriculture news
Be informed daily with these free e-newsletters
You May Also Like
---