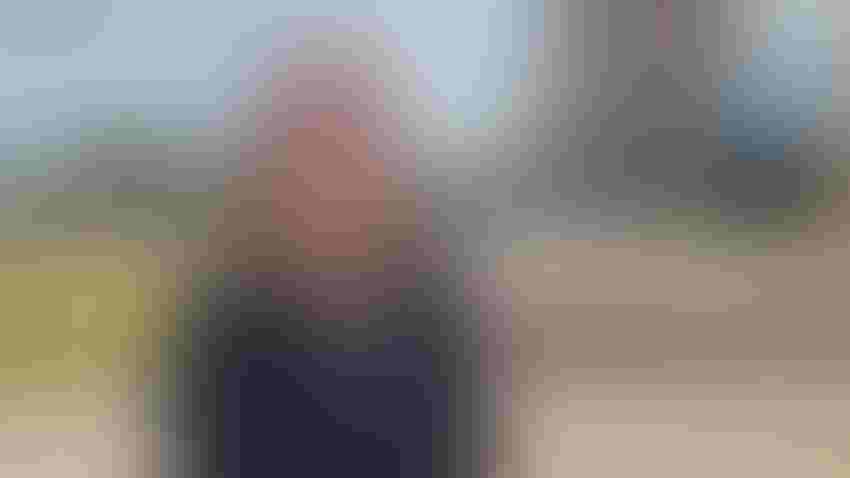 Tiffany Lashmet, Texas A&M AgriLife associate professor and Extension specialist, Agricultural Law
Shelley E. Huguley
In a recent Texas Agricultural Law Blog, Tiffany Lashmet, Texas A&M AgriLife associate professor and Extension specialist, Agricultural Law, noted key aspects of the Right to Farm Act and the proposed Amendment Texas can vote on Nov. 7. 
Lashmet explained that during the 88th Legislative Session, Texas lawmakers passed House Joint Resolution 126 (HJR 126). Texas voters will cast ballots for or against this resolution. 
HJR 126 reads:   
SECTION 1.  Article I, Texas Constitution, is amended by adding Section 36 to read: 
Section 36. (a) The people have the right to engage in generally accepted farm, ranch, timber production, or wildlife management practices on real property they own or lease. (b) This section does not affect the authority of the legislature to authorize by general law: 
(1) a state agency or political subdivision to regulate where there is clear and convincing evidence that the law or regulation is necessary to protect the public health and safety from imminent danger; or 
(2) a state agency to regulate to prevent a danger to animal health or crop production. 
SECTION 2. This proposed constitutional amendment shall be submitted to the voters at an election to be held Nov. 7, 2023. The ballot shall be printed to provide for voting for or against the proposition: "The constitutional amendment protecting the right to engage in farming, ranching, timber production, and wildlife management." See:  https://agrilife.org/texasaglaw/2023/10/02/texans-to-vote-on-right-to-farm-constitutional-amendment-november-7/ 
In an earlier blog, Lashmet explained the essence of the Right to Farm Statute already in effect. 
Key Elements: In order to successfully prove the Right to Farm defense applies, a plaintiff must show two key elements: (1) there is an agricultural operation; (2) it has been in operation substantially unchanged for a year or more prior to the date of the lawsuit. 
Agricultural Operation: What constitutes  an agricultural operation? Cultivating the soil; producing crops or growing vegetation for human food, animal feed, livestock forage, forage for wildlife management, planting seed, or fiber; floriculture; viticulture; horticulture; silviculture; wildlife management; raising or keeping livestock or poultry, including veterinary services; and planting cover crops or leaving land idle for the purpose of participating in any governmental program or normal crop or livestock rotation procedure. Texas courts have also found grain handling facilities to be considered an agricultural operation under this Act. 
The operation has been in operation substantially unchanged for a year or more prior to the lawsuit being filed. If, however, an operation does undergo a "substantial change," then it must operate for at least a year before being able to qualify for the Right to Farm's protections.  The statute does not define "substantial change." 
In 2023, the Texas Legislature amended the statute to broaden the scope of its protection beyond nuisance suits to also include "any other action to restrain an agricultural operation." 
Burden of Proof: If a lawsuit Is filed against an agricultural operation that is not prohibited by the Right to Farm statute, the plaintiff still faces an increased burden of proof of proving the claims by clear and convincing evidence. 
Limitations: The statute expressly states it does not serve to protect an agricultural operation which is conducted in violation of federal, state, or local law. Amendment does not prohibit the enforcement of state or federal statutes. 
Recovery of attorney Fees: If a plaintiff brings suit against an agricultural operation that existed more than one year prior to the date of the lawsuit or the prohibition on bringing such actions, an agricultural operation is entitled to recover reasonable attorney fees and costs related to defending the action. 
Agricultural Improvements: The right to farm statute also prohibits limitations on challenges to certain agricultural improvements as well. 
 Effect of Governmental Requirements: Right to Farm Act places limitations on when local governments may place restrictions on agricultural operations.  For those imposed by political subdivisions other than a city, requirements imposed after an agricultural operation was established are generally not applicable to the operation. Those requirements imposed prior to an operation's establishment generally would be applicable. For agricultural operations located within the bounds of a city, the amended statute imposes more stringent limitations on when regulations may be applied to operations.   
For more information please check: Texas Agriculture Law - Teaching, Research, Extension and Service (agrilife.org) 
Subscribe to receive top agriculture news
Be informed daily with these free e-newsletters
You May Also Like
---