Specialty crop producer says he couldn't operate without H-2A labor
Specialty crop producer says he couldn't operate without H-2A labor
Gary Jackson depends heavily on H-2A labor to operate his chile, rosemary, peanut and cotton farm. He discusses the need for contract flexibility in terms of the length of stay.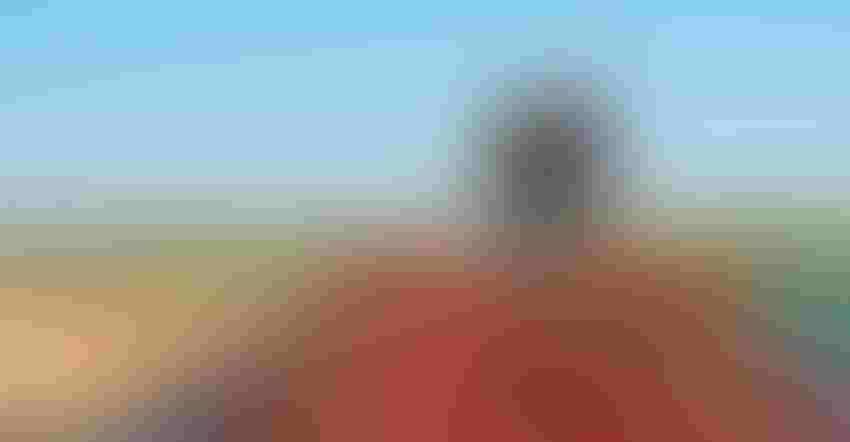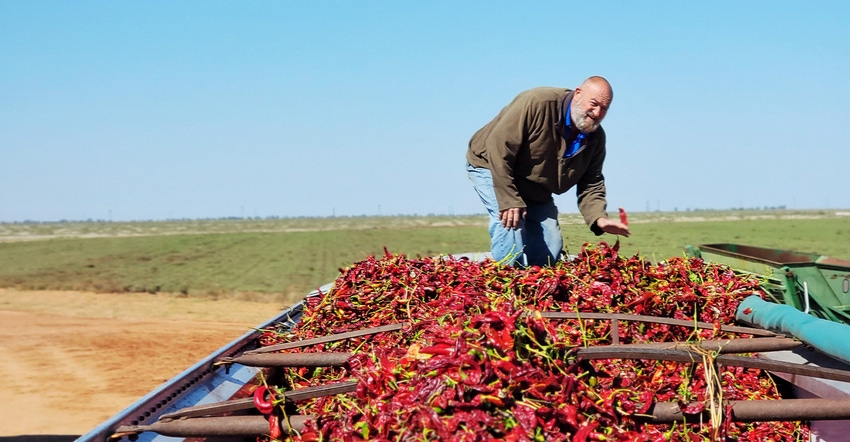 H-2A labor is a vital part of crop production on Jackson Farms in Gaines County, Texas and Lea County, N.M.
Shelley E. Huguley
Labor has long been an agricultural adversary. Help is hard to find and difficult to keep. For specialty crop producers like Gary and Karen Jackson, employees contracted through the H-2A program have proven an effective solution to keep their diversified farm operational.   
"We could not operate without these employees and I'm not being dramatic," said Gary, who has utilized H-2A labor for the last 17 years. "The main thing they do for me is drive trucks, but they do everything – tractors, irrigation. We're very seasonal, so when harvesting rosemary, chiles or peanuts, they're running trucks but that's not all year. These guys don't mind doing other things." 
H-2A workers are authorized under Section 218 of the Immigration and Nationality Act to enter the U.S. to perform agricultural labor or services of a temporary or seasonal nature. Employers are required to file an application with the Department's Employment and Training Administration stating the lack of "sufficient workers who are able, willing, qualified, and available, and that the employment of aliens will not adversely affect the wages and working conditions of workers similarly employed in the U.S," according to the U.S. Department of Labor website.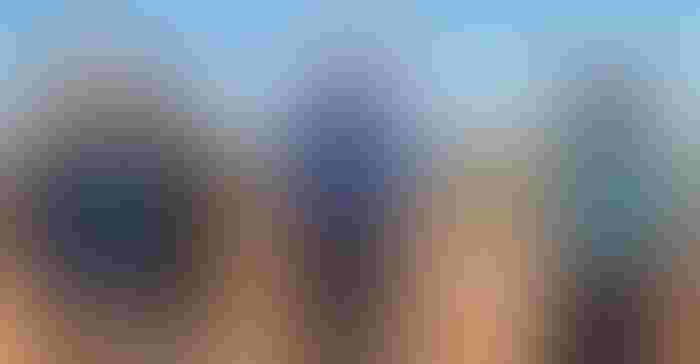 Karen and Gary Jackson, center, discuss the need for contract flexibility with H-2A labor with Bobbi Hanson, a representative with Senator Ted Cruz's office. Peanut producer and Western Peanut Growers Association President Otis Johnson gave Hanson and Caleb Cobb (not pictured), a representative from Sen. John Cornyn's office a tour of the region's agriculture. (Photo by Shelley E. Huguley)
See, Texas producer compares '22 season to cage wrestling 
The Jacksons farm in Gaines County, Texas, and Lea County, N.M., where many industries compete for labor. "We compete with the oilfield and Lubbock," Gary says. "There's so many jobs down here and everyone is struggling with labor. You walk into any business, anybody we do business with, and they are looking for help." 
H-2A employers are required to pay their employees special pay rates which vary by locality. They must provide housing and transportation to and from the job site and guarantee employment for the number of hours equal to at least 75% of the work time defined in the contract.  
"Ours are contracted for 10 months but it's a set 10 months," Gary says. Their contracts begin March 1 and end in January. Gary wishes there was flexibility in the longevity of their contracts. 
This year's harvest proves this point. After months of drought followed by some late, long-awaited rainfall, the Jackson's chile fields had dried enough to finally allow harvesters in the field. They had "perfect" harvest conditions: clear weather, drivers, machines and people. But on the day Farm Press was visiting, Gary received notice of complications at the plant where the chiles are dried.  
See, Trico Peanut: From diner napkin to farm-to-fork 
"The gas pressure was low in Artesia, and they couldn't get enough gas pressure to dry everything," Gary says. The plant halted the Jackson's deliveries for the day, bringing harvest to a standstill. "They're good people to deal with. You couldn't deal with better people, but they can only cram so much through their plant. And when they don't have enough gas, they have to slow everything down.
"We've got beautiful weather, and everything was going good but that's just the way it works." 
This delay coupled with previous weather delays pushes chile harvest into January, after his H-2A employees will have returned home to South Africa.   
"I'll be down to two truck drivers," he says, adding that a 30-day extension would be helpful. 
The employee's contracts begin March 1 but rarely are they here by then. "They've got to go to the consulate in South Africa and get the visas, plus with COVID, we never get them here by March 1. But that's a separate deal." 
Gary proposes that even if they could extend the contract now and in the spring, it would be beneficial, "or even do a 5-year permit. They should be able to be here 50 months and home 10 months and he (the employee) and I choose which 50. Every farm situation is different, so why can't we have some flexibility?"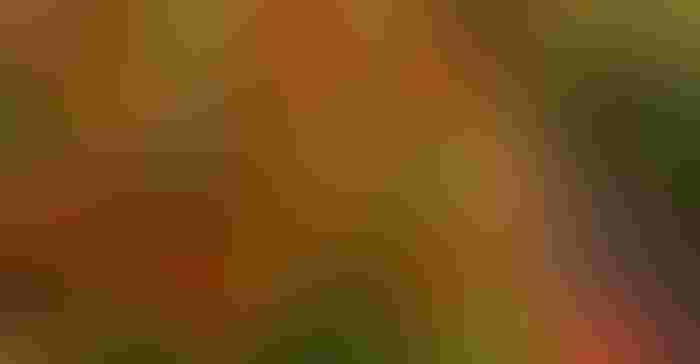 Okala chile peppers. H-2A labor plays a big role on Jackson Farms during chile harvest, along with rosemary and peanut harvest, driving trucks, (Photo by Shelley E. Huguley)
The Jacksons provide housing in their three mobile homes and two houses. "I let them pick who they want to live with," he says. "I was working with a gentleman on some housing. He told me that more than the oil field, H-2A housing is his biggest business. He's supplying them all over the nation." 
Many of the Jacksons' employees return year after year. "The first guy who came in 2005 is still with me today. It takes time to learn where the farms are located, how the farmer likes things done. They can't figure that out in a couple of weeks," Gary explains. "It takes at least a couple of months to get their feet wet and it takes a year to get the whole program figured out. So, that's why I like the return guys. Experience is huge to me."  
Their skill set is important as well. Gary has a father who's worked for him the last couple of years. "This year, the son came, and they are great electricians." 
Determining eligibility 
The DOL offers the following guidelines to determine H-2A eligibility: 
You must be an employer with a place of business physically located in the United States, possess a valid Federal Employer Identification Number (FEIN); and have the ability to hire, pay, fire, supervise, or otherwise control the work of the workers you employ; 

The work to be performed must consist of agricultural labor or services, such as the planting, raising, cultivating, harvesting, or production of any agricultural or horticultural commodity; 

The work must be full-time, at least 35 hours (or more) per work week; and, 

The need for the work must be seasonal or temporary in nature and tied to a certain time of the year by a recurring event or pattern, such as an annual growing cycle, normally lasting 10 months or less. 
For more information, visit the DOL website or to learn more about the Jackson's farming operation, read Texas producer compares '22 season to cage wrestling 
About the Author(s)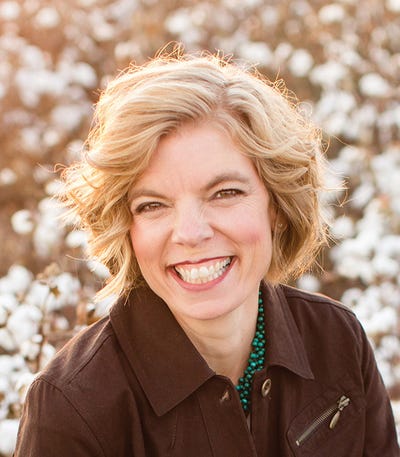 Editor, Southwest Farm Press
Shelley Huguley has been involved in agriculture for the last 25 years. She began her career in agricultural communications at the Texas Forest Service West Texas Nursery in Lubbock, where she developed and produced the Windbreak Quarterly, a newspaper about windbreak trees and their benefit to wildlife, production agriculture and livestock operations. While with the Forest Service she also served as an information officer and team leader on fires during the 1998 fire season and later produced the Firebrands newsletter that was distributed quarterly throughout Texas to Volunteer Fire Departments. Her most personal involvement in agriculture also came in 1998, when she married the love of her life and cotton farmer Preston Huguley of Olton, Texas. As a farmwife she knows first-hand the ups and downs of farming, the endless decisions that have to be made each season based on "if" it rains, "if" the drought continues, "if" the market holds. She is the bookkeeper for their family farming operation and cherishes moments on the farm such as taking harvest meals to the field or starting a sprinkler in the summer with the whole family lending a hand. Shelley has also freelanced for agricultural companies such as Olton CO-OP Gin, producing the newsletter Cotton Connections while also designing marketing materials to promote the gin. She has published articles in agricultural publications such as Southwest Farm Press while also volunteering her marketing and writing skills to non-profit organizations such a Refuge Services, an equine-assisted therapy group in Lubbock. She and her husband reside in Olton with their three children Breely, Brennon and HalleeKate.
Subscribe to receive top agriculture news
Be informed daily with these free e-newsletters
You May Also Like
---