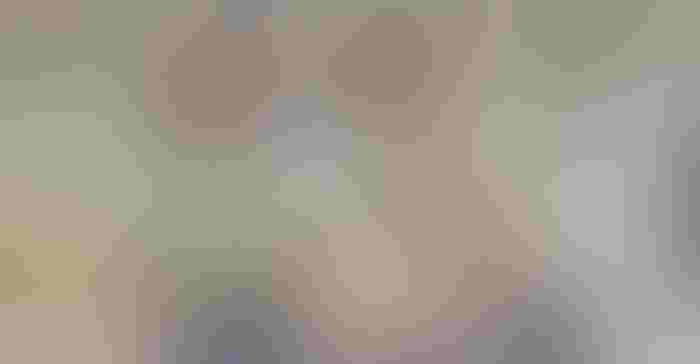 What began as ideas jotted down on a diner napkin has developed into a peanut buying point, a shelling facility, and the latest venture, a peanut roasting plant that produces and markets a variety of peanut products.
Texas Roasting Company, Seminole, Texas, offers salted and flavored packaged peanuts as well as in-shell and brined peanut products.
"Texas Roasting Company is the only farm-to-fork company in Texas," said founding partner Jake Teichroeb, who, along with Ben Dyck and Eddie Bergen, created Trico Peanut Company in 2015, and now adds Texas Roasting Company in the mix.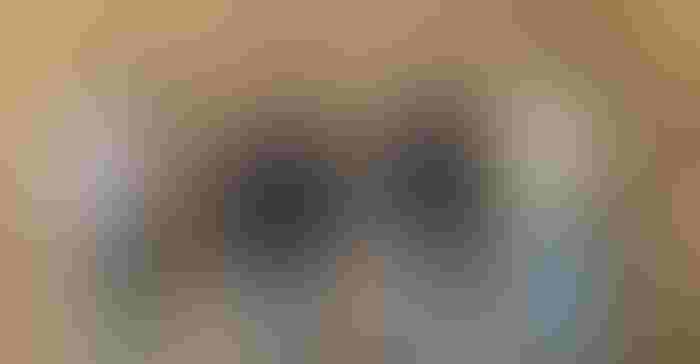 Trico partners, from left, Trico President Eddie Bergen, Ben Dyck, and Jake Teichroeb with General Manager Pete Froesse. (Photo by Trico)
"We've been roasting, experimenting with flavors, and testing for a year-and-a-half," Dyck said. "We spent about 18 months creating flavors, learning how to roast, and building the plant. Two months ago, when we had gotten all the material for packaging and licensing, we opened for business."
Driving force
Teichroeb said sustainability is the driving force behind both the shelling facility and the roasting company.
In 2015 the Trico partners started talking about creating a buying point. "We could not work out a deal with larger companies, so we decided to become independent and started building storage spaces and from there added shelling facilities," said Trico President Bergen.
"We felt like we needed more for our peanuts," he said. "So, we started building barns to store and then shell peanuts." He said they reached a point where they decided not to add more tonnage to the shelling facility. "We decided to develop a roasting company to take the business a step further. We wanted to find opportunities to be more profitable. In farming, not every year is profitable," Dyck added. "We sometimes get nervous about the continuity of our farms."
He said adding value to the crop they produce makes the operation more profitable and less dependent.
Local sourcing
The company is owned by farmers and they source their peanuts locally. "We use our own peanuts and also buy from several other farmers in the Gaines County area," Teichroeb said.
The operation can handle about 60,000 tons of peanuts. Everything it uses is grown in West Texas and surrounding counties, Bergen said.
See, Peanut yields down due to drought, late season rain, cool weather 
Pete Froesse, general manager for both Trico and Texas Roasting Company, explained that Trico handles raw peanuts and serves as a buying point for farmers. "At Trico, we store in-house, shell, and send to manufacturing companies for roasting.
"Texas Roasting Company roasts Spanish peanuts and packages salted and flavored products, including jalapeno, lemon, habanero and hot and spicy flavors."
They also offer in-shell roasted and brined products. "We roast kernels as well as in-shell peanuts," Froesse said. "We want to get products into ball parks, grocery stores, and other outlets."
He said the roasting facility is in early stages. "We're still getting our feet wet. Our goal is to get into the market, let people know who we are and  see where it takes us."
For now, they are focusing on local retailers. "We're working with stores close to Seminole, trying to get in as many as we can locally, trying to blanket our hometown." Froesse said they are also looking at other  companies that access grocery stores "to buy our product for those stores."
He said another goal is to keep fresh peanuts on shelves. "We want ours to go on the shelves and be bought quickly."
Expansion planned
Teichroeb said they plan to grow. "We're not expanding Trico, but we have big dreams for Texas Roasting Company." He anticipates adding other products. "We have so many things we can do with peanuts." Expansion could include other flavors and other products.
He said he, Dyck, and Bergen are excited about the opportunities ahead. "We've been friends for many years. We get along great and feed off each other's energy."
See, Equipment orders: 'Late. Real late.'
The process has been challenging. "It took a lot of courage to take the risk," Teichroeb said. "A lot of times we worried if we would lose the farm. It took blood, sweat and tears and the Lord looking over us."
The partners say the biggest hurdle was finances. "Trico was surviving financially; to expand we had to do things in steps, huge steps, to get to another level," Bergen explains. "Cost of expansion is extreme. We had a lot of sleepless nights wondering if we had bitten off more than we could chew. But we worked together and solved the problems. Now we have a thriving company."
Froesse said in addition to improving profit and sustainability to farm operations, Trico and Texas Roasting have been good for the local economy.
"It's a small company," Froesse said, "but we still need employees for food safety, equipment operation, maintenance, and other jobs like bagging products. We are creating jobs."
He recalled Trico started out with four employees, not counting the owners. "Now, it's at 25, including plant manager John Hamm. On the roasting side, we will add more."
Trico's partners said it's been an exciting journey, growing from those initial ideas on a diner napkin to opening Trico in 2015. And as they launch Texas Roasting, they are proud to add value to a crop that offers the potential to expand into new products, new opportunities, and a more sustainable outlook.
About the Author(s)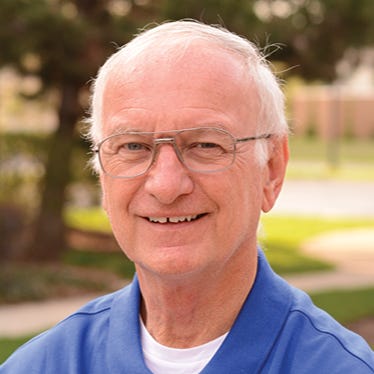 Ron Smith has spent more than 30 years covering Sunbelt agriculture. Ron began his career in agricultural journalism as an Experiment Station and Extension editor at Clemson University, where he earned a Masters Degree in English in 1975. He served as associate editor for Southeast Farm Press from 1978 through 1989. In 1990, Smith helped launch Southern Turf Management Magazine and served as editor. He also helped launch two other regional Turf and Landscape publications and launched and edited Florida Grove and Vegetable Management for the Farm Press Group. Within two years of launch, the turf magazines were well-respected, award-winning publications. Ron has received numerous awards for writing and photography in both agriculture and landscape journalism. He is past president of The Turf and Ornamental Communicators Association and was chosen as the first media representative to the University of Georgia College of Agriculture Advisory Board. He was named Communicator of the Year for the Metropolitan Atlanta Agricultural Communicators Association. Smith also worked in public relations, specializing in media relations for agricultural companies. Ron lives with his wife Pat in Denton, Texas. They have two grown children, Stacey and Nick, and two grandsons, Aaron and Hunter.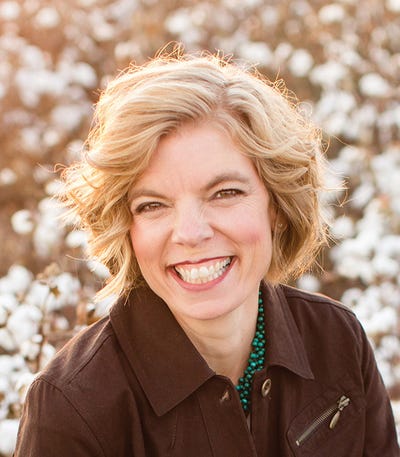 Editor, Southwest Farm Press
Shelley Huguley has been involved in agriculture for the last 25 years. She began her career in agricultural communications at the Texas Forest Service West Texas Nursery in Lubbock, where she developed and produced the Windbreak Quarterly, a newspaper about windbreak trees and their benefit to wildlife, production agriculture and livestock operations. While with the Forest Service she also served as an information officer and team leader on fires during the 1998 fire season and later produced the Firebrands newsletter that was distributed quarterly throughout Texas to Volunteer Fire Departments. Her most personal involvement in agriculture also came in 1998, when she married the love of her life and cotton farmer Preston Huguley of Olton, Texas. As a farmwife she knows first-hand the ups and downs of farming, the endless decisions that have to be made each season based on "if" it rains, "if" the drought continues, "if" the market holds. She is the bookkeeper for their family farming operation and cherishes moments on the farm such as taking harvest meals to the field or starting a sprinkler in the summer with the whole family lending a hand. Shelley has also freelanced for agricultural companies such as Olton CO-OP Gin, producing the newsletter Cotton Connections while also designing marketing materials to promote the gin. She has published articles in agricultural publications such as Southwest Farm Press while also volunteering her marketing and writing skills to non-profit organizations such a Refuge Services, an equine-assisted therapy group in Lubbock. She and her husband reside in Olton with their three children Breely, Brennon and HalleeKate.
Subscribe to receive top agriculture news
Be informed daily with these free e-newsletters
You May Also Like
---