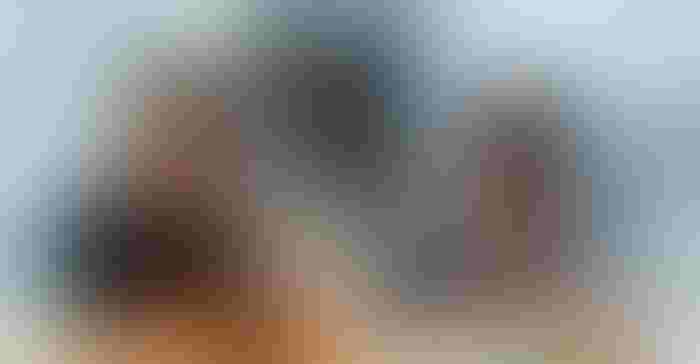 Prairie Farmer has enjoyed sharing the stories and photos of this year's Favorite Farm Dogs this week. From winning dog Stella to second and third place winners Rayne and Chloe, it's clear Illinois farmers have some fabulous farm canines. Today, here are the honorable mentions — a group of dogs who needed their day, too. Here's a look at their stories:
Farm Kid's Best Friend: Jimmy
Farm family life creates a seemingly endless number of indelible images. Family gatherings, planting, harvest, sunrise and sunsets, to name but a few. For our family, this is certainly true, and one character makes his way into most of our pictures. Jimmy is our border collie, or, perhaps, we are his. He was introduced to our family when 12-year-old Alexandra and her friend, also a farm girl, walked across the cattle show ring a day before the 4-H show. Alexandra held in her arms a black and white puppy and asked, "Dad, can we keep him?"
"No," I said. "Puppies are a lot of work and we haven't the time." Sometimes we speak not knowing that our answer is wrong. Sometimes it doesn't matter if we are right or wrong when the 12-year-old's grandfather weighs in on her behalf, and so Jimmy came to live with us. Constantly cheerful and happily mischievous as a puppy, he has matured into a boon companion. Over the years his border collie instincts kicked in as he helpfully herded 4-H steers and sometimes a pony. They seemed to have some sort of detente. Despite a few hooves flashing near Jimmy, both the herded and herder seemed to enjoy the exchange.
One foreleg is black, the other white, with a blazing white lion's mane of fur around his head and chest. When Jimmy runs toward the house from a dark summertime yard, he appears to be running strongly on just one white leg. That is, until he is bathed in enough light for the other leg to appear.
It is part of family lore that Jimmy very nearly went to live somewhere else. Thank goodness for the insistence of 12-year-old farm girls and their grandfathers.
Scott Bidner,
Champaign, Ill.
Best Story: Queen and Maggie
When our Australian shepherd Roxy died in the summer of 2016, our entire family was heartbroken. In the entire 20-some years that I had lived at home, I had never come home and not been greeted by a dog. I don't think anyone took Roxy's passing as hard as my dad. He spent the final days with her and because he's the dad, had to bury her. "It's like burying a member of the family," he said.
Flash-forward to Christmas of 2017 when my parents gave my sister and me a dog kennel and shared that we would be picking out a new puppy in just a few weeks. Our family picked out the cutest blue merle Australian shepherd that looked just like Roxy. However, my dad and I had our eyes on another puppy — a black and white Aussie in the same litter.
We went to pick up Magnolia (Maggie), our blue merle, a few weeks later. I just so happened to be standing next to my dad when he asked the breeder, "Is that black and white pup still available?" As my dad walked over to the kennel and picked up the puppy, she snuggled her little head under his chin. He'll tell you this didn't happen, but I watched his eyes well up, and it was at that moment that I knew we were coming home with not one, but TWO dogs that day. He proudly named his puppy Queen, after his grandfather's Aussie and trusty companion.
My parents became empty nesters this year, but thankfully Maggie and Queen have helped fill the void my sister and I left. They're our trusty farm dogs and are constantly reminding us that dogs truly are man's best friend.
Kaitlyn Spangler,
Avon, Ill.
Best Name: Princess Leya
It is a farmer's dream to have a trustworthy companion, four-legged friend, and a confident co-worker, but very seldom can you find this all in one being. For me, that is Princess Leya, a 3-year old golden retriever living the farm dog dream at Williams' Family Farms. Whether it's chore time or playtime, you're sure to find Leya actively searching for an invigorating game of fetch or looking to occasionally assist us in returning outed cows or pigs back to the pen. While the retriever has been placed in the "sporting dog" classification, Princess Leya doesn't let a set of written standards define what she's capable of, as she thoroughly scouts the farm day in, day out for unusual activity and restores any unrest that may arise in the barnyard.
Off the clock, Leya offers a sense of companionship, a sense of humor, and also offers multiple opportunities for belly rubs and back scratches. Princess Leya isn't just any farm dog, she's my farm dog — and a great one, at that. No matter the circumstances, the size of the chore, or the daunting task at hand, there is no one else more fit for the challenges that may arise on the farm than Princess Leya.
Garrett Williams,
Noble, Ill.
Best Sales Dog: Sadie
"Kristi! My dog had puppies and you need one!"
"Sorry, Natalie, I can't. With my job, the farm, and everything going on, I do not have the time for a dog."
Fast-forward a few weeks, and it's clear my friend with the puppies should have became a salesman because even though I not only swore I did not need or have time for a dog — let alone one that comes inside the house! — here sits this sweet, little, innocent female black puppy we named Sadie, curdled up on my camo bed. Fast-forward again, within a month Sadie was potty-trained and came with me every day to the farm and seed warehouse. Within six months, she had learned seven different tricks, including sit, high-five, lay down, shake (knowing the difference between left and right paw), fetch, and play dead when you say, "Bang bang!" She even learned to stay, even when there is food or a treat right in front of her.
But Sadie is much more than just the fun tricks; she is my best friend. She is the perfect balance of fun energy and a calm cuddle buddy. She is a good listener whenever I want to talk, and keeps me company and is my protector when I work at the seed warehouse by myself. Every now and then, she even talks me into bringing her on seed deliveries to customers or tractor and combine rides in the field! Of course I may be biased, but I would argue that seed customers and friends would also agree that Sadie is the best farm dog, too, as she is always there to greet them by not only wagging her tail, but her whole butt!
Kristi Droste-Kollmann,
Nashville, Ill.
Best 'Underdog': Mallory
Mallory is the definition of a farm dog, and although many doubt her because of her small stature, this little package is full of punch when it comes to herding livestock. No formal training, just natural instinct when it comes to sorting and moving livestock. There isn't a Gator ride or any other vehicle, for that matter, that Mal doesn't want to be a part of. No matter if the mud is knee-high or there's snow, nothing stands in this cow dog's way. However, in return for her hard work, the day must involve some frisbee or ball time or — if she's really lucky — basketball. I never knew this sassy, adorable and sometimes cuddly ball of fluff would bring so much joy to us and make life easier on the farm.
Emily Adcock,
Moweaqua, Ill.
Check out the slideshow for photos of these winners.
About the Author(s)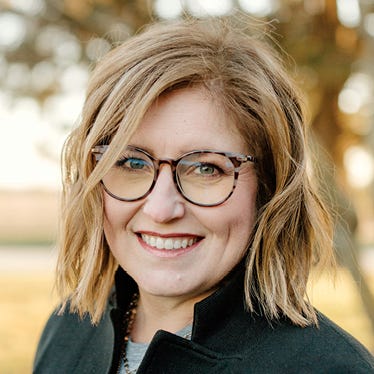 Senior Editor, Prairie Farmer, Farm Progress
Holly Spangler has covered Illinois agriculture for more than two decades, bringing meaningful production agriculture experience to the magazine's coverage. She currently serves as editor of Prairie Farmer magazine and Executive Editor for Farm Progress, managing editorial staff at six magazines throughout the eastern Corn Belt. She began her career with Prairie Farmer just before graduating from the University of Illinois in agricultural communications.
An award-winning writer and photographer, Holly is past president of the American Agricultural Editors Association. In 2015, she became only the 10th U.S. agricultural journalist to earn the Writer of Merit designation and is a five-time winner of the top writing award for editorial opinion in U.S. agriculture. She was named an AAEA Master Writer in 2005. In 2011, Holly was one of 10 recipients worldwide to receive the IFAJ-Alltech Young Leaders in Ag Journalism award. She currently serves on the Illinois Fairgrounds Foundation, the U of I Agricultural Communications Advisory committee, and is an advisory board member for the U of I College of ACES Research Station at Monmouth. Her work in agricultural media has been recognized by the Illinois Soybean Association, Illinois Corn, Illinois Council on Agricultural Education and MidAmerica Croplife Association.
Holly and her husband, John, farm in western Illinois where they raise corn, soybeans and beef cattle on 2,500 acres. Their operation includes 125 head of commercial cows in a cow/calf operation. The family farm includes John's parents and their three children.
Holly frequently speaks to a variety of groups and organizations, sharing the heart, soul and science of agriculture. She and her husband are active in state and local farm organizations. They serve with their local 4-H and FFA programs, their school district, and are active in their church's youth and music ministries.
Subscribe to receive top agriculture news
Be informed daily with these free e-newsletters
You May Also Like
---