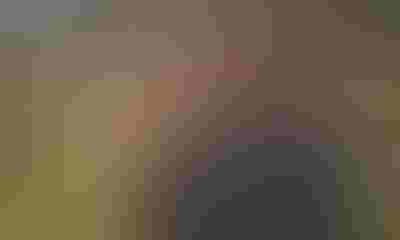 Say your local high school needs someone to organize an After Prom. Or start a Music Booster club.
Say your community's most prominent church is razed by a tornado, and you need someone to raise funds for a new building.
Say you need someone to drive from deep southern Illinois to central Illinois – repeatedly – for commodity board meetings, or for farm cooperative board meetings.
Or, say you need someone to fly around the world on behalf of Illinois agriculture, bringing back stories of global ag to the Midwest.

WORK IT: Bill and Brenda Raben say hard work is the key. "You need a strong work ethic. You do it to get it done. If you get tired, you keep going till you get it done. And you do it right the first time," Bill says.
Who might you call? If you answered Bill and Brenda Raben, you're right on the money. The Ridgway farm couple has done all this and more, all while building a world-class family and family farm, right in the heart of Gallatin County. All that and more is what makes this couple 2016 Prairie Farmer Master Farmers.
In the beginning
Bill and Brenda met at Southern Illinois University, where Brenda says she, "chased him until he caught me." They graduated in the early '70s and settled into family life, while Bill taught school, biding his time before joining his dad and brother, Jim, in the family farm operation.
The first year, he worked for his dad and bought 133 acres at auction, paying $350 an acre – big money in 1974 and for a recent graduate on a teacher's salary. The next year, his dad gave Bill and Jim 25% of the income from his land, while they each paid 25% of the expenses and received 25% of the crop. Eventually they worked up to 33%, and as they purchased land, they did so on percentages, too: Dad bought 50%; Jim and Bill each paid for 25%.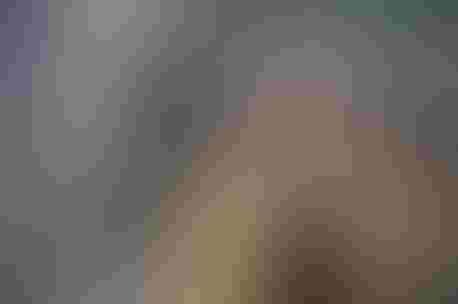 BACK HOME: While Bill has traveled around the world with the Illinois Soybean Association, he says farmers aren't so different. "They are all proud of what they do and of their accomplishments. They always want to produce more."
Today, Bill and Jim operate separate farm businesses but share labor and equipment, farming about 6,000 acres total. Land as an institution, has long been important to the Rabens.
"My father always said that all effort should be used to control erosion," Bill says. "Soil is the foundation of what we use to make our living." The Rabens use waterways, terraces, diversions and sub-surface drainage to control water and reduce erosion. Water and sediment control basins help reduce gully erosion, trap sediment and reduce run-off. They also use reduced tillage or no till.
"Saves us time, money and reduces erosion," Bill adds, who's also spent time serving on the Gallatin County SWCD board.
Part of Bill's farm includes reclaimed strip mine land. The soil has been completely removed and replaced, therefore it has no structure. Drainage and erosion are big problems – and so is yield. Bill says his first soybean crop yielded 45 bushels per acre. The next year, corn yielded the same: 45 bushels per acre. Granted, weather conditions were different the second year but still, the difference was more than expected.
Starting fresh
Leap Day 2012 saw a tornado rip through tiny Ridgway, blowing down most of St. Joseph's Catholic Church, and depositing the steeple cross in the local hardware store. Four generations back, Rabens helped build that original German gothic church, with a steeple that reached high above Ridgway.
"Our ancestors put blood, sweat and tears into building this church," Bill says. "We should do no less."
That they did: Bill and Brenda helped raise $2 million for a beautiful new structure, dedicated this past fall. The new stone church encompasses three parishes and is now known as St. Kateri Catholic Church.
For as much as they love their hometown, the Rabens have seen the world, too. Since he was elected to the Illinois Soybean Association board in 2010, Bill has traveled to Brazil, Argentina, China, South Korea, England, Haiti and most recently, India. Visiting India was a humbling experience, where he reports most farmers make $1,500 a year farming a couple acres.
"You saw people who do not have anything – people begging for food, asking for food to feed their babies. It makes you appreciate what we have and try not to take it for granted," Bill says.
He's been invited to speak to farmers in the Matto Grosso state of Brazil, and reports farmers worldwide are still very similar.
"They are all proud of what they do and of their accomplishments. They always want to produce more," Bill adds. "They want a greater return on their investments and are always happy to help feed the hungry and starving people of the world."
Back home in Ridgway, it's not so different.
"I want Raben Farms to continue," Bill says. "It doesn't have to get larger but it should become better. Do what you do, but learn how to do it better!"
Check out complete profiles of each of the 2016 Prairie Farmer Master Farmers.
Mark and Karen DeDecker, Henry County
Reggie and Norma Jean Dowell, Menard County
Ron and Julie Lawfer, Jo Daviess County
Subscribe to receive top agriculture news
Be informed daily with these free e-newsletters
You May Also Like
---