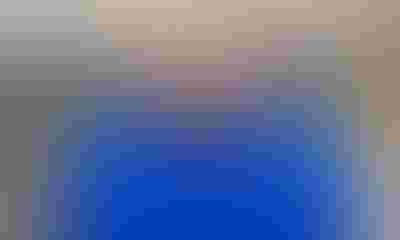 Climb the winding road that leads to Willow Valley Dairy Farm and you'll find yourself atop one of the highest points in Jo Daviess County, where the view from the milking parlor veranda begs you to pause and take it in. Those rolling hills, contoured fields, and farmsteads strategically tucked into the horizon are part of the breathtaking view Ron and Julie Lawfer enjoy every day.
From this very spot, they've raised their children, cared for their dairy, hosted countless visitors and, today, have been named 2016 Prairie Farmer Master Farmers.
From the show ring to a wedding ring

FARM AND FAMILY. Ron and Julie Lawfer were married in 1981. One short year later, they began buying into the dairy herd. In 1988, they bought Ron's parents' dairy farm. Ron firmly believed "If we can't make a living farming, we're not going to farm. And we have."
Ron and Julie met showing dairy cows at the county fair. "He asked me to go steady and I laughed at him," remembers Julie, whose heart belonged to her dairy cows. "It was another 7 or 8 years before I had the guts to talk to her again," Ron laughs. Eventually, their bond with Brown Swiss cows and 4-H brought them together.
Thirty-four years later, Ron and Julie still share a love for dairy cows. They still give each other a hard time. And they make an incredible team.
"Watching Mom and Dad is like watching a team of horses; you usually have one with the other," says their son, John. "A lot of Dad's success is built on having Mom right next to him." Julie spends most of her days caring for the dairy calves – her babies, as she calls them. Julie is responsible for bookwork, and she manages operations when Ron is busy as Jo Daviess County Farm Bureau president and county Dairy Herd Improvement Association secretary/ treasurer. Their partnership has kept Willow Valley Dairy growing, year after year.
Growth and Family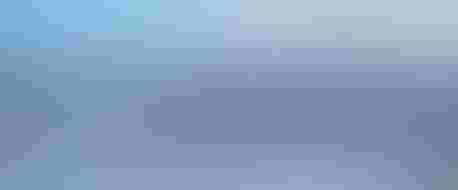 WISDOM: Russ Weston, Lena Veterinary Clinic, says of the Lawfers: "Wisdom is a gift that Ron and Julie share. In this day of managing a highly technical dairy and cropland, this family will never abandon a keen commitment to proper stewardship of our land."
Embarking on a farming career in the '80s presented plenty of challenges. The Lawfers' decision to expand and purchase a neighboring farm in the middle of a drought wasn't easy. They were determined to make a living farming, and invested as they could.
In 2005, they refurbished the original dairy parlor to make room for additional milkers, which decreased milking time. Their son, John, returned to the dairy farm in 2008. And in 2014, they invested heavily.   
That year, they built a state-of-the art milking facility, complete with two robotic milkers, automatic barn scrapers, a robot feed pusher and data tracking system on every cow. The 300- by 124-foot fabric structure was the first of its kind for a dairy, and its natural light and air flow stimulates milk production – up 15 pounds per cow per day.
A little like a FitBit for cows, the tracking system let's Ron track the profitability of each cow, clocking her every move from stepping, chewing, eating to milk production. The structure provides shelter for the calves, too, plus dry cows, heifers and cows that require extra care. Lawfers keep overflow cows in the original parlor, but plan to move them to the new building after two more robotic milkers are added as finances allow. They raise Holsteins, Jerseys, Ayrshires and Brown Swiss.
Herd health is top priority at Willow Valley Dairy Farm. John is the breeder and performs health checks every two weeks. Ron and Julie's son, Ben, serves as herd dairy nutritionist, overseeing their partial mixed ration (PMR), fed throughout the day. During milking, the cows enjoy energy pellet feed.
Together, the family helps the herd produce and ship over 10,000 pounds of milk per day.
In addition to the cattle, Ron and Julie raise 450 acres of corn silage, alfalfa, rye silage, shelled corn and soybeans, primarily for feed. "We've always believed in soil conservation," Julie says of their rolling hills.
They employ contour strips and plant rye as a cover crop after chopping corn, a practice started by Ron's father in the 1970s.
"Wisdom is a gift that Ron and Julie share. In this day of managing a highly technical dairy and cropland, this family will never abandon a keen commitment to proper stewardship of our land," says Russ Weston, Lena Veterinary Clinic.
Community service through education
Their new building isn't just for cows. A Meet and Greet room lets them host more than 500 farm visitors each year, complete with picnic tables, coloring books, games and ice cream – all welcomed by Gracie, the Australian Shepherd farm dog.
Offering tours wasn't something they planned to do, but when their oldest son's kindergarten class came out to the farm, the fit felt right.
More than 20 years later, they are still teaching visitors where their milk comes from. And when people can't make it to the dairy, Julie and Ron bring the dairy to them. "Basically, if anyone needs a dairy animal, we usually take it," Julie says. "When the kids were little, they wanted to bring a calf to show and tell, so I threw a calf in the car. We just do that."
And when someone suggested they charge for their tours? The Lawfers wouldn't have it. "I don't think someone has to pay to see where their food comes from. We don't believe in that. We want them to know where their food comes from," Ron says. "It's rewarding working with animals and producing a nutritious product for people to enjoy."
Julie agrees. "We're proud of the product we produce. We're dairy farmers. We believe in our product. We believe in our animal care. And we believe in the goodness of milk."
Check out complete profiles of each of the 2016 Prairie Farmer Master Farmers.
Mark and Karen DeDecker, Henry County
Reggie and Norma Jean Dowell, Menard County
Ron and Julie Lawfer, Jo Daviess County
Subscribe to receive top agriculture news
Be informed daily with these free e-newsletters
You May Also Like
---