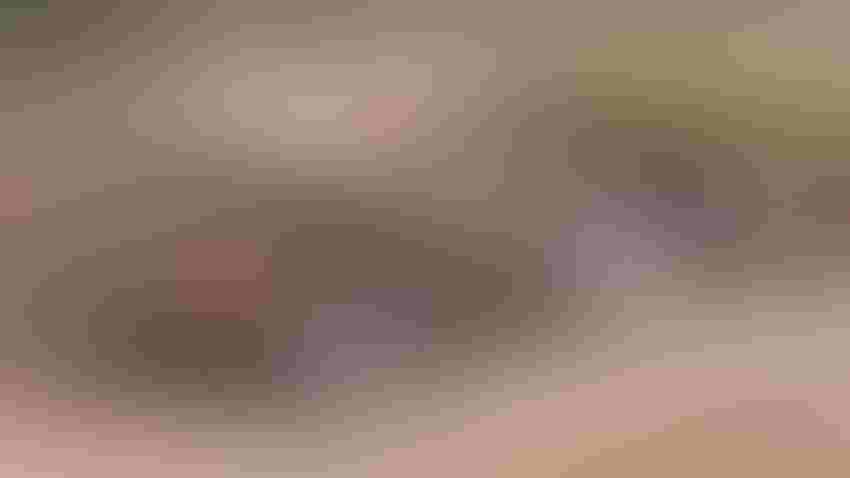 Machines from ag startups were on full display at the first-ever FIRA ag robotics field demonstration held in 2022 at Fresno, Calif. Photo: courtesy: FIRA
This is part three in a five part series.
We asked Derek Azevedo to weigh in on a host of challenges farmers face in a wide-ranging series that will run through the week. Azevedo is executive vice president and COO at Bowles Farming Co., a respected 11,900-acre specialty crop farm near Los Banos, CA., with 60 full-time employees.
You farm in San Joaquin Valley less than 100 miles from Silicon Valley. You likely get a lot of startups visiting the farm. Do you think ag startups are delivering on their elevator pitch promises?
Farmers are probably more tech-savvy than tech folks are farm savvy. This disconnect is getting better, but there's still a big gap
It's nice to have someone like Curtis Garner (former Bowles business analyst and now co-founder at Verdant Robotics) in the robotics space. I don't have to explain the importance of adjustable equipment, or common row configurations. He already understands what 5-row 60" and 10-row 30" concepts are.
We see varying degrees of development. I was in Alphabet (Google) headquarters in 2018. I was approached after talking to them about our tech challenges and a guy said, 'We can completely automate your drip system. We've got this soil sensor, it's really cheap, it will tell the drip system when to turn on and off. We have solved irrigation.' I said, 'Great. How does your system know there's water in the canal?' We have to order the water 48 hours in advance.
Even if this worked, which I thought was suspect at best, the canal company would need to undergo a couple hundred million dollars' worth of satellite reservoir upgrades in order to supply the water with the surge it would require if the sensors all said we need water. So if you're having huge surges in water consumption by day and low at night, the infrastructure doesn't exist to accommodate that. My response was, 'Keep working on that, but understand that you're innovating ahead of the functional capacity of our infrastructure.'
Do you think ag tech founders and entrepreneurs lack farm awareness? Or humility?
Some do lack humility, but not all of them. There are good folks out there. Sometimes they get too caught up in the sexy, fun stuff, but the investors don't have the stomach for real innovation.
We had a laser weeder prototype on the ranch a while back. It was a battery-powered, self-driving weeding robot. I said, 'What are you doing? Just kill weeds with lasers, and allow the robotics and battery pack stuff to come later.' The labor needed to drive a tractor is not what's killing me; the labor killing the weeds is what's killing me. If you're going to charge $1.4 million for a device, we're perfectly fine attaching it to a tractor that already has a power source and putting a human in charge of keeping that equipment safe.
They said, 'We get it, but, we can't raise money for just a laser implement because all the investors want to invest in autonomous, self-driving battery operated stuff.' So what's happening is, these startups have to dedicate a lot of resources to that because that's how they get more investment dollars; that's what investors want, not necessarily what farmers want.
They didn't get a lot of traction for the first two years, and the minute they came out with a pull-behind laser weeding implement for over $1 million each, they sold out.
So your message to ag tech startups is, we can afford a $19 an hour tractor driver to pull a million dollar implement.
Exactly. But they can't get the investment unless it's sexy stuff. Money is polluting the true innovation. Investors love the sizzle, but farmers want the steak. Stuff has to be as durable as all the military equipment that they sent to the middle east because those are similar conditions – hot and dry with a lot of vibration. You have to start with that base to understand how durable these tools need to be. They are, one by one, going from autonomous and battery powered, to pull behind.
Folks from a big equipment company were here and they were working on a battery powered tractor. They asked, what would you like to see? What would you expect to be a reasonable time for battery charging? I said, 'The current time to fuel a tractor is 10-11 minutes, it has to be on par with that.' They said, 'That's ridiculous.' I said, 'What do you expect me to say?'
I don't see the purpose in a battery-powered tractor right now. It seems like we've lived through the information age, and we're currently living through the disinformation age. We're saying we want to get to net carbon zero with all this battery powered stuff. No, you just don't want that thing to emit carbon; you're perfectly fine for that carbon to come from a coal plant. Even with a battery powered vehicle, that carbon is being emitted somewhere else. The stories about child labor in cobalt mines in the Congo and other places for rare earth minerals is pretty scary stuff.  
So, as we get back to what does require less energy, more intelligent conversations must come into the picture and I don't' think a lot of people have the courage to really focus on that.
Solving for labor is the main focus of many ag startups. Do you think new technology has solved the ag labor crisis?
Not yet. We're at the stage where technology is adding people and cost. We didn't have a VP of technology before 2016. If we farmed 100% almonds, technology would probably have a bigger impact on us. The complexity of multiple crops, varieties and plant dates makes data management significantly more complex than permanent crops.  A data management tool would be a better fit for us and allow us to streamline operations more.
Azevedo will be part of a panel discussion on AI at the upcoming Organic Growers Summit, Nov. 29-30 at Monterey, CA. Register at https://www.organicgrowersummit.com/
Read more from this series:
Subscribe to receive top agriculture news
Be informed daily with these free e-newsletters
You May Also Like
---