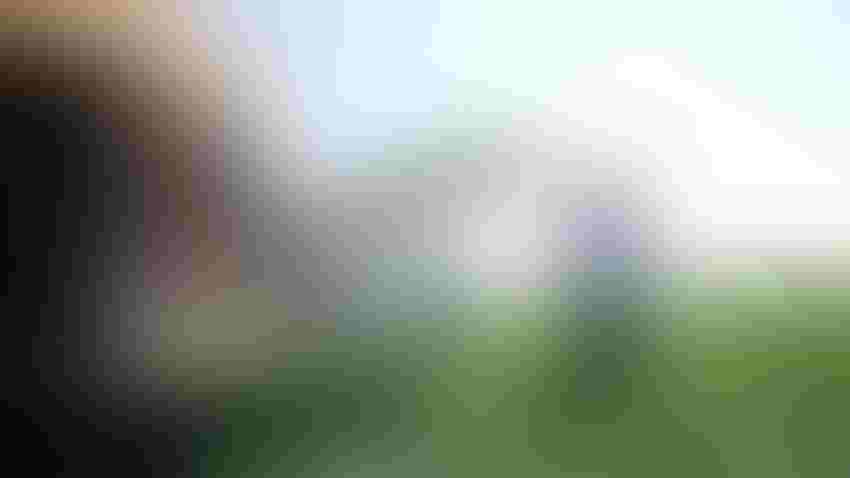 Courtesy Bowles Farming Co.
This is part two in a five part series.
What should farmers look for in a new hire? Are we running out of great talent to help our farms succeed?
We asked Derek Azevedo to weigh in on a host of challenges farmers face in a wide-ranging series that began yesterday and will run through the week. Azevedo is executive vice president and COO at Bowles Farming Co., a respected 11,900-acre specialty crop farm near Los Banos, CA., with 60 full-time employees that swells to 500 or more each summer.
Finding the right person to work on the farm has become one of ag's biggest challenges. What do you look for when you hire?
The question I find valuable when interviewing is, how comfortable are you with ambiguity? The future of ag is somewhat ambiguous, changing the way things were to where they are going. We want to work with people who are problem solvers, humble, curious, and who can handle some ambiguity. We want to work with people who are willing to try.
In the old days, farm jobs seemed easier and more straightforward, albeit more physical. We need more dynamic people now. We want eager, willing people who we can train. We want people who are respectful and willing to grow. You need somebody who can fix anything and you need somebody who is willing to learn.
If we had to start over and staff the farm, the first two positions I would probably fill would be a problem-solving leader and a sound equipment person who can set up and keep the equipment running. The artistry of setting up equipment is grossly undervalued – how to set the knife at the right angle, run the tractor at the right speed, know the right ground conditions. Between the two of them they can direct and scale up from there.
Those are the skills that are hardest to find: good character, hardworking people willing to try new things, and people who are efficient and smooth at repairing stuff.
That's where 20 years from now, those are the positions I'm nervous about filling, because our workforce is aging. There's still a lot of young kids interested in mechanics, but more of that boots-on-the-ground leadership, figuring stuff out in the heat of battle in a dusty field? Those will be hard positions to fill.
How do you think technology will impact future hires?
The employees of the future will look different. The digitization of agriculture, if done perfectly, would look like the kids' video game Roblox - sensors on everything and you are able to see the farm from that 30K view from the office. You'll see what tractors you have, if they are compatible with what implements, with a traffic control person checking flow of equipment, water schedules, and suite of complex rules supporting the activities.
For this future we want to harness the skills that the majority of our society's children have been training for since they were five years old playing video games. If you think about what they do in these games, they go to a new land, they learn to understand what's going on; there's always some kind of resource component, they communicate with others, then they grind it out and optimize. Or at least that's my understanding of how it works.
I recognize the younger generations are tech savvy. That's partly true. The more specific truth is the younger generations are technology dependent. So they look for and place a high degree of trust in information sources from technological feeds. They're not like an agronomist who feels the ground with their fingers to determine moisture; They want a sensor to provide that information. So how do we collect the data through technology to allow smart decision makers to utilize that, to drive efficiencies?
With all the complexity of multiple crop production through the year, do you worry about making sure the right people are in place to do the right tasks?
Absolutely. We grow three times as many crops with roughly the same or a few more people compared to 15 years ago. In early 2000s we grew three crops; by 2007 it was five, and now we grow 15 to 17 crops in both conventional and organic, and several fields in regenerative practices that we do for individual brands.
What crop diversifying has done for us is it's given some of the folks who are willing to take on more responsibility and try something new, the opportunity to elevate; they've earned higher paying roles.
I've got a guy whose job title is "specialty crop foreman." I want to call him, 'the wolf' because I can ask him to get involved in any situation and I trust him to get things done well. When we were new at watermelons and onions, we flew him all over the west observing how some of the best farmers in those crops operated. Today he's a solid farmer in both crops and he's currently charged with elevating our organic program.  Some ranches are hesitant to spend the money to travel and learn from others.  I feel really fortunate to have the support of our farm to invest in our people in this way. It definitely pays off. 
We're changing how we manage the ranch. It was broken into three geographic areas and each branch manager did everything. Now we're a lot more specialized. With drip irrigation, sprinklers, and different crops, we can't afford to wait for each crop foreman to learn every crop and farming system. So now we've realigned our foreman group to focus on their specialty. Instead of a foreman in charge of geographic areas, we have supervisors with autonomy across the whole ranch in an area of expertise where they excel.
We try to really align folks with what they are good at and then specialize and standardize that across the ranch.
It wasn't all easy. New crops introduced a culture change to the farm that not all employees accepted. This led to some tough decisions but ultimately we're on a good path with a team that is aligned with the goals of the farm and willing to take on new challenges. We do a lot of things to try to figure out what's next. We're trialing a bunch of stuff all the time. Some low till, no till cover crop stuff. Some of our guys say, "this is the most primitive thing I've done on this ranch" But I have to tell them that's what consumers are asking for, so let's see if we find a way to work it into our system.
Azevedo will be part of a panel discussion on AI at the upcoming Organic Growers Summit, Nov. 29-30 at Monterey, CA. Register at https://www.organicgrowersummit.com/
Read more from this series:
Subscribe to receive top agriculture news
Be informed daily with these free e-newsletters
You May Also Like
---