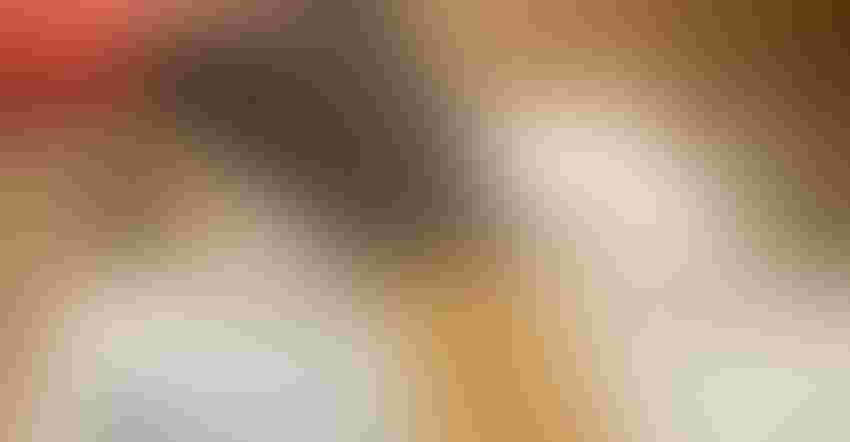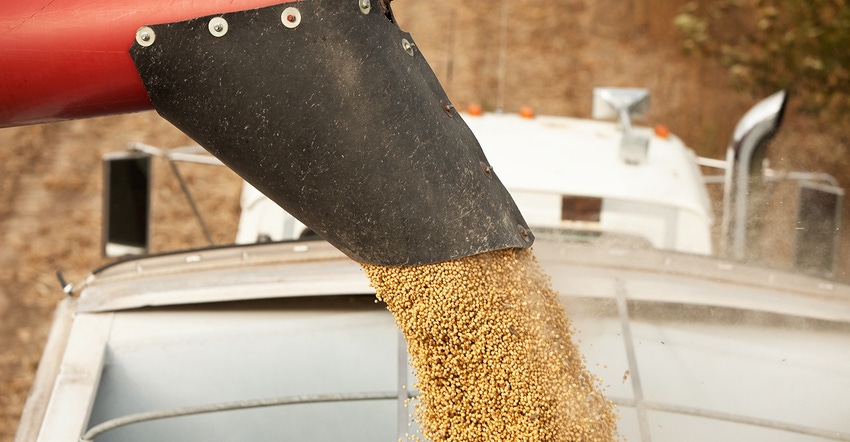 Author's note: You can participate in the Feedback from the Field series as often as you'd like this growing season! Just click this link to take the survey and share updates about your farm's spring progress. I review and upload results daily to the FFTF Google MyMap, so farmers can see others' responses from across the country – or even across the county!
USDA released its weekly Crop Progress report yesterday as market focus begins to shift from condition ratings and crop development to harvest progress. Denting (87% complete) and maturation (40%) still lag slightly behind the five-year average rate (1% and 5%, respectively), which is largely consistent with progress this entire growing season.
Harvest speeds remain slightly muted at 7% complete as of Sunday, trailing just 1% behind the five-year average. But with clear skies forecast for the Heartland early this week and a larger portion of the crop advancing into maturation in the coming days, those harvest paces are likely to ramp up to peak speed over the next couple weeks.
Pre-report market estimates were expecting average harvest speeds to register at 10% for the week, so the slower than expected start added some bullish price pressure to corn futures this morning. With the delayed growing season, the slower start could offer some lucrative cash opportunities for growers over the next week, especially as rain moves into the forecast during the second half of this week.
Luckily, any showers that linger over the Heartland this week are likely to be short-lived, as extended forecasts continue to call for abnormally warm and dry weather over the next two weeks. That should keep harvest paces moving at a steady clip as September winds to a close.
Feedback from the Field respondents have also slowed reporting paces in preparation for harvest. Growers are now looking toward locking in final yield estimates just ahead of harvest and reflected on the growing season over the past two weeks.
"Needed rain," lamented an Eastern Nebraska corn grower. Two other farmers in the area echoed that sentiment and expanded on crop conditions in the region. "We planted corn early – on April 25," shared the second farmer. "We will see if there was enough moisture early on to offset the drought that followed in July."
"Irrigated corn looks good," the third producer reported. "Three weeks ago, dryland corn looked decent but needed to catch some rain. We didn't and it's significantly hurt the yield."
"South of me, guys got hailed out in June," the grower continued. "Lots of replanting. They're going to need a good warm month of September and probably two weeks of warm weather in October to have a chance at maturity before Frost. Even then some crops still won't mature before a frost."
"Some defects showing up," cautioned a Northeastern Indiana farmer. But it's not all doom and gloom for this corn crop. Several garden spots across the Heartland are likely to produce bumper corn crops in the coming weeks.
"Considering the low rainfall amount, the corn is better than I thought it would be," said a Central Iowa producer. "Favorable growing conditions," echoed an Eastern Iowa corn grower. "Very even maturing and extremely healthy."
One Northeastern Indiana grower expects "record corn yields," and is "estimating 220-240 bushels per acre" will be harvested this fall.
Corn conditions improved slightly on the week, rising 1% to 53% good to excellent through the week ending September 18 as more moderate temperatures – especially overnight – begin to settle into the Heartland.
Soybeans closely trail corn
Soybean maturation speeds continue to trail corn as well as its own five-year average benchmarks this year, due to the springtime planting delays. Through the week ending Sept. 18, 42% of the U.S. soybean crop had begun dropping leaves – the primary indicator of maturation as reported by USDA – which was 5% behind the five-year average benchmark for the same reporting period.
It was USDA's first week of reporting on soybean harvest progress and combining speeds reflected the similar dynamics at play in crop development speeds this year – through the week ending Sunday, 3% of the soybean crop had been harvested, down 2% from the five-year average for this time of year.
Markets were expecting the first week of harvest to snap up 5% of the soybean crop, though the slower than expected harvesting speeds were not enough to prevent losses in the soybean market this morning, likely due to the less dire supply situation facing soybeans this year than corn.
Soybean conditions also improved 1% on the week to 56% good to excellent. That value aligned exactly with average analyst estimates leading up to the report's release.
FFTF respondents reported mixed soybean conditions with much of the yield potential hinging on drought conditions across the country.
"No measurable rain at all in August," bemoaned a soybean producer in Maryland. "Dry weather," reported a North Carolina farmer. "No rain," echoed an Eastern Nebraska grower.
"Some spotty sudden death syndrome or other pests showing up," said a Northeastern Indiana farmer.
Some growers have more anxiety about unknown yield prospects leading up to harvest. "Planted in April," shared another soybean producer in Eastern Nebraska. "We'll see if they received enough moisture early on to carry them through the drought of July, August and into September."
"Irrigated beans look decent," another farmer in Eastern Nebraska observed of local soybean crops. "Again, dryland beans 3 weeks ago look decent needed to catch some rain to finish them out. We didn't and it affected yield."
Yet, other farmers are optimistic about yield potential as the crop continues to mature.
"Excellent pod fill conditions with 8" of rain for August," commented a grower from Michigan.
"Very little rain all summer," observed a producer in Central Iowa, "but 2.2 inches two weeks ago saved the soybeans in this area."
Winter wheat battles dry soils, again
Winter wheat planting speeds picked up 11% on the week to end the week of September 18 at 21% complete. Dry weather in the Plains is helping to propel faster than normal sowing speeds this year, as the five-year average for wheat sowing for the current reporting week stands at 17%.
It was USDA's first week of reporting on winter wheat emergence rates, which came in aligned with the five-year average of 2%.
Extended forecasts (6-10-day and 8-14-day) across the Heartland are tending hot and dry through the end of the month, which bodes favorably for fall crops being harvested, but less so for new winter wheat seedlings.
Spring wheat harvest winds down
Spring wheat harvest rates are winding down for the season, with 94% of the crop combined for the year. That value is now in line with the five-year average after a cold spring after spending much of this growing season chasing the benchmark due to the slow start to the season.
Pre-report market estimates had pegged that value at 92% complete. That difference, as well as improving forecasts for Russian spring wheat crops, limited spring wheat's price gains on the Minneapolis Grains Exchange this morning.
Idaho, Minnesota, and North Dakota still have 7%-9% of the anticipated 2022 spring wheat crop to harvest, but dry weather in Montana has helped keep the national average spring wheat harvesting rate in line with historical benchmarks for this reporting week.
Progress is likely to wrap up over the next week and a half, especially if farmers can beat out any scattered rain showers during that time.
Subscribe to receive top agriculture news
Be informed daily with these free e-newsletters
You May Also Like
---