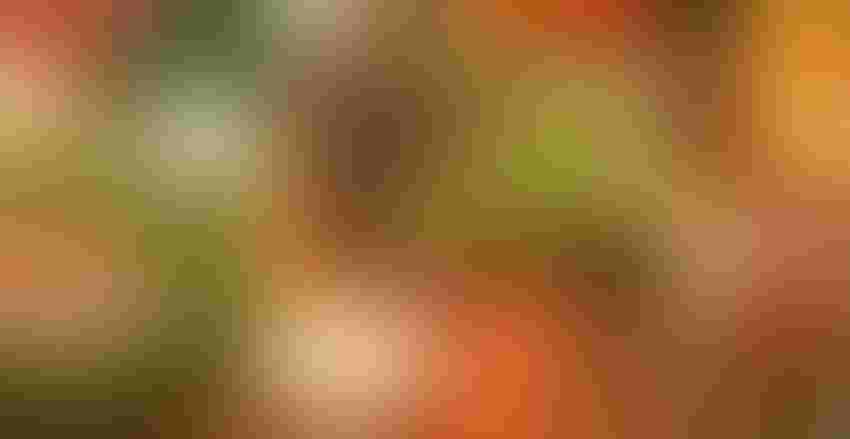 Sonoma County's Beretta Family Dairy has won California's 2022 Leopold Conservation Award, which honors farm operations for sustainable practices.
The pasture-based dairy run by Doug Beretta, his wife Sharon and adult children Ryan and Jennifer is a certified organic operation with 300 milk cows and 400 heifers, notes the California Farm Bureau.
According to Sustainable Conservation, Doug's father Bob had the foresight in 1968 to build a pond that secures nutrients from runoff. The nutrients are later used to fertilize pastures and crop fields. It's one of many conservation projects the Berettas have implemented to reduce groundwater usage, improve soil health, cut greenhouse gas emissions, and protect federally recognized endangered species, according to the organization.
Related: CFB's Johansson: Restore 'management of bounty'
Recently, Beretta Family Dairy secured a pair of grants from the California Department of Food and Agriculture to install a new barn scraper system and manure separator to eliminates methane and to improve forage productivity by spreading compost on pastures, according to a release announcing the award.
Sand County Foundation created the Leopold Conservation Award to recognize environmentally conscious farmers, ranchers, and foresters in 22 states. The CFB and American Farmland Trust sponsor the California award.
The Beretta family will receive $10,000 and a crystal depicting conservationist Aldo Leopold, for whom the award is named.
They were one of numerous award recipients honored during the CFB's 104th annual meeting, held Dec. 2-7 in Monterey. Here are some of the other honorees:
Distinguished service
A dairy farmer with more than 70 years of service with the Humboldt County Farm Bureau and a winegrape grower and dairy farmer with more than 50 years of service with the Sonoma County Farm Bureau are recipients of the California Farm Bureau's Distinguished Service Award for their lifelong contributions to California agriculture.
The awards for Gene Senestraro of Humboldt County and Domenic Carinalli of Sonoma County were announced during the annual meeting
In addition, Wayne Zipser, former executive director of the Stanislaus County Farm Bureau, was honored with the California Farm Bureau's 2022 Helen Roberti Lifetime Service Award.
Senestraro has been a member of the Humboldt County Farm Bureau since 1951. Born to Italian immigrants, he bought his first dairy cows at 18 and later opened a dairy in Fortuna before moving the operation to Eureka.
Senestraro played a leading role in shaping the county Farm Bureau. He also served on multiple regional and state boards, including the North Coast Regional Water Quality Control Board, the California Milk Advisory Board, the Humboldt County Planning Commission and the 4-H Leaders Council.
Carinalli's Italian-born father, Domenic Carinalli Sr. came to the U.S. in the early 1920s and began making wine in Sonoma County in 1921. Carinalli Jr. took over and greatly expanded the operation, producing chardonnay, pinot noir and pinot grigio and establishing a private wine label in 1996.
Carinalli Jr., who also worked as a dairy farmer, has been a director of the Sonoma County Farm Bureau since 1968, the longest-serving director in the organization's history. He served as president in 1987-88. In 2020, he was inducted into the Farm Bureau's Hall of Fame, honored for making a lasting difference in Sonoma County agriculture, including working to preserve 500,000 acres of farmland in the county.
Zipser, a walnut and almond grower, recently retired as executive director of the Stanislaus County Farm Bureau. He worked with Farm Bureau for 35 years, including as president and as a board member. He has also served as general manager and vice chair for the East San Joaquin Water Quality Coalition.
YF&R Discussion Meet
A Calaveras County rancher and forester earned top honors at the California Young Farmers & Ranchers Discussion Meet for his presentation on adapting technological innovations into California agriculture.
Trevor Airola was the Discussion Meet runner-up last year. This year, he came away victorious after deftly handling a wide-ranging discussion with three other finalists on autonomous tractors, drones and incorporating technology into the future of agriculture.
Airola works as a contract utility forester and a cow-calf business operator and has taught agriculture classes at Bret Harte Union High School in Angels Camp.
The second-place finisher in the competition was Jennifer Beretta, a dairy farmer and president of the Sonoma County Farm Bureau. The other two finalists were Ryan Amaral of Stanislaus County, an agriculture program specialist for Modesto Junior College, and Brian Kim of Orange County, an agriculture teacher at Sunny Hills High School.
The Discussion Meet Finals were held Dec. 4 and the winners were announced the following day.
YF&R Awards
A Calaveras County vineyard manager who worked to expand agritourism offerings and a Yolo County farming couple taking on numerous agricultural and community projects are being recognized for achievement and excellence among young farmers and ranchers in California. The awards were announced Dec. 2.
Kirsten Locke of Murphys received the Young Farmers & Ranchers Achievement Award, which recognizes accomplishments in production agriculture and leadership activity. A graduate of Cal Poly, San Luis Obispo, Locke is director of operations for family-run Locke Vineyards in Calaveras County. She is also special events and wine club manager for The Barn at Locke Vineyards, a popular farmhouse shop and wine-tasting venue.
Garrett and Miranda Driver of Woodland received the Excellence in Agriculture Award, presented to young agricultural professionals who contribute through involvement in agriculture, leadership activities and Farm Bureau. The couple works at Driver Farms, a fifth-generation family farm in Yolo County that grows rice, wheat, walnuts, safflower, sorghum and sunflowers.
Miranda Driver is marketing and communications director for CalAgJobs, manager of the Organic Fertilizer Association of California and executive director of Western Region Certified Crop Advisers. She is also active with YF&R and the Yolo County Farm Bureau. Garrett Driver is the supply seed manager at Nuseed in Woodland, a member of the Yolo County Farm Bureau board of directors and a past state winner of the YF&R Discussion Meet.
As winners of their respective awards, Locke and the Drivers each earned a $3,500 cash prize. Locke also earned 250 hours' use of a Kubota tractor, furnished by Kubota Tractor Corp.
The winners will represent California in national competitions next month during the American Farm Bureau Federation Annual Convention.
County Farm Bureaus honored
Excellence in leadership, member services, policy implementation, agricultural promotion and public relations earned honors for county Farm Bureaus during the 104th California Farm Bureau Annual Meeting in Monterey. The awards were presented during a recognition dinner.
For county Farm Bureaus with up to 499 agricultural members, the Solano County Farm Bureau earned the County of the Year Award. Solano County Farm Bureau is being recognized for its membership growth and member engagement. It was praised for increasing the visibility of the Farm Bureau, highlighting the benefits of membership and engaging with potential members. The Farm Bureau also revived its Young Farmers & Ranchers Committee after nearly a decade. This year, it started three community garden projects, and partnered with local nonprofits and community members to adopt garden boxes in low-income areas. The Solano County Farm Bureau has increased membership by 30%
Celebrating 100 years in 2022, the San Luis Obispo County Farm Bureau received the County of the Year Award for Farm Bureaus with 500 to 799 members. The Farm Bureau was featured at the California Mid-State Fair Junior Livestock Sale for the first time. The Farm Bureau made it a priority to engage with other agriculture organizations to share the contributions of the Farm Bureau. It also engaged with elected officials through in-person meetings and Zoom and YouTube sessions. The Farm Bureau also moderated a June panel discussion for a film, "Where There Once Was Water," working with the filmmaker to ensure agricultural representation at the event.
Among county Farm Bureaus with 800 or more members, the Butte County Farm Bureau was named County of the Year among county Farm Bureaus with 800 or more members. Butte County Farm Bureau is being recognized for its member recruitment and community engagement efforts. That included a March Madness membership drive, in which new and renewing members were entered to win a gift of local goods valued at $1,000. This program renewed upwards of 100 members. The Farm Bureau also created a new Junior Farm Bureau program for kids ages 7-15. New this year, the Farm Bureau started hosting monthly meetings with women in the rural community, which included lunch and a speaker to help participants be more educated on local advocacy issues and efforts.
The Modoc Farm Bureau received the Innovator Award, which recognizes the most creative, forward-thinking program undertaken by a county Farm Bureau. 
In addition, Modoc County Farm Bureau was selected by the American Farm Bureau Federation among 143 entries from across the country for County Activities of Excellence. The Farm Bureau was recognized for its collaborative stewardship agreement with the U.S. Forest Service to address forest staff vacancies in the far-Northern California region. Under the agreement, the Farm Bureau is recruiting and hiring short-term employees that work in the forest to avoid project delays as the Forest Service brings in permanent employees.
The Modoc County Farm Bureau will participate in the 2023 AFBF Annual Convention next month in San Juan, Puerto Rico.
The California Farm Bureau works to protect family farms and ranches on behalf of nearly 29,000 members statewide and as part of a nationwide network of 5.3 million Farm Bureau members. 
Source: California Farm Bureau, Sustainable Conservation
About the Author(s)
Subscribe to receive top agriculture news
Be informed daily with these free e-newsletters
You May Also Like
---