Drones, ESA, crop insurance top TPPA conference topics
Drones, ESA, crop insurance top TPPA conference topics
Texas Plant Protection Conference opens registration for its 35th conference in Bryan. Topics, geared toward producers, consultants and the ag industry, will focus on drones, crop insurance and the Endangered Species Act.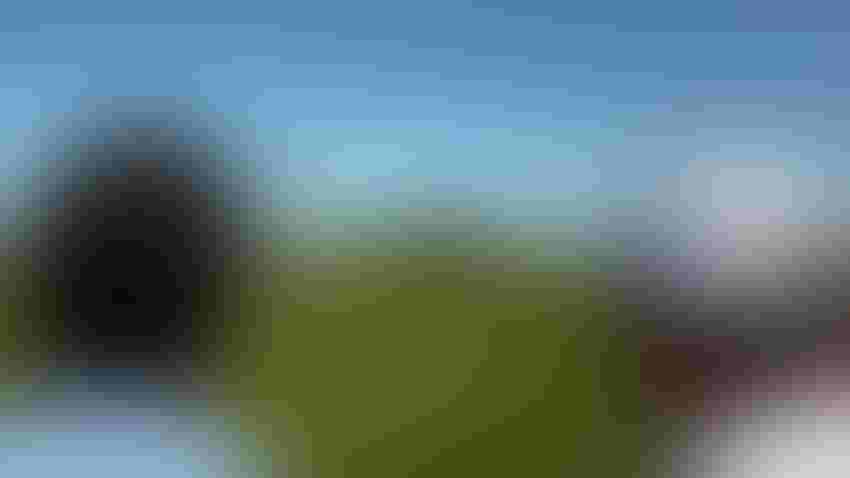 Spray drone technology, along with laws and regulations, will be one of the many topics discussed at the 35th annual Texas Plant Protection Conference, Dec. 5-6, Bryan.
Southeast Farm Press Brad Haire
Drones as a farm and weed management tool will headline one of the sessions at the 35th annual Texas Plant Protection Conference (TPPA), Dec. 5-6, at the Brazos Center, Bryan. Drone laws and regulations will also be reviewed along with presentations targeting production agriculture challenges such as crop insurance and the Endangered Species Act.  
"The TPPA Conference is always an excellent source of information for growers and those working in agriculture," said TPPA President Greg Steele. "We will hear from experts with regulatory and political updates during our general session, and there will also be a focus on the future of data science in agriculture, and practical information about spray drone technology."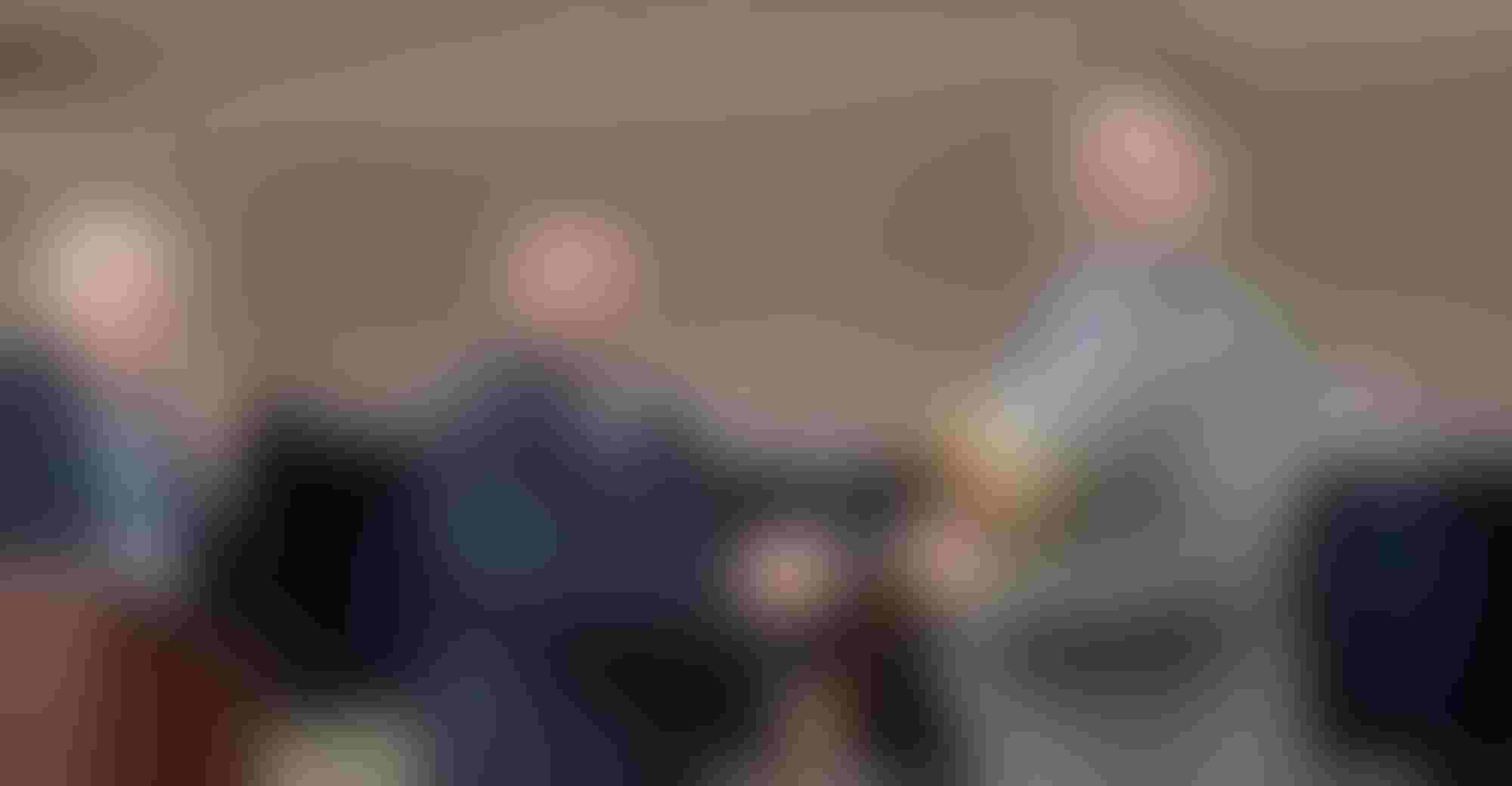 Past TPPA President Ronnie Schnell, left, passes the gavel to incoming president, Greg Steele, right, as TPPA Chairman Ray Smith looks on at the conclusion of the 2022 TPPA awards luncheon.(Photo by Shelley E. Huguley)
The general session will open with Joe Outlaw, professor and co-director of the Agricultural and Food Policy Center at Texas A&M University. "He will update us on the new farm bill and its impact on agriculture," said TPPA Chairman Ray Smith. 
Jacob Little, Crop & Range Insurance Services owner, will visit with attendees about crop insurance and how the safety net is linked to FSA programs. "Understanding the nuances of policy elections and their relationships to Farm Service Agency program elections as well as conservation compliance with Natural Resources Conservation Service can be a challenging yet necessary task for producers to ensure that their crop-related financial safety net is comprehensive and meets their needs," Little told TPPA.   
Also on the agenda is LeAnna Guerin, Bayer Crop Sciences data director, who will discuss digital farming. "Digital solutions are evolving beyond data collection, towards enabling decisions for crop planning and in-season management," she wrote. "These solutions are driven by vast amounts of data and date science algorithms. This evolution provides farmers with an entirely new kind of product experience which can help them increase yield and improve profitability, farm more efficiently, and manage risk." 
Smith acknowledged the multiple production decisions growers are faced with daily. "It's our hope that the information presented throughout the conference will provide input and insight regarding those decisions." 
Endangered Species Act 
Weed Scientist Todd Baughman, Oklahoma State University, will focus on the Endangered Species Act and how it relates to pesticide labeling. "I'm going to discuss looming potential regulations that will impact a producer's day-to-day operations," Baughman told Farm Press. "I want to make growers aware that even if they don't deal with an endangered species in their area, these regulations could affect the availability of tools or the way those tools can be applied to manage pests in the future." 
Oklahoma State University Weed Scientist Todd Baughman will discuss the Endangered Species Act and its impact on pesticide labeling.(Photo by Shelley E. Huguley)
Following the general session, the two-day conference will include seven sessions with 15-minute presentations on various related topics. The sessions include Consultants; Cotton; Fertility Management; Grain; Horticulture/Turf; Water and Irrigation Management; and Pasture and Rangeland. 
Drones 
Drone technology and its use in agriculture, including spray drones for weed treatment, will headline the consultants session, Dec. 5. While the session is geared towards crop consultants, it's open to all attendees, Smith said. Spray drone laws and regulations will be reviewed during the morning session Dec. 6. 
Also, that day, the association will recognize select members at the annual awards luncheon for their contributions to agriculture and TPPA, including presenting the Norman Borlaug Lifetime Achievement Award, the association's most prestigious award.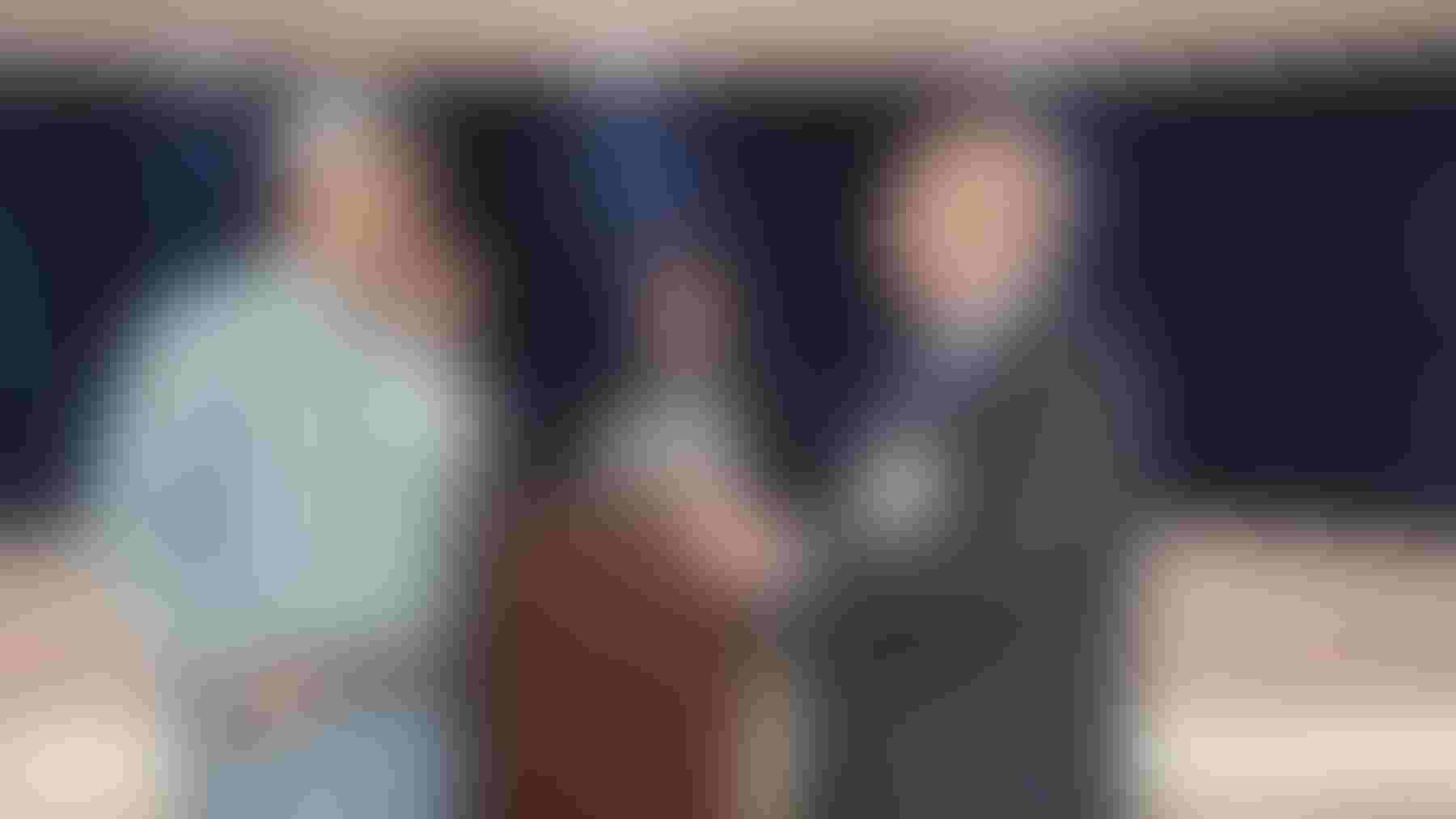 Beeville, Texas, producer Matthew Huie visits with Texas A&M Vice Chancellor and Dean for Agriculture and Life Sciences Jeffrey Savell at last year's Texas Plant Protection Conference. The conference is geared towards producers, consultants and other industry professionals. (Photo by Shelley E. Huguley)
"TPPA President Greg Steele, the board and planning committee have committed a lot of time and thought into organizing this conference and ensuring the information presented is pertinent to producers, consultants and the ag industry," Smith said. "In addition to catching up with industry friends, this conference will be a one-stop opportunity to hear the latest on a lot of important topics."
CEUs will be available along with presenter abstracts and the poster contest for graduate and doctoral students. For more information and/or to register to attend either in-person or virtually, visit https://bit.ly/3QzFhkI.
Subscribe to receive top agriculture news
Be informed daily with these free e-newsletters
You May Also Like
---