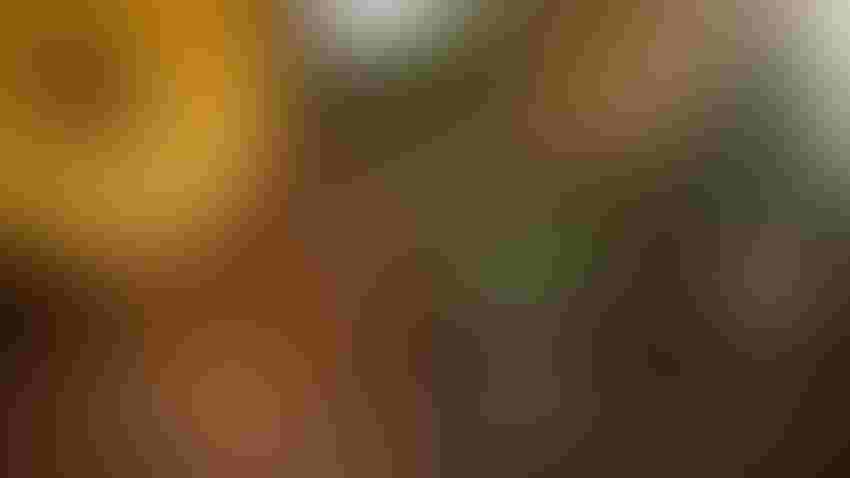 Submitted by Corteva Agriscience
There are few constants in farming, but one thing farmers can count on is having to make multiple input decisions each year. In recent years, those decisions have often been made tougher by continued challenges facing the industry.
One difficult decision for many farmers is choosing the right trait system that fits your fields and gives you weed control flexibility. If you're on the fence, here are three key weed control areas to consider before making next year's seed decisions:
1. The right chemistry
The battle with resistant weeds like waterhemp or Palmer amaranth is a difficult one. Choosing the right trait platform gives you access to the best herbicide solutions to manage those weeds.
Enlist One® and Enlist Duo® herbicides provide superior control of resistant and hard-to-control broadleaf weeds to maximize yield by eliminating key yield-robbing weeds from the field. Both herbicides are made with proprietary Colex-D® technology, which provides near-zero volatility and minimized potential for physical drift.
2. The right program approach
The Enlist® trait enables the use of Enlist herbicides, glyphosate and glufosinate, or Liberty® herbicide over the top of soybeans, cotton and corn for broad-spectrum weed control. There are more than 1,600 qualified products — including herbicides, fungicides, insecticides and adjuvants — that can be tank-mixed with Enlist One herbicide. This gives you the flexibility you need to manage tough weeds.
You can utilize Enlist herbicides as the cornerstone of your herbicide program to overcome your most difficult weed challenges. You also can incorporate the industry-leading residual herbicide portfolio from Corteva Agriscience for season-long control.
3. The right application
With the Enlist® weed control system, you can put away your calendar and spray according to your schedule. Through R1 on Enlist E3® soybeans, first white bloom on Enlist cotton and V8 or 30 inches tall on Enlist corn, you can spray with no calendar cutoff dates for this season or the upcoming seasons.
The Environmental Protection Agency has completed the registration amendment process for Enlist One and Enlist Duo herbicides — granting a seven-year registration through Jan. 11, 2029.
In the video segment below, Andy Carriger, Enlist field specialist, discusses more on the importance of selecting the right trait system that gives you more flexibility to control weeds. 
If you choose to plant Enlist E3 soybeans this upcoming season, check out the TruChoice® offer to get upfront savings on Enlist herbicides and over 100 proven Corteva crop protection products. To learn more about the Enlist system, visit Enlist.com or follow us at @EnlistOnline.
™ ® Colex-D, Enlist, Enlist Duo, Enlist E3 and Enlist One are trademarks of Corteva Agriscience and its affiliated companies. ® Liberty is a registered trademark of BASF. The transgenic soybean event in Enlist E3® soybeans is jointly developed and owned by Corteva Agriscience and M.S. Technologies L.L.C. Enlist Duo® and Enlist One® herbicides are not registered for sale or use in all states or counties. Contact your state pesticide regulatory agency to determine if a product is registered for sale or use in your area. Enlist Duo and Enlist One are the only 2,4-D products authorized for use with Enlist crops. Consult Enlist herbicide labels for weed species controlled. Always read and follow label directions. © 2023 Corteva.
Subscribe to receive top agriculture news
Be informed daily with these free e-newsletters
You May Also Like
---