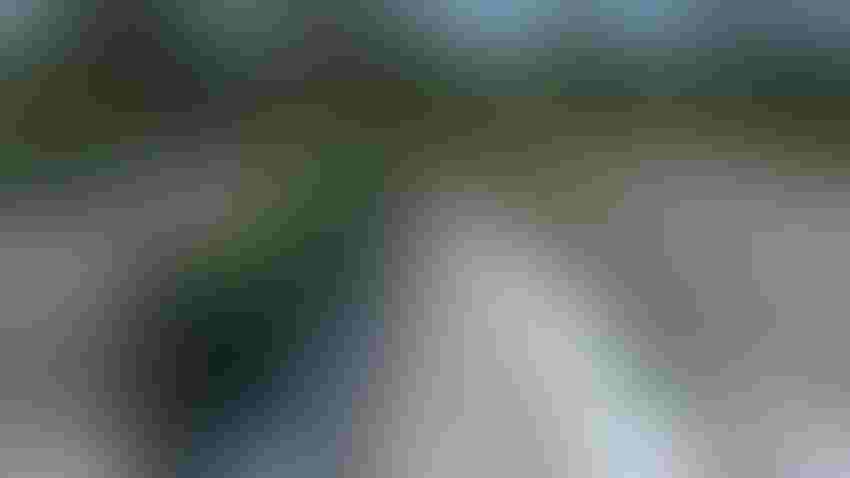 Photo submitted by Corteva Agriscience
If the foundation is not solid, the above-ground plant growth will suffer. Nematodes are one of the most abundant living organisms found in soil. Along with bacteria and fungi, nematodes help keep the soil foundation strong; however, an overabundance of plant-parasitic nematodes can upset the balance and weaken soil foundation.
Feeding by plant-parasitic nematodes can damage roots, for example, root galling caused by root-knot nematodes, and reduce the plant's ability to uptake water and nutrients. Root injury can decrease marketable yield, causing billions of dollars in yield loss each year.
Salibro™ nematicide with Reklemel™ active, recently launched by Corteva Agriscience, is a novel, true nonfumigant nematicide that provides efficacy against plant-parasitic nematodes in the soil through contact activity. Salibro nematicide rapidly impairs the ability of plant-parasitic nematodes to infect roots, causing total paralysis and mortality of target nematodes.
"Salibro nematicide differs from other nematicides as it is a true nematicide, only working to control plant-parasitic nematodes," said Sunil Tewari, North America biology leader for insecticides, nematicides and bionematicides for Corteva Agriscience. "Healthy soil is important to growing healthy crops, and Salibro nematicide is highly compatible with soil health preservation."
There are five key ways Salibro nematicide differs from other nematicides on the market:
Unique mode of action – Salibro nematicide is different than any other nematicide on the market as the first sulfonamide nematicide. The active ingredient in Salibro nematicide is Reklemel active. This active ingredient received a Reduced Risk designation from the U.S. Environmental Protection Agency due to the ability of this product to selectively target plant-parasitic nematodes, and enable lower use rates than older nematicides, and enable highly favorable environmental and toxicological profiles as compared with alternatives.

True nematicide – As a selective nonfumigant nematicide, Salibro nematicide does not have any fungicidal, antibiotic or insecticidal activity, making it a true nematicide.

Soil health preservation – Salibro nematicide does not impact nontarget and beneficial organisms, including bacteria, fungi and free-living nematodes.

Residual protection – Salibro nematicide has very favorable soil mobility that keeps it in the root zone for extended residual protection from plant-parasitic nematodes.

Applicator safety – Salibro nematicide is not a fumigant, making it safer and easier for growers to apply. 
Growers who have fields that are known for crop-damaging nematodes will find that Salibro nematicide fits well into a nematode control program. Salibro nematicide can be applied at plant or in season. For example, in a fruiting vegetable program growers can apply Salibro nematicide at plant and then apply Vydate® L insecticide/nematicide during the growing season to ensure full-season control.
Salibro nematicide is compatible with soil health, including beneficial nematodes, soil fungi and soil bacteria.
For more information on how to control plant-parasitic nematodes with Salibro nematicide, visit Corteva.us/salibronematicide.
™ ® Trademarks of Corteva Agriscience and its affiliated companies. Vydate® L is a Restricted Use Pesticide. Reklemel™ is a registered active ingredient. Salibro™ and Vydate L are not registered for sale or use in all states. Contact your state pesticide regulatory agency to determine if a product is registered for sale or use in your state. Always read and follow label directions. © 2023 Corteva. TSK-16572 (11/23) BR   CAAG3SBRO051
Subscribe to receive top agriculture news
Be informed daily with these free e-newsletters
You May Also Like
---