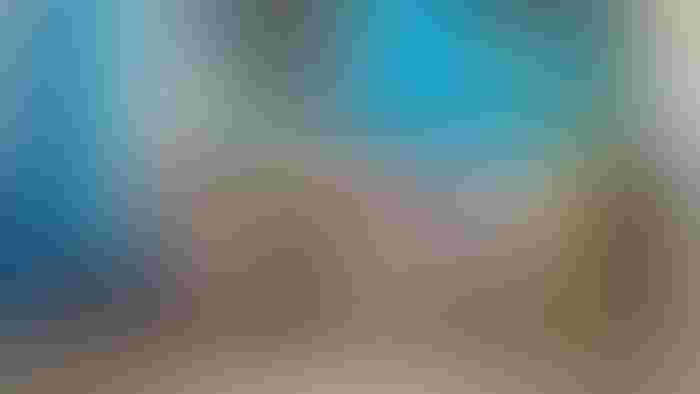 Producer Information Exchange Program participants from the Southeast and Mid-South visit CI Logistics in Weslaco. Shelley E. Huguley
"An extended Alabama-August," is how Centre, Ala., producer Chase Gossett described what Lower Rio Grande Valley and Corpus Christi producers are enduring as they battle drought, limited water availability and triple-digit temperatures.
Gossett, along with other Southeast and Mid-South cotton producers, recently toured Texas agriculture through National Cotton Council's Producer Information Exchange (P.I.E.) program. Water, or a lack thereof, caught the group's attention.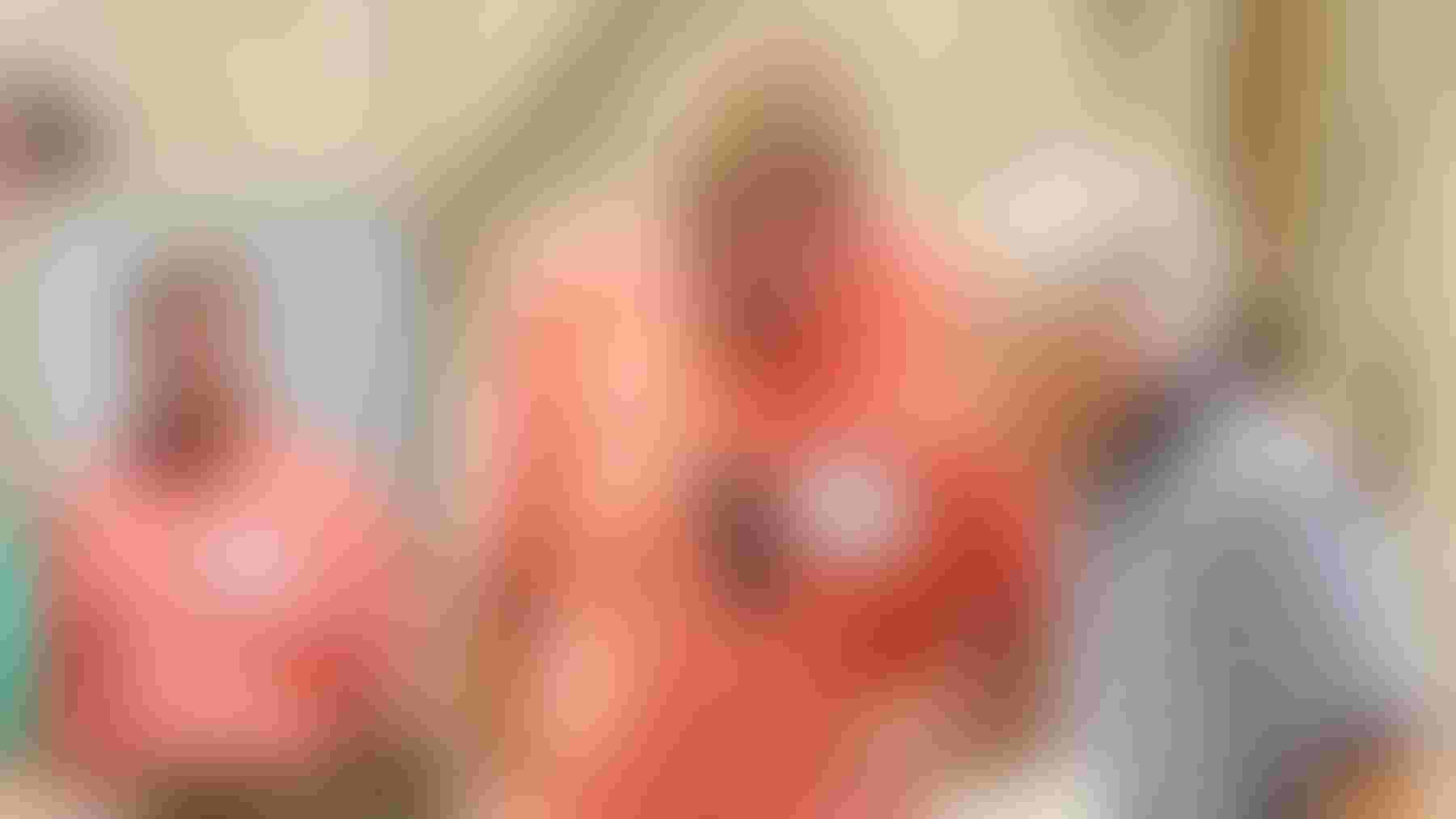 Cotton producer Chase Gossett, Centre, Ala., visits with veteran cotton ginner Buddy Ross at Ross Gin Company, Mercedes, Texas. (Photo by Shelley E. Huguley)
Gossett, who farms in a region that averages at least 50 inches of annual rainfall, received around 70 inches last year. Augusts are typically dry and hot, he said. "That's what makes either a good crop or a great crop.
"But out here, they've had an extended Alabama-August since May."
Shellman, Ga., producer Brett Sauls noted the region's water woes as well. "I didn't know that they had the water problems they did and that getting water to their fields is a challenge," he said. "We can just turn on an irrigation system in 10 minutes and be done. It makes you appreciate what you've got."
The tour, sponsored by the Cotton Foundation through a BASF grant, began in the Lower Rio Grande Valley (LRGV) in Harlingen and ended along the Coastal Bend in Corpus Christi.
Dutton, Ala., producer Steve Griffith said he wasn't expecting the area to be so short on water. "Everything depends on water. I'm very thankful for where I'm from that we don't have that issue. It's readily available. These guys have to buy their water. I'm blown away by that."
Griffith, who described his 2023 cotton crop as "phenomenal," said he receives 55 to 60 inches of annual rainfall on his Alabama farm. "We don't irrigate cotton. That's just a non-issue."
Griffith farms on a 1,500-foot plateau of the Appalachian chain where his greatest worry is an early freeze. "We're almost on the edge of not having enough heat units," he said. "Last year, we had a bad killing frost in October, so it got our top crop."
Producer Peyton Stegall, Marianna, Ark., noted the LRGV's lack of water availability. "They're allocated so much and that's unfathomable to me because we just water whenever we can. I guess we take for granted what they don't have down here."
Boll weevil
A presentation by the region's Texas Boll Weevil Eradication Foundation Zone Manager Edward Herrera also caught Gossett's attention. Gossett is 31 years old and said he has never seen a weevil on his farm. "They were eradicated in our area in about '93 or '94. I was born in '92, so that's never been an issue for us."
Herrera discussed the challenges of eradicating the boll weevil in a region that borders Mexico and where it rarely freezes. "In other areas, you have your growing season and a freeze that kills your plants and you're pretty much out of the boll weevil business for a while," he told the P.I.E. producers. "Here, it never stops because seldom do we have a freeze. And when you do, it's not enough to be of a big significance as far as the cotton plant goes. So, that's why the people who work here work year-round. We trap year-round."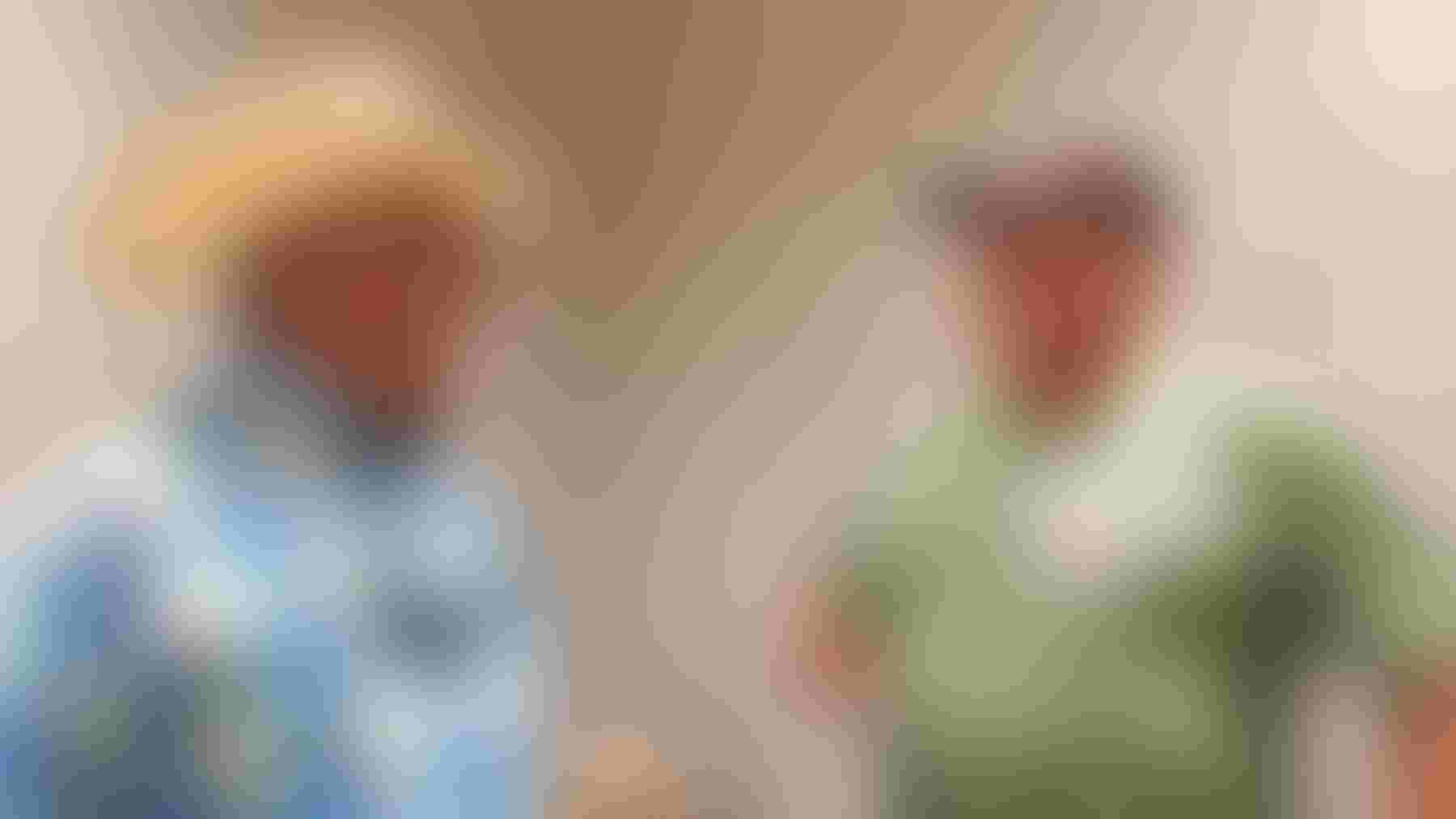 Edward Herrera, Texas Boll Weevil Eradication Foundation, left, visits with Steve Griffith, Dutton, Ala., about boll weevils. (Photo by Shelley E. Huguley)
"I didn't realize they don't get a freeze down here, that their cotton will start to regrow and that they have to destroy it by a certain time because of the weevils," Stegall said. "That's just something we don't have to deal with in Arkansas. We get a freeze and end our cotton crop. We don't have come back and destroy it."
Although the boll weevil is eradicated in many of the states represented by P.I.E. participants, Herrera assured them their eradication dollars are not wasted as Texas continues to fight the boll weevil and prevent it from spreading.
"It's still a daily issue here (LRGV)," Gosset noted. "Their spray cycle is up to five days in the peak boll weevil season and plants are hostable. We just don't have that. Our spray cycle is maybe once every three weeks."
Herrera also shared the unique challenges that accompany controlling the boll weevil across the border in Tamaulipas, Mexico. "We've standardized everything with them (Tamaulipas)," Herrera said of their centralized system. "It's very challenging in that we have to deal with the (drug) cartels, also. There's times over there when you want to go do something but you can't because the cartel says, 'No, you can't go there right now.' They control a lot of the roads and determine the traffic."
P.I.E. participants also learned of border issues from their visit to Hidalgo and Cameron Counties Irrigation District #9 and from a local grower who farms with the border wall running through his sorghum and cotton farm.
"I'm glad I got to see the border and hear some of the stories from locals," Griffith said. "We only hear a tenth of what goes on there. I'm blown away by that as well."
Camaraderie
P.I.E. trips provide participants with a chance to learn from each other as they talk on the tour bus and during meals.
"There's a lot of different varieties out there," Sauls said. "I usually stick to what I know, but everybody else is talking about what they know and it's different, so it's interesting to hear what works."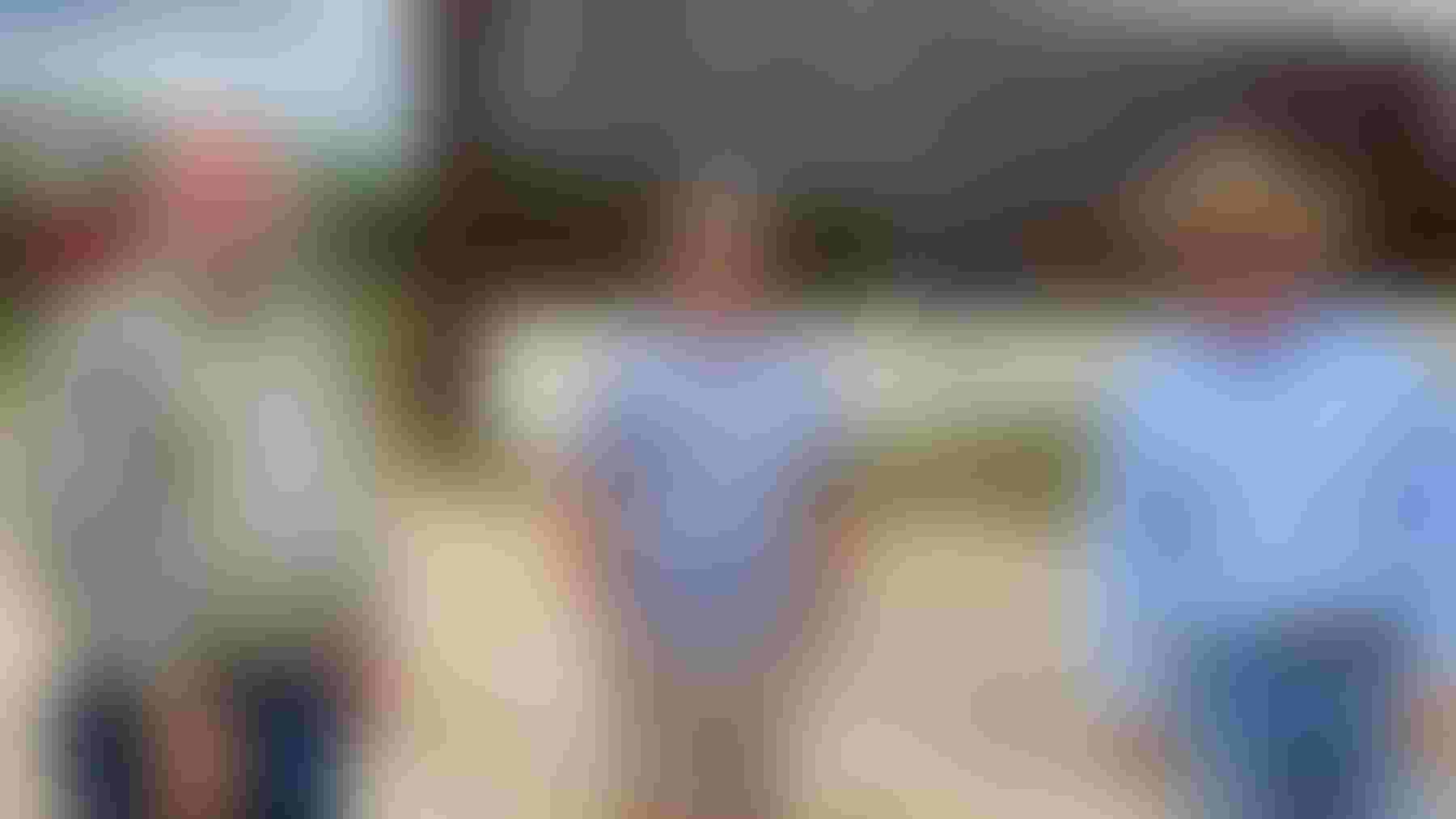 Texas producer Chris Bauer, left, visits with Brett Sauls, Shellman, Ga., center, and Dwight Jackson, National Cotton Council member services representative, about growing sorghum and cotton along the border wall. (Photo by Shelley E. Huguley)
Stegall appreciated hearing about different farming techniques. "A lot of guys grow cotton like we do but also grow peanuts, so just hearing their stories about what they do and how it's similar to ours," has been interesting he said.
Unanimity
Dwight Jackson, National Cotton Council member services representative, has led several South Texas tours. He said these trips are beneficial because he not only gets to feature South Texas and what producers go through farming on the border, but the tours also emphasize the unanimity of the Cotton Belt.
"We're all pulling together," he said.
Jackson also stressed the importance of producers from various regions understanding what other growers are facing, including the water issues and lack of compliance with the Mexican Water Treaty of 1944. "We've tried every avenue, every Senator, so it might come to a point where they're a senator voting for something, and they'll be educated about it."
Jackson also noted the camaraderie. "These guys are really communicating with one another a lot. They're learning from each other."
As for the value of taking a six-day hiatus from his Georgia farm, Sauls said, "This is a once-in-a-lifetime opportunity to see something that's a lot different."
Subscribe to receive top agriculture news
Be informed daily with these free e-newsletters
You May Also Like
---