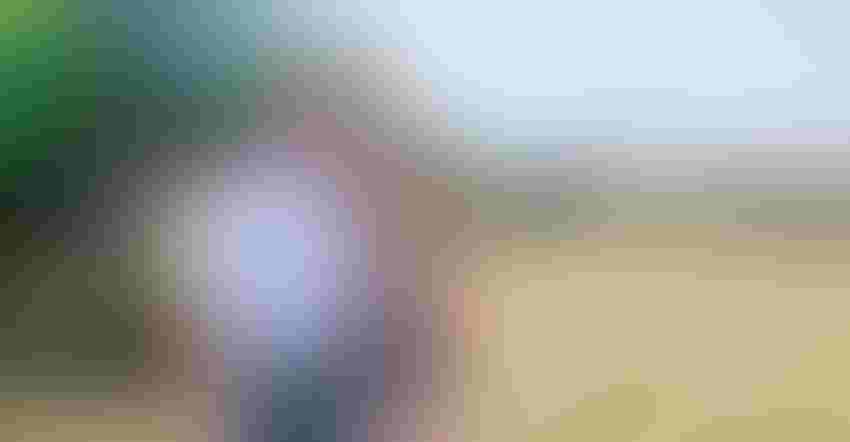 Sam and Shannon Sparks, Harlingen, Texas
Shelley E. Huguley
Despite three years of lost cotton crops on the brink of harvest, Sam and Shannon Sparks have not lost hope.
Their deep convictions fuel their faith and how they care for their 10,000-acre Cameron County, Texas, farm.
The couple produce cotton, corn, grain sorghum, sesame, and sugar cane in the Lower Rio Grande Valley. And since 2019, have found cotton harvest to be just beyond their grasp.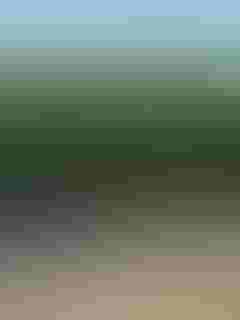 The Sparks' corn responds well to the recent rainfall. (Photo by Sam Sparks)
"The last three years, we have had flooding right at the very end of our growing season, right before harvest," Shannon says. "The first year, it hadn't rained the entire season -- not one rainfall throughout the growing season. It had all been irrigated and at the tail end of the cotton crop it floods. I think 14 inches in 12 hours and our crop was wiped out."
See, Producer credits new John Deere sprayer for savings
In 2020, the crop was devasted by Hurricane Hannah, flooded once again at harvest. "Then last year, same thing, just a fluke flood at the very end of the growing season. So, three years in a row the cotton crop got wiped out at the very end."
This year, the Sparks began the season confronted once again with drought. "All farmers have seen periods of drought," Sam says. "It's just something farmers have to deal with. It's a way of life for us, something we've grown accustomed to. We're always looking forward to the next year."
The Sparks' optimism is deeply rooted in their faith. "Faith is everything," Shannon says. "I don't think you can be a farmer without it."
Shannon recites Isaiah 43:2. "When you pass through the waters, I will be with you and the rivers will not overwhelm you. When you walk through the fire, you will not be scorched, and the flames will not burn you." She says it's a verse they are clinging to in this season.
"We put the Lord first in everything we do," Sam says. "We know He's going to guide us in the right direction and provide clarity on what we need to do. This land was given to us, and we need to take care of it and return it in better shape, so that's what we're constantly striving to do."
Answered prayer
Two weeks ago, prayers were answered. The Sparks received 2 inches to up to 4.25 inches of rain across their farm.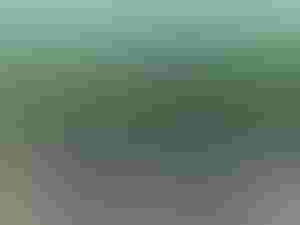 The Sparks' cotton following the recent rainfall. (Photo by Sam Sparks)
"Going into the planting season, we were short irrigation. A lot of guys were worried about planting a crop and taking that risk," Sam says. "There's several bare fields with nothing growing because of the concern of the irrigation water."
Rio Grande Valley producers receive water from the Amistad and Falcon reservoirs, which are located on the far western end of the valley along the Rio Grande River. Texas and Mexico share the watershed.
"Right now, they (the reservoirs) have a combined storage of around 31%," Sam says. "So, once we start getting to that point, the Rio Grande Watermaster Program, which controls the water, as far as delivering it to municipalities and the ag sector, has to make a decision on cutbacks and usage of ag water to make sure there's enough held back for our cities.
"And since we haven't had any inflow because of the drought to increase the amount of water in those storage reservoirs, it's limited the amount of water we can use or apply on the farm side."
A "normal" year
On a "normal" year, area producers may irrigate cotton and corn three to four times, which is about 24 to 32 inches of water. "It's just a matter of paying the flat fee for the pumping charge for that water. Our sugar cane requires about 60 inches of irrigation water."
Sam says usually, there's no question if there's enough water to irrigate the valley's 40,000 acres of sugar cane. This year is a different story.
"Going into this year, most districts in the valley have come out and said, you're either going to have one irrigation, which would be 6 to 8 inches of water, or in some cases, two, depending on how that individual district has managed their water."
As urban sprawl continues, Sam says some cities have taken over so much ag property that the district's first priority is ensuring residents have ample water. "Those districts have the ability to sell excess water to other districts that are predominantly ag usage. But for this year's scenario, those districts are tight and only have enough water to meet the city's demand, so they haven't been able to sell excess water like in the past.
"So, pretty much, whatever district you're in, whatever they have is what you get."
As a result, some producers left their land fallow. "They said, with expenses through the roof, it's not worth risking planting a crop and not being able to care for it."
Sam and Shannon decided to plant. "We've lived it before," he says. "We decided to plant a crop and hope and pray it would rain at some point to help us out or at least alleviate some of that irrigation need during the season."
Since the rain, Sam says the region's crops look beautiful. "Right now, we're hitting at first bloom on our cotton crop. Corn is tasseled out and starting to form an ear or cobb. So, we're pretty far along with our growing season."
Sam predicts the corn will need one more irrigation to finish out. "Then we'll be concentrating on our cotton crop," and hoping for a different outcome come harvest.
Subscribe to receive top agriculture news
Be informed daily with these free e-newsletters
You May Also Like
---