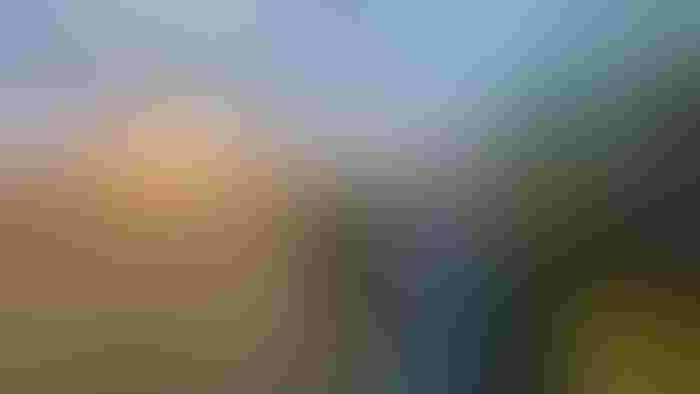 Marty Williams, Noble County, Okla., producer planted expecting another failed corn crop due to drought. But April showers reversed his crop's course. Shelley E. Huguley
This spring, Marty Williams planted an eighth of his acres in corn, expecting a total crop failure due to the persisting drought. But small April showers dampened that despair, yielding a surprising 120-bushel corn crop on his farm north of Marland, Okla.  
"The corn pollinated in June when we were getting all these quarter-inch rains every other day. We didn't fill a single pond from runoff for cattle, but we did raise 120-bushel corn," Williams said. The average corn yield in his area ranges from 60 to 80 bushels per acre.   
This year's yields are a stark contrast from 2022's. "Last summer, we planted corn, and baled it all or failed it because of the drought," Williams told Farm Press. "And we baled all of our grain sorghum. None of it made. And then we had little to no moisture all fall and or winter."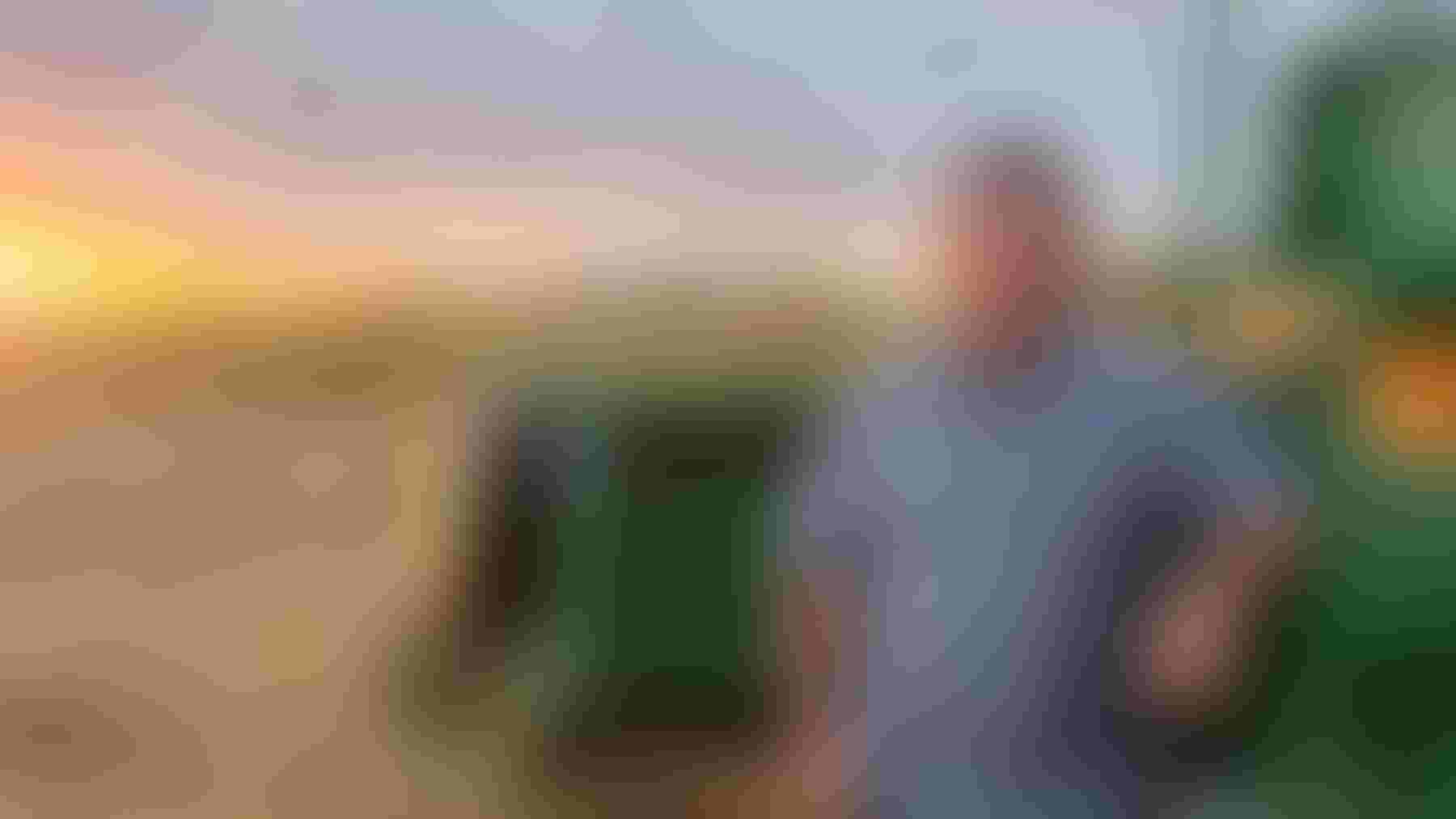 Marty Williams, Noble County, Okla. (Photo by Shelley E. Huguley)
As he was planning for 2023, he admits "corn seemed like a horrible option. Honestly, I didn't know what to do in the drought. And with multi-peril crop insurance, we had some decent corn yield averages. So, truly the plan was to plant the corn and do it as cheap as possible, just expecting a failure." 
But timely rains on his 30-inch row corn reversed that outlook, even yielding two full corn ears on several of the stalks. "I planted thin, like I always do to be cautious and to save money on seed. It [the corn] compensated," he said. "Usually, we have about 15,000 ears per acre to harvest. This year it's looking like it's 25,000 ears. Normally, we don't." 
Soil management 
Williams grows no-till, dryland wheat, corn, sorghum and soybeans in Noble County. Where he runs cattle, he cultivates. His crop rotation begins with winter wheat, followed by double-crop soybeans in June.  
"After the wheat is off, then we'll harvest the beans and plant corn or sorghum in the spring. Then we go back to wheat behind corn and sorghum." But due to the drought, he hasn't been able to get a wheat stand the last two years. 
Traditionally, Williams plants a quarter of his acres in corn, "maybe a little more." This year, he reduced that to 10% to 15% of his acres. He also plants a lower population, about 16,000 to 17,000 seeds per acre, instead of 25,000. 
"I shoot for 80-bushel corn, and I fertilize for 80-bushel corn," he said with a laugh, "and this year it's coming in at 100 or 120 bushels. It just worked."  
He's not alone. "Farms that should have raised 40-bushel corn were, like my cousin, who made 80."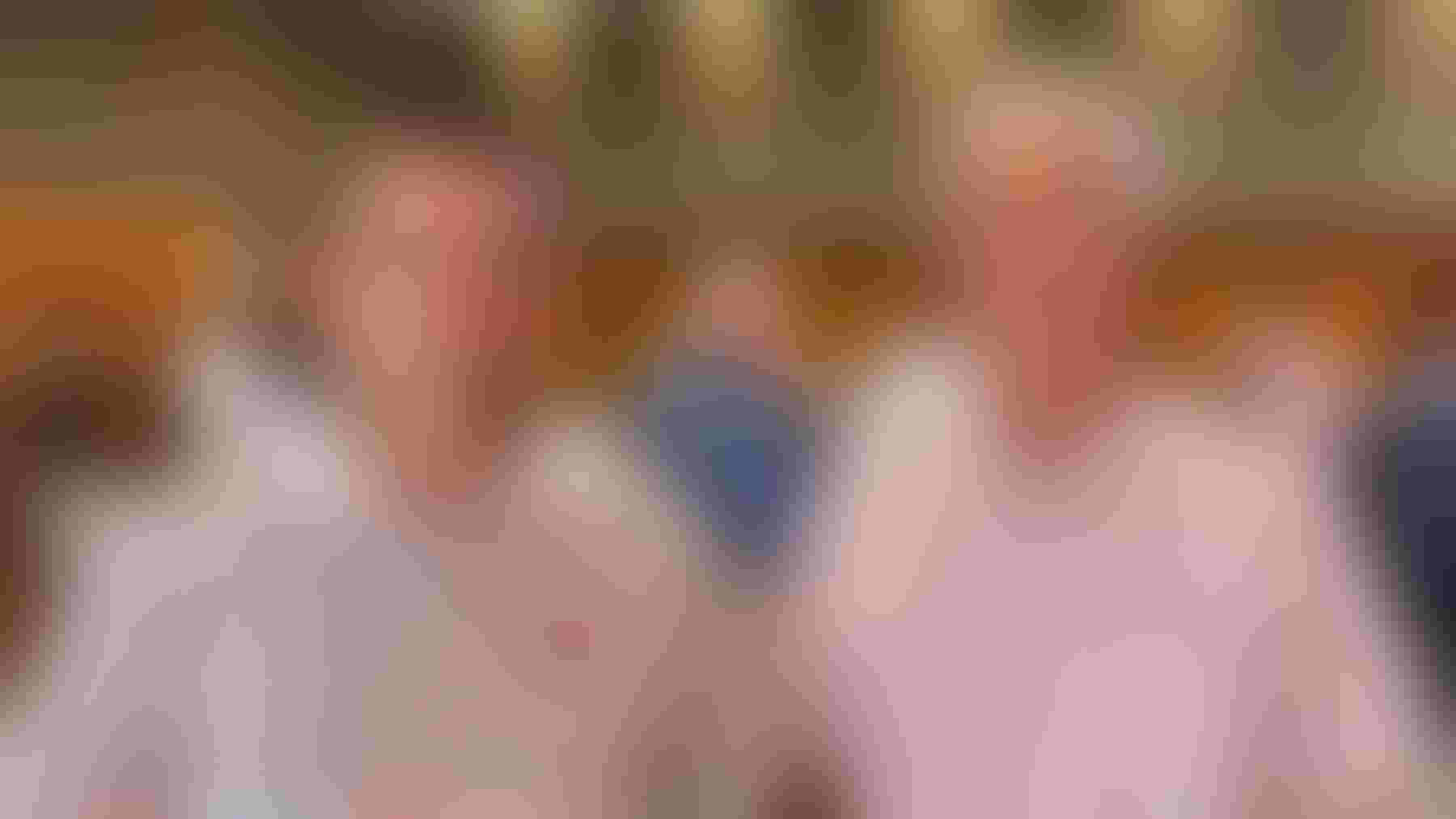 Marty Williams and his father Dennis at the recent Rural Economic Outlook Conference, Stillwater, Okla. (Photo by Shelley E. Huguley)
He credits the "little rains" for irrigating his dryland crop but that's about it. "It's like irrigating on top," he said. "I would love to have a nice soaking rain, but we haven't. We've got several ponds for cattle that are dry and we're having to move cattle again. We've had no runoff rains through the center of our county for probably two-and-a-half years now." 
While the Mesonet shows his region has received 12 to 20 inches of rain, he said they've been small rains that dry out the following day with the gusting winds. "In this drought, we've had plenty of failures. But this year the corn was just outstanding for our area. That was it. That's the only thing that's been good." 
Soybeans 
His soybeans and sorghum did not fare well. While April showers helped, the summer's heatwave and revisiting drought proved to be too much. But it sure looked good at the beginning.  
The early rains sprouted a "beautiful," "career best" soybean stand, Williams said, even with zero subsoil moisture going into planting. "I've never had every soybean I put in the ground come up and this year they did. It looked wonderful."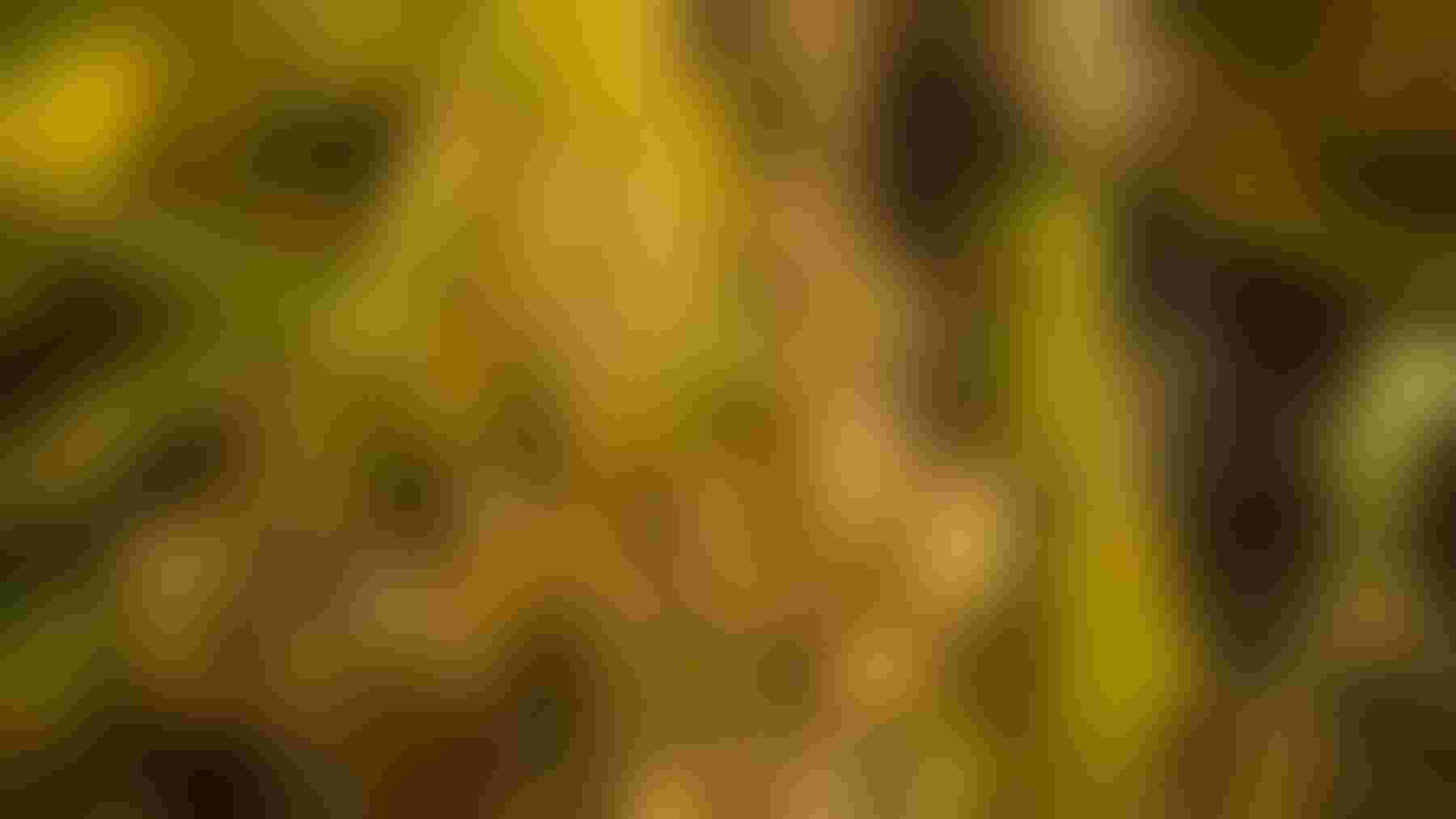 A "career best" soybean stand. But this summer's heatwave proved too much. (Photo by Shelley E. Huguley)
In fact, in July and August, Williams was anticipating 40-bushel soybeans. "All we really needed was just a little bit of moisture through August and we got virtually none." 
The soybeans held until the first of September. "I remember when I went to college, which was 20 years ago, the Extension service always said we had an 83% chance of rain the first two weeks of September. So, you think, we're going to get a rain and some cooler weather," the Oklahoma State University alumnus recalls. "We've had none." 
And it's been like that for the last several years. "The soybeans did not get that drink of water that they desperately needed. They pollinated, but just couldn't fill. And we've had no rain since then during their most critical time, so the soybeans are a bust." 
Sorghum production 
His sorghum doesn't look much better. Williams blames timing. "We planted the corn first and then we moved to sorghum. So, as it was finishing up, the rain stopped." There are some "bright spots" in the sorghum, he adds, but for the most part he's anticipating low yields.  
Pest pressure was also an issue. "This year, we were inundated with false chinch bugs, the entire county. And as you can see, there's Johnson grass everywhere and that hosts chinch bugs. I think they overwintered." 
He said false chinch bugs are a reoccurring issue when it's "super dry. I think they carried over in the wheat stubble from last year. We had a big influx."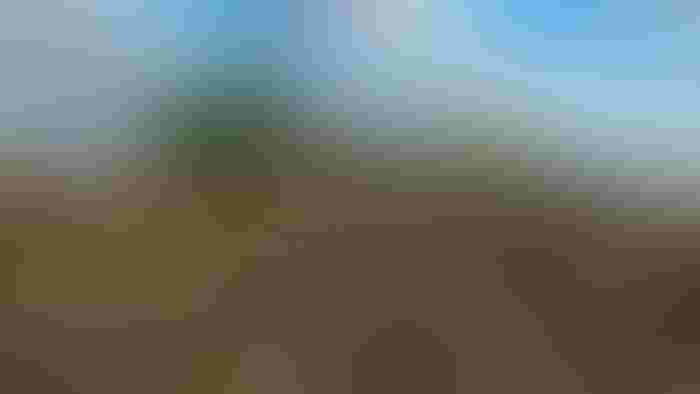 Marty Williams has downsized to older equipment including this JD 8970 that he uses t0 pull his 60-foot air drill. Read more about his "why." (Photo by Shelley E. Huguley)
Several of the county's producers who sprayed three or four times "had pretty much similar yields to the guys that didn't spray at all," Williams notes.  "I chose to spray one time and I didn't spray again." He expects yields to average about 40 bushels to the acre, the county average. 
"Every year we have something that's really good and something that fails." This year, it's Williams' corn that delivered.   
Learn more about why Williams has downsized to 1990s equipment.
Subscribe to receive top agriculture news
Be informed daily with these free e-newsletters
You May Also Like
---