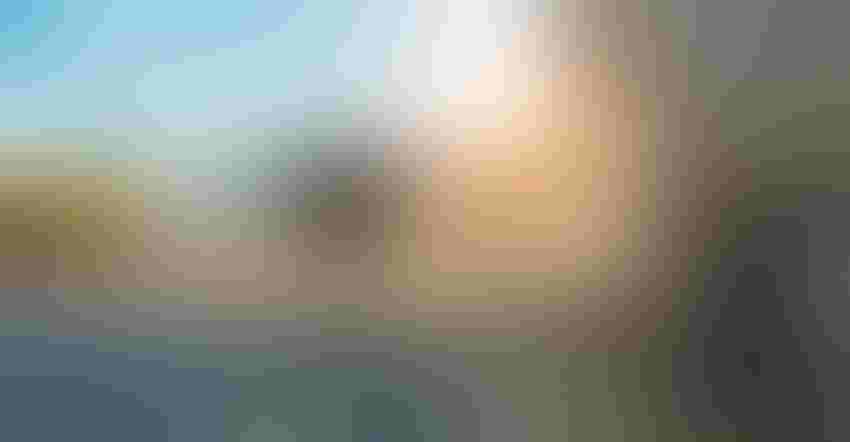 Chevron U.S.A. Inc. and Gevo, Inc. announced a letter of intent to jointly invest in building and operating new facilities to process inedible corn to produce sustainable aviation fuel. The new facilities would also produce proteins and corn oil. This announcement comes just days after the White House held a roundtable to discuss scaling up sustainable aviation fuel production.
Related: Sustainable aviation fuels roundtable held at White House
The White House is coordinating efforts among the U.S. Department of Energy, U.S. Department of Transportation, and the U.S. Department of Agriculture for the Sustainable Aviation Fuel Grand Challenge. The aim of the grand challenge is to achieve 50% reduction in lifecycle greenhouse gas of aviation fuel by 2050.
Gevo, a Colorado-based firm, is a leader in new corn technology for renewable fuels. According to the announcement, Gevo will operate its proprietary technology to produce sustainable aviation fuel and renewable blending components for motor gasoline to lower its lifecycle carbon intensity. The proposed collaboration will also give Chevron the right to offtake approximately 150 million gallons of gasoline per year to market to consumers.
Related: Net-zero fuel use aim of company
"Chevron is providing our customers with next-generation renewable fuels that can help them lower their overall carbon footprint," says Mark Nelson, executive vice president of Downstream & Chemicals for Chevron. "This potential investment leverages Gevo's innovative approach to producing sustainable aviation fuel, complementing other renewable fuels investments we are making as part of our higher returns, lower carbon strategy."
"We are pleased to collaborate with Chevron, who is willing to co-invest in building out Gevo's capacity to produce renewable, high-performing hydrocarbons that can be used in existing equipment and engines. Chevron's advantaged market position would allow it to offtake production from this venture, helping to place sustainable aviation fuel with airline customers," commented Patrick Gruber, chief executive officer of Gevo.
Subscribe to receive top agriculture news
Be informed daily with these free e-newsletters
You May Also Like
---