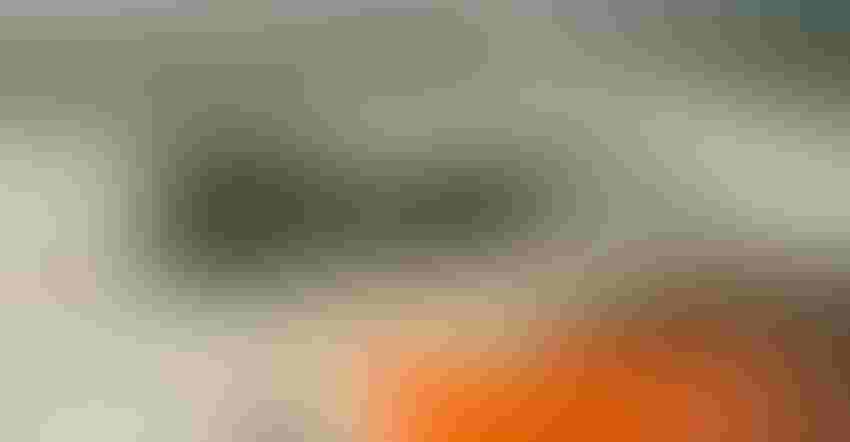 BEFORE TAKING FLIGHT: Ag and biofuel groups call for accurate lifecycle analysis before Congress establishes a tax credit to promote and develop robust domestic sustainable aviation fuels.
iStock
As part of the Biden administration's commitment to scale up sustainable aviation fuel production to at least 3 billion gallons per year by 2030, the White House held a roundtable discussion Sept. 9 on the future of sustainable aviation fuels.
Executive actions taken across the Departments of Energy, Transportation, Agriculture, Defense, the National Aeronautics and Space Administration, the General Services Administration and the Environmental Protection Agency will result in the production and use of billions of gallons of sustainable fuel that will enable aviation emissions to drop 20% by 2030 when compared to business as usual.
In the future, electric and hydrogen-powered aviation may unlock affordable and convenient local and regional travel as aviation today represents 11% of the United States' transportation-related emissions. "But for today's long-distance travel, we need bold partnerships to spur the deployment of billions of gallons of sustainable aviation fuels quickly," the administration recognizes.
Specifically, according to a fact sheet on the administration's actions, USDA will support U.S. farmers with climate-smart agriculture practices and research, including biomass feedstock genetic development, sustainable crop and forest management at scale and post-harvest supply chain logistics. USDA will also support fuel producers with carbon modeling components of aviation biofuel feedstocks.
In addition, the DOE Advanced Research Projects Agency-Energy announced $16.5 million in funding for six projects as part of the Systems for Monitoring and Analytics for Renewable Transportation Fuels from Agricultural Resources and Management or SMARTFARM program. These projects will develop technologies that bridge the data gap in the biofuel supply chain by quantifying feedstock-related GHG emissions and soil carbon dynamics at the field-level.
Renewable Fuels Association President and CEO Geoff Cooper joined other industry leaders and Biden administration officials for the roundtable discussion at the White House.
During the event, Cooper shared RFA's view that SAF production presents a major new market opportunity for ethanol producers, as the lifecycle carbon footprint of ethanol continues to shrink and the economics of ethanol-to-jet fuel processes continue to improve. He also highlighted a recent letter from RFA member companies to President Biden, in which they pledged that the ethanol they produce will achieve an average GHG reduction of 70% compared to petroleum by 2030 and a net-zero emission carbon footprint by 2050 or sooner.
"The ethanol industry sees tremendous promise and potential in the emerging market for sustainable aviation fuels, and RFA supports the goals announced today by President Biden's administration," Cooper says. "Ethanol has a decades-long proven track record for reducing greenhouse gas emissions from motor vehicles, and we are confident that ethanol will play a central role in cleaning up aviation fuels as well."
Today's average corn ethanol already cuts GHG emissions in half compared to petroleum, and some readily available sources of ethanol in the market have been certified by the California Air Resources Board as providing a 70-80% GHG reduction, Cooper explains.
"With the right policy signals and support, ethanol-to-jet technologies can quickly scale up to meet the future SAF needs of the aviation sector," Cooper says. "RFA was honored to participate in today's roundtable, and we look forward to working with the Biden administration, major airlines, SAF technology innovators and other stakeholders to decarbonize the aviation fuels sector."
Growth Energy CEO Emily Skor also participated in the White House conversation. "We are energized by the potential opportunity to expand our role in reducing our nation's carbon emissions. With the appropriate investment in critical research and development and the right policy environment, we know our industry can continue to help decarbonize our transportation sector—from passenger vehicles to our aircraft fleet. Importantly, to deliver game-changing solutions, we must have a healthy and thriving corn ethanol industry to make the long-term investments in research and development," Skor says.
President Biden proposed a Sustainable Aviation Fuel tax credit as part of the Build Back Better Agenda. The proposed tax credit requires at least a 50% reduction in lifecycle greenhouse gas emissions and offers increased incentive for greater reductions. The announcement Thursday from the White House builds on those proposals.
"To meet this challenge, it important that new tax incentives are guided by technology-neutral life-cycle assessments by scientists who understand the U.S. biofuel sector – in this case, those at the U.S. Department of Energy. U.S. tax credits must reflect U.S.-based modeling, and we will continue to press for policy that reflects the most up-to-date science available," Skor adds.
In related news, during the markup on the $3.5 trillion Democrat-proposed reconciliation package, the House Science, Space, and Technology Committee approved an amendment from Rep. Randy Feenstra, R-Iowa, for additional money to research sustainable aviation biofuels. This proposal would ensure that funding going to the National Aeronautics and Space Administration for the purpose of sustainable aviation research and development will include research into biofuels.
This legislation comes after Energy Secretary Jennifer Granholm directly told Feenstra in a May committee hearing that she believes biofuels and biofuel technologies have a bright future in sustainable aviation fueling -- but the administration thus far has been all talk and no action.
Subscribe to receive top agriculture news
Be informed daily with these free e-newsletters
You May Also Like
---