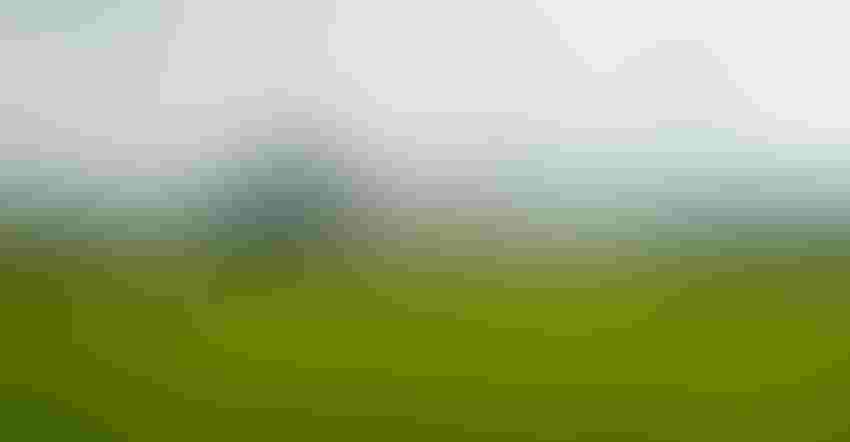 photosbyjim/iStock/GettyImages
Biofuel proponents are calling on President Trump to end the uncertainty and support a U.S. Court of Appeals for the 10th Circuit ruling that the Environmental Protection Agency reconsider three of its recent biofuel waivers.
The court ruling, which was announced Jan. 24, stems from a May 2018 challenge brought against EPA by the Renewable Fuels Association, National Corn Growers Association, the American Coalition for Ethanol and National Farmers Union.
In its opinion, the court held that:
EPA cannot "extend" exemptions to any small refineries whose earlier, temporary exemptions had lapsed. The EPA exceeded its statutory authority in granting those exemptions because there was nothing for the agency to 'extend.'

EPA abused its discretion in failing to explain how the agency could conclude that a small refinery might suffer a disproportionate economic hardship when the agency has maintained that costs for RFS compliance credits, or RINs, are passed through and recovered by those same refineries.
The Trump administration has sent mixed signals on whether or not it will appeal, most recently asking the court for an additional 15 days to consider a possible appeal.
The 10th U.S. Circuit Court of Appeals on Monday granted the Trump administration's request for a 15-day extension to appeal a January order that has thrown into doubt EPA's legal authority to continue granting small refinery exemptions (SREs) from RFS compliance.

— OPIS Biofuels (@OPISBiofuels) March 9, 2020
In a conference call on March 11, Iowa farmer Kevin Ross said the delay fuels uncertainty in the marketplace, which hurts farmers and their markets.
Related:Trump defends government's power to waive biofuel requirements
"I'd ask that the president stand with us farmers," said Ross, who is president of the National Corn Growers Association. "It's certainly clear that Sen. Cruz is not our friend in this discussion, and we would ask that (President Trump) uphold his commitment to the farmers of the U.S. and let EPA apply this ruling nationwide as they are supposed to. We don't believe there should be any appeal."
Several agriculture groups are supporting the NCGA position. In a letter to the president, the four plaintiffs are joined by 17 supporting organizations, including the American Farm Bureau Federation and Growth Energy, in asking the president to "put an end to the U.S. Environmental Protection Agency's illegal abuse of the small refinery exemption program under the Renewable Fuel Standard."
"It's clear the president needs to change course on this decision," said Mitch Miller, CEO of Carbon Green BioEnergy in Lake Odessa, Michigan. The waivers have had a significant impact on farmers in Michigan, he said, with all of the state's five ethanol plants either reducing or idling production due to the small refinery exemptions.
Farmers have stood solidly behind Trump through the waivers and the trade war. Trump's EPA granted 85 small refinery exemptions. In a recent Farm Futures survey, more than 74% of respondents agreed that Trump's bet on tariffs would pay off and 80.9% expected Trump to emerge as the winner of the 2020 presidential election.
Related:Will Trump appeal waiver decision?
Iowa farmer Dave Walton, who is active with the state and national soybean grower organizations, said putting the 10th Circuit ruling into effect nationwide is a great opportunity for the administration.
"Farmers feel like they're being supported by the president," he said. "The president has a good opportunity here to prove that support. You know, the administration has been working across the globe to increase foreign trade for soybeans and farmers in general have been very supportive of those trade efforts, but here's a perfect opportunity to increase domestic demand by biodiesel and make an immediate impact on the price. To have the White House thinking of an appeal to the court ruling on SREs is kind of a kick in the teeth to those farmers that have been patient the last few years."
Walton said biodiesel adds 13% to the value of a bushel of soybeans, equal to or maybe even greater than the value of foreign trade.
It's tough to know what the long-term political implications will be for the president, Walton and Ross agreed, but farmers are watching and paying attention.
About the Author(s)
Subscribe to receive top agriculture news
Be informed daily with these free e-newsletters
You May Also Like
---