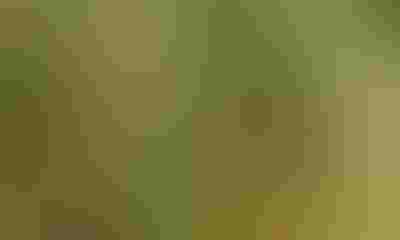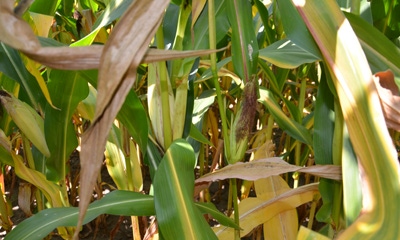 Need motivation to walk hot cornfields this time of year? Brian Shrader offers seven scouting tips you can focus on while making these walks. Follow his advice and you could make moneymaking decisions that impact not only this year's crop, but next year's, as well.
Corn Illustrated 7/18: Technology makes on-farm testing almost seamless
Shrader is an accounts manager for DuPont Pioneer near Marion. He is also a Certified Crops Adviser.
1. Pay attention to a variety of factors.

As you scout, be sure to monitor for both insects and disease, and pay particular attention to any nutrient deficiencies you see, Shrader says. While he will only focus on a few insects here, he says there are several others that might be prevalent in your area, depending upon your specific environment this summer.
2. Watch for silk-clipping insects.
If late-planted corn is still tasseling, this may be a concern. If it's finished tasseling, checking pollination success on several ears and finding evidence of silk clipping may explain why some ears aren't pollinated as well as others. Corn rootworm beetle and Japanese beetle are two insects that can affect pollination by clipping silks, Shrader says.
3. Be aware of more insects crawling onto the radar screen.
"With the increase in non-GMO corn acres, scouting for European corn borer and earworm becomes much more important," Shrader says. "If populations are high enough to treat, it will be important to work with your local CCA to ensure control of these late-season insects that can significantly impact yield and grain quality."  
4. Northern corn leaf blight and gray leaf spot are two key diseases to watch for.
These two diseases were slow coming into many areas this year, but that doesn't mean they still can't cause issues this season. "Controlling these during the late growing season could influence income levels for 2016 by a huge margin," Shrader notes. Even if it's too late to treat, you should identify which diseases are in the field so you know what types of inoculum could exist in that field in the future.
5. Be on the lookout for stalk rots.
"Watch for stalk rot diseases such as anthracnose stalk rot, gibberella and fusarium stalk rots," Shrader says. "All can cause significant yield losses to both reduced carbohydrate movement in the plant and potential harvest losses in the fall."
6. Look for signs of nitrogen deficiency.
Nitrogen is the 800-pound gorilla when it comes to nutrients for corn. "Research varies on specifics, but your corn crop needs approximately one-third of its nitrogen requirements after tasseling," Shrader says.
Corn Illustrated 7/11: Resicore corn herbicide raises eyebrows during debut season
7. Notice signs of other nutrient deficiencies.
"Continuing to scout and identifying nutrient deficiencies can help with your decision-making process for fall fertilizer applications," Shrader says. "Additionally, locating areas with soil compaction problems while scouting, or finding areas with drainage issues, may allow you to be proactive this fall or early next spring in preparation for your next crop."
About the Author(s)
Subscribe to receive top agriculture news
Be informed daily with these free e-newsletters
You May Also Like
---