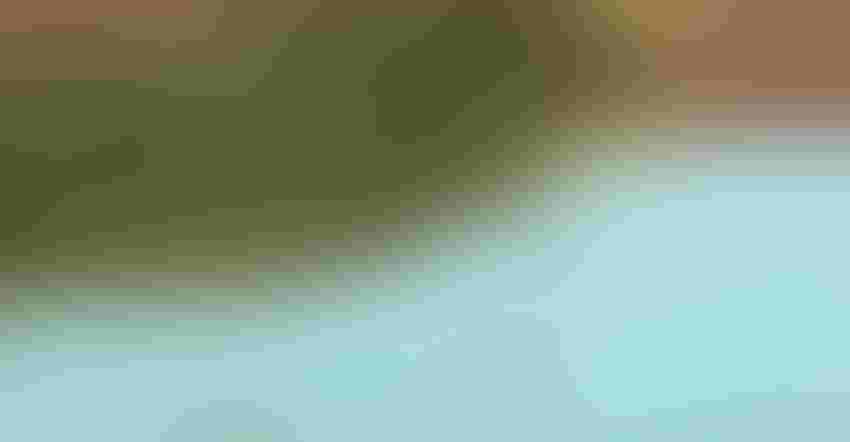 One of many fields in the south Mississippi Delta that remained covered with backwater for months in 2019.
Brad Robb
Brian Pieralisi, assistant professor, Extension agronomist, Mississippi State University, says revenue loss, tillage issues, erosion, nutrient loss and repairing damaged fields top farmers' list of concerns.
Pieralisi recently discussed some of these issues with Delta Farm Press.
What comments have you heard from farmers in the South Delta about last year's flooding?
"Comments related to loss of revenue were first and foremost. Many of those farmers could not plant anything, so crop insurance wasn't an option. Prevented planting payments cannot sustain a farming operation. Some farmers have interests in recreational activities, and that came to a halt last year.
"I also heard comments related to possible reductions in timber revenues. I think it's still too early to make loss assessments on land values, but anytime there are risks, like flooding, land values can be impacted negatively. Landlords in south Louisiana can attest to that because of the annual risk from hurricanes."
What types of tillage problems do farmers face this year handling debris and sediment deposits?
"New sediment deposits on topsoil can alter the soil profile, so I would advise soil sampling to determine if your soil horizon has been changed appreciably. Farmers may need to adjust their fertility programs.
"Incoming or receding waters transfer things such as cans, coolers, and/or containers of a variety of unknown products. Some of those products could bring health hazards into play.
"When water remains on the ground for long periods of time, compaction occurs. One gallon of water weighs 8 pounds. If you consider how long and how many of those row crop acres were flooded, that is an incredible amount of weight.
"If water does recede and the land dries, producers will be eager to begin working it with heavy equipment, which could exacerbate compaction. Even when a field looks dry enough to work, there could still be layers of relatively shallow accumulated moisture under the soil, especially on finer-textured soils.
"Deep tillage could expose those pockets of moisture and cause in-season plant health/yield issues."
Could erosion and/or drainage be concerns after flooding?
"As we continue to battle herbicide-resistant weeds, farmers have been advised to start clean, stay clean and use residuals to battle weeds in-season. Although that may be good advice, a downside to that is an absence of any green plant life with living roots to help hold soil together.
"Precision land-leveling/land-forming allows a farmer to be very effective in moving water off land. If water runoff is brown, rest assured you are losing nutrients and soil. There's a fine line between managing weeds and managing erosion."
How will floodwater runoff affect nutrients and soil structure?
"Nitrogen is a mobile nutrient and will move as water moves. Potassium can be lost through leaching, especially on course soils. Changes in topsoil may influence how you apply your fertility program. Herbicide degradation is a real possibility.
"Farmers should pay particular attention to herbicide labels and restrictions because if your soil doesn't have the microbes to break down that herbicide application, especially when planting a rotational crop next season not tolerant of that herbicide, that would be trouble.
"More farmers are using cover crops to improve their soils. Seed treatments with a fungicide should be considered. If planting soybeans, I would use an inoculant to help fix nitrogen. If you have grown soybeans over the last few years, a healthy soil culture may already be present, but flooding can also degrade that culture and prevent soybeans from fixing their own nitrogen."
What about field work and preparing for planting?
"The Mid-South had quite a few acres of late-harvested cotton last year. Many farmers will be disking ruts and re-establishing rows before they can move into planting. I had to contend with that situation at times when I was farming with my family. It is frustrating.
"Remembering what south Delta farmers went through last year and knowing many of those acres are under water again this year, I just hope the water recedes and they are able to address some of these problems."
Subscribe to receive top agriculture news
Be informed daily with these free e-newsletters
You May Also Like
---