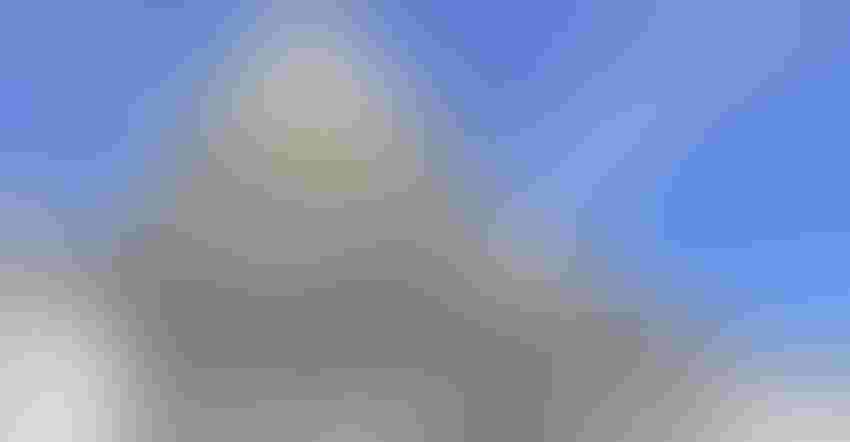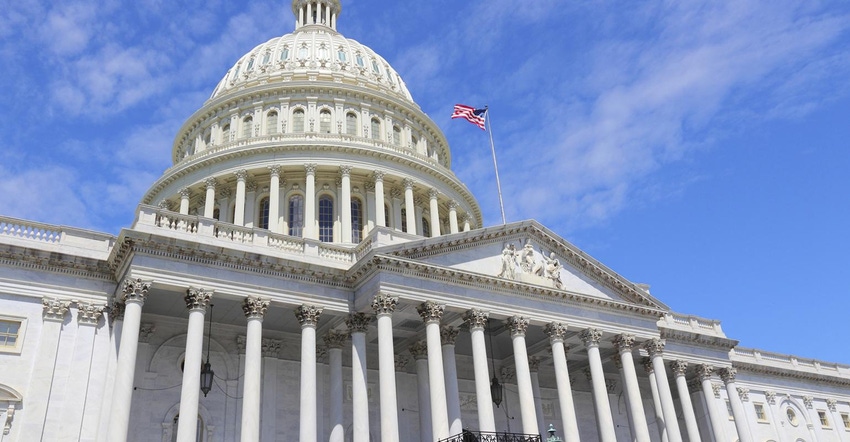 tupungato_iStock_Thinkstock
The U.S. Senate's passage of the more than 2,700-page Infrastructure Investment and Jobs Act offers many important provisions that those in rural America were seeking. The bill provides $548 billion in additional spending.  When combined with existing baseline infrastructure spending, total funding for infrastructure will be approximately $944 billion over five years and $1.2 trillion over eight years. 
The House has already passed its own version of an infrastructure bill - the INVEST In America Act, also in H.R. 3684, which the Senate replaced with this plan. The House could take up the Senate's version, but it's unlikely given House Transportation and Infrastructure Chairman Peter DeFazio, D-Ore., concerns with missing provisions after he spent months on his own plan.
The Infrastructure Investment and Jobs Act represents a highlight reel of the Senate's bipartisan work. It includes several bills that have already won bipartisan action in the Senate, including a must-pass highway bill to extend programs set to expire this fall.
The bill incorporates the Surface Transportation Reauthorization Act of 2021, which passed the Senate Committee on Environment and Public Works unanimously, and the Surface Transportation Investment Act, passed by the Senate Committee on Commerce, Science, and Transportation with bipartisan support. It also includes the Senate-passed Drinking Water and Wastewater Infrastructure Act and the Energy Infrastructure Act, which received bipartisan support in the Senate Committee on Energy and Natural Resources.
Related: Historic infrastructure bill clears full Senate
Mike Steenhoek, executive director of the Soybean Transportation Coalition, says the provisions, especially the $110 billion in funding for roads and bridges and the $17 billion for ports and waterways – will "clearly enhance the competitiveness of U.S. agriculture."
To illustrate how these infrastructure investments can have tangible impact at the local level, the replacement of a single bridge that had significant load restrictions can easily save local residents $70,000 - $80,000 annually due to no longer incurring detours, explains Steenhoek.
For example, a weight restricted bridge results in a 5-mile detour for local semi and truck traffic where 25 trucks are impacted each day. This creates 125 miles of detour incurred each day by those 25 trucks, and 45,625 miles of detours each year.
"If it costs $1.50 - $1.80 per mile to operate the semi, the annual cost of the detour for the single weight restricted bridge is approximately $70,000 - $80,000," says Steenhoek. "These are costs that will be inserted into food delivery and other industries." 
As it relates to transportation, the bill includes $284 billion or 52% of new spending. Specifically, it allocates:
Roads, bridges, and major projects: $110 billion

Includes $40 billion for bridge repair, replacement, and rehabilitation

Passenger & freight rail: $66 billion

Public transit: $39 billion

Ports and waterways: $17 billion

Electric vehicle infrastructure: $7.5 billion

Electric/zero emission buses: $5 billion

Electric/zero emission ferries: $2.5 billion

Reconnecting communities: $1 billion
The bill specifically authorizes $303.5 billion from the Highway Trust Fund for roads and bridges over five years; creates a competitive grant program to address the surface transportation infrastructure of rural communities and codifies the One Federal Decision policy, which establishes a two-year goal for completion of environmental reviews for infrastructure projects. It also authorizes the Rural Opportunities to Use Transportation for Economic Success or ROUTES initiative, which was previously created under the Trump administration. The ROUTES initiative seeks to support the transportation needs of rural communities.
Other categories make up the remaining 48% of new spending, or $256 billion. This includes the follow spending breakdown:
Electric and power infrastructure: $65 billion

High-speed internet: $65 billion

Clean drinking water: $55 billion

Resilience and western water infrastructure: $50 billion

Environmental remediation: $21 billion
Waterways: This legislation contains provisions such as addressing the backlog for Operations and Maintenance and Investigation Accounts through the Army Corps of Engineers, allowing states to use federal highway funding for lock and dam modernization, helping complete studies from flooding, funding soil moisture and snowpack monitoring activities in the Upper Missouri River Basin to inform the lower basin of drought and flood conditions and funding Mississippi River and tributaries projects.
Biobased pilot program: The legislation also includes a pilot program initiated by Sen. Mike Rounds, R-S.D., that will research the benefits of biobased products for use in construction and other projects.  The American Soybean Association, the South Dakota Soybean Association, and others assisted with the legislative language.  The Soy Transportation Coalition and other organizations are promoting the use of soy-based concrete and asphalt sealants to elongate the life of roads and bridges in an environmentally sustainable manner.  These products also provide an additional marketing opportunity for U.S. soybean farmers.   
Broadband: The measure's $65 billion investment ensures every American has access to reliable highspeed internet with an historic investment in broadband infrastructure deployment, just as the federal government made a historic effort to provide electricity to every American nearly one hundred years ago. Among the specific allocations, the bill provides $42.5 billion in grants to states to the Commerce Department to expand broadband to unserved and underserved areas, $600 million in Private Activities Bonds, $2 billion to USDA in support for rural areas, $2 billion for the Tribal Broadband Connectivity Program, $1 billion to support construction of middle-mile projects, and $2.75 billion to fund the Digital Equity Act.
Restoring forests: Included in the final passage is an amendment from Sen. Michael Bennet, D-Colo., and Sen. John Hoeven, R-N.D., to authorize the USDA Joint Chiefs' Landscape Restoration Partnership Initiative to help to restore forests and grasslands, reduce wildfire risk and protect water supplies. It is based on Bennet and Hoeven's bipartisan, bicameral Joint Chiefs Landscape Restoration Partnership Act of 2021 which would formally authorize the Joint Chiefs' Landscape Restoration Partnership to better support forest and grassland restoration projects across public and private land. Since USDA launched Joint Chiefs in 2014, the initiative has supported 93 projects, and treated 300,000 acres of hazardous fuels, restored 29,000 acres in priority watersheds, and enhanced 200,000 acres of wildlife habitat. 
Drinking water and wastewater: The bill creates a Rural and Low-Income Water Assistance Pilot Program to award grants to eligible entities to develop and implement programs to assist qualifying households with need in maintaining access to drinking water and wastewater.
Energy grid: The IIJA would allocate $1 billion over five years to modernize and improve rural grid resilience. Those funds would be authorized to upgrade transmission lines, improve energy efficiency, develop microgrids and reduce emissions.
Chesapeake Bay funding: IIJA also contains a provision of $238 million over five years for the Chesapeake Bay through EPA. "These additional funds will help close the gap in pollution reduction goals across the watershed, especially as we approach the 2025 deadline to have all pollution reduction practices in place as part of the Bay's restoration effort," says Choose Clean Water Coalition Director Kristin Reilly. "This more than 50% increase in funding for the Chesapeake can be a game-changer for restoration in our region."
Secure Rural Schools: The bill offers a three-year extension for the Secure Rural Schools revenue-sharing program, which compensates approximately 700 counties and school districts for declining federal timber harvests.
Subscribe to receive top agriculture news
Be informed daily with these free e-newsletters
You May Also Like
---