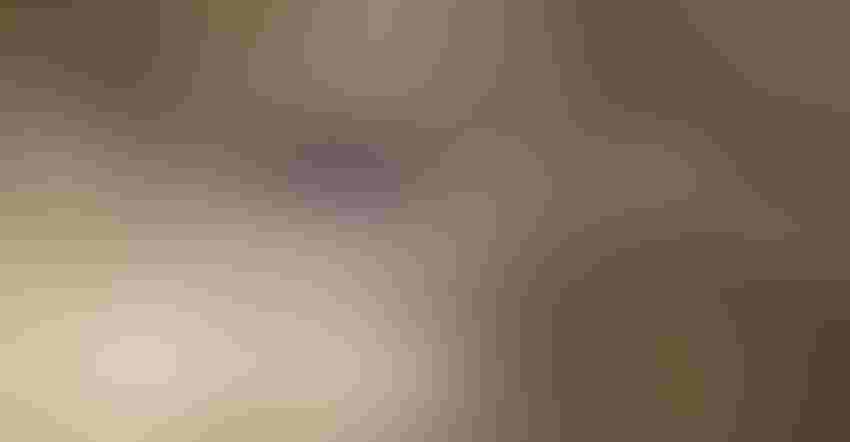 INFRASTRUCTURE PATH UNKNOWN: Senate Republicans continue to meet with President Biden in an attempt to broker a bipartisan infrastructure package.
Getty Images/iStock Photos
In a strong bipartisan vote Tuesday of 69-30, the Senate advanced the bipartisan infrastructure bill and sent it back to the House. The INVEST in America Act spends roughly $1 trillion including $110 billion for roads and bridges, $65 billion to expand broadband access, and $17 billion for ports and inland waterways.
In the days leading up to the vote the American Farm Bureau Federation as well as members of the Agricultural Transportation Working Group urged lawmakers to support the bipartisan infrastructure bill, which would increase infrastructure spending by $550 billion over five years.

"A comprehensive transportation infrastructure bill, while popular, has long been elusive," states the ag transportation groups in an Aug. 6 letter to Senate Majority Leader Chuck Schumer, D-N.Y., and Minority Leader Mitch McConnell, R-Ky. The groups note that the investments in the transportation infrastructure are necessary, and, in many cases, overdue.
Following the successful vote, ATW member National Grain and Feed Association's President and CEO Mike Seyfert says, "NGFA members rely on a robust and competitive transportation system, including U.S. highways, bridges, inland waterways, ports and railways, to efficiently and competitively serve domestic and global markets. The Infrastructure Investment and Jobs Act will enhance the efficient and cost-effective transport of agricultural and food products resulting in substantial contributions and opportunities for U.S. economic growth and trade."
Seyfert adds, "This bipartisan agreement also includes a number of necessary and overdue provisions designed to boost the resiliency of the agricultural supply chain, including investments in cybersecurity and an apprenticeship pilot program to address the nationwide truck driver shortage," Seyfert says. 
Zippy Duvall, president of the American Farm Bureau Federation, also wrote to all members of the Senate urging for passage adding that the package includes several provisions designed to boost the resiliency of farms, ranches and rural communities.
Following the vote, Duvall welcomed the passage. "The pressing infrastructure issues facing our nation are too important to ignore, particularly in rural communities where modernization is desperately needed."
"Extending digital access to rural America is just as important as paved roads and solid bridges. Increased funding to bring broadband to hundreds of thousands of farms that currently have no access to the internet will help farmers meet the demands of a growing world while using emerging technologies to build on climate-smart practices," Duvall says.
There have been serious concerns that Congress could look to farmers to help pay for the infrastructure plan, namely by making changes to stepped-up basis, which could impose devastating tax burdens. Thankfully, Duvall says that's not in the cards right now.
"We thank the Senate for working toward solutions while preserving important tax provisions that make it possible for farmers to pass the family business to the next generation," Duvall says.
With nearly two-thirds of the West experiencing extreme or exceptional drought conditions, and more than 90 active wildfires burning across the U.S., a national coalition representing thousands of Western farmers, ranchers, water providers, businesses and communities underscored the significance of Senate passage of the bipartisan Infrastructure Investment and Jobs Act and urged the House to mirror the water provisions in its own infrastructure package.
"With drought conditions continuing to worsen throughout the West, now is the time to invest and make timely improvements in our nation's water management portfolio. The diverse investments in Western water infrastructure and our national forestlands included in this package will assist farmers, ranchers, water providers and rural communities impacted by wildfires, water shortages and a changing hydrology," says California Farm Bureau President Jamie Johansson.
To address critical Western water supply needs, the Infrastructure Investment and Jobs Act includes more than $8 billion to repair aging dams and canals; build new surface and groundwater storage and conveyance facilities; fund water conservation and recycling projects; and enhance watershed management and improve ecosystems.
Importantly, the Infrastructure Investment and Jobs Act aligns with the solutions water managers across the West have requested for years and provides a balanced package of tools that local and regional managers can select from to best resolve the water needs and challenges in their local communities.
"The Infrastructure Investment and Jobs Act will enhance the efficient and cost-effective transport of agricultural and food products resulting in substantial contributions and opportunities for U.S. economic growth and trade," Duvall says.
About the Author(s)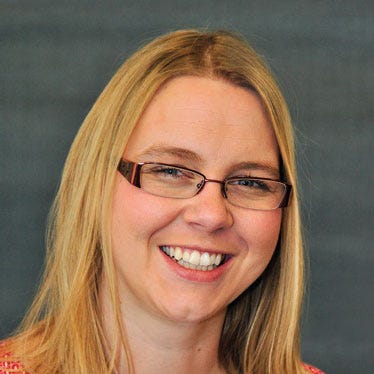 Policy editor, Farm Futures
Jacqui Fatka grew up on a diversified livestock and grain farm in southwest Iowa and graduated from Iowa State University with a bachelor's degree in journalism and mass communications, with a minor in agriculture education, in 2003. She's been writing for agricultural audiences ever since. In college, she interned with Wallaces Farmer and cultivated her love of ag policy during an internship with the Iowa Pork Producers Association, working in Sen. Chuck Grassley's Capitol Hill press office. In 2003, she started full time for Farm Progress companies' state and regional publications as the e-content editor, and became Farm Futures' policy editor in 2004. A few years later, she began covering grain and biofuels markets for the weekly newspaper Feedstuffs. As the current policy editor for Farm Progress, she covers the ongoing developments in ag policy, trade, regulations and court rulings. Fatka also serves as the interim executive secretary-treasurer for the North American Agricultural Journalists. She lives on a small acreage in central Ohio with her husband and three children.
Subscribe to receive top agriculture news
Be informed daily with these free e-newsletters
You May Also Like
---