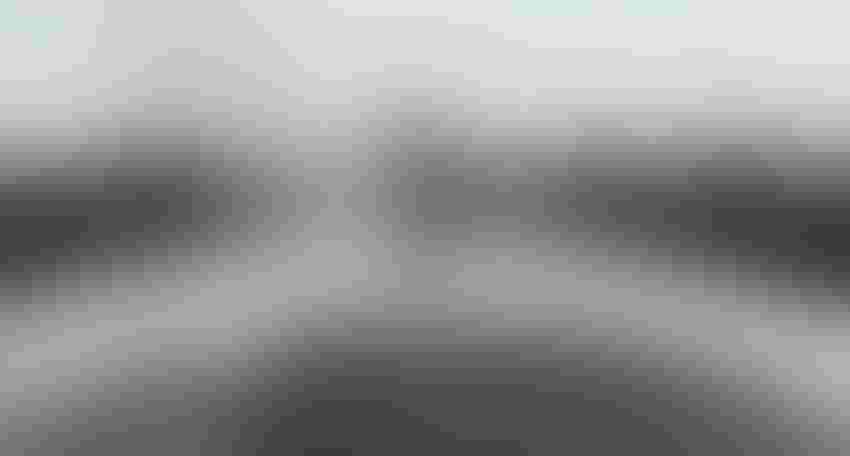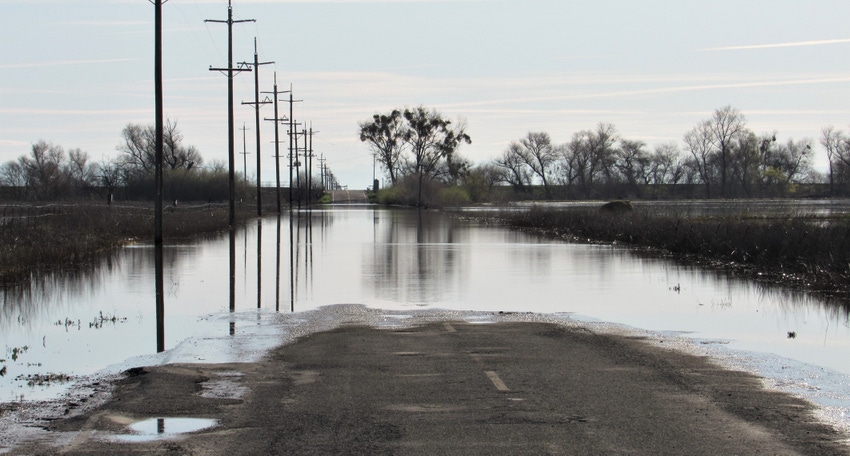 Storm waters flood a road in Tehama County, Calif.
Tim Hearden
California is on the cusp of an opportunity squandered.
The atmospheric river and "cyclone bomb" projections suggest well over 10 inches of rain and as many feet of snow could fall on the state within a week's time. What is California doing, amidst the governor's declared state of emergency, to squirrel away as much of that runoff and flood water as the state's infrastructure will allow?
There are two pumping stations in the San Joaquin River Delta region that move water into San Luis Reservoir, an off-stream storage site near Los Banos that President Kennedy dedicated in the early 1960s. The reservoir holds just over two million acre-feet of water. Right now, it's about one-third full.
With all this known water coming into the system, why isn't the State of California moving as much water as can physically be moved into San Luis Reservoir? Roughly half of the reservoir's water at full pool is owned by the federal government, with the other half controlled by the state. A full San Luis Reservoir means more water for Central Valley farmers and more available water for the State Water Project. Urban and agricultural users each benefit from the reservoir.
The environmental excuses of protecting the Delta right now don't fly. More water is flowing out to sea than is necessary to protect the Delta environment. Saltwater intrusion is not a problem. At capacity the pumps that move water to San Luis Reservoir would still leave more than ample outflow in the Delta to protect water quality.
Related: Fast start, but how long will it last?
Water moving into Folsom Lake, which was about half full as of my writing here on Friday, has seen its outflows increase as water managers there are trying to balance storage with projected inflow. That is adding to the Delta outflows. Larger reservoirs like Shasta and Oroville still have minimal outflows as those reservoirs are well below half-full.
All this can change with storms trained on their associated watersheds. History tells us loud and clear that they can fill quickly. I've seen it happen with my own eyes.
It appears that California's attempts to take advantage of the current hydrologic event is not being capitalized on. More water could surely be moved into San Luis Reservoir over the next several days and weeks.
While we're not going to build dams or storage facilities to capture all this water in the next few months, it highlights the need for improved infrastructure and more places to store water when these massive rain and snow events do occur. If we're to believe the climate scientists who suggest that the feast-or-famine events we're experiencing where heavy rain can come quickly, even during extended periods of drought, then we ought to focus intently on how to capitalize on these events.
We can't change the weather or climate, but we surely can do a better job of managing our water resources for the long term.
Subscribe to receive top agriculture news
Be informed daily with these free e-newsletters
You May Also Like
---