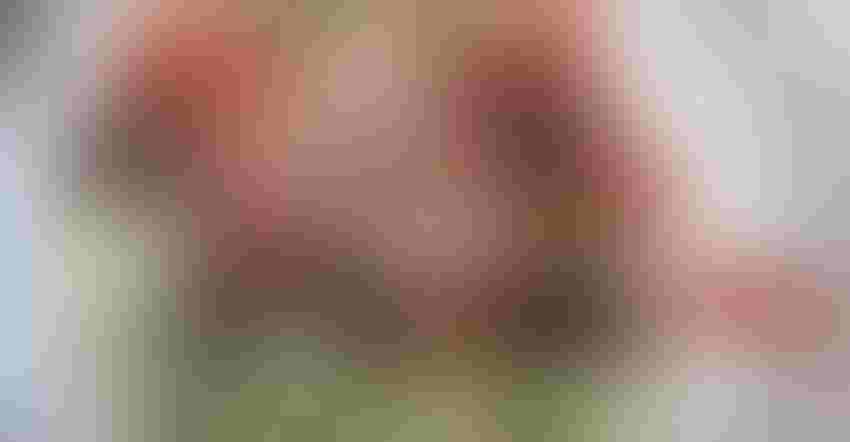 HEART-HEALTHY: This Greek salad is good for you — and tasty too.
Sometimes "eating healthy" can be difficult because we really don't know exactly what it means. The headlines can be confusing. Are eggs OK or not? Is coffee healthy? Should you drink red wine for your heart? And what if you don't like salmon?
Because nutrition is a science and research is ever evolving, things change. That's why the Dietary Guidelines for Americans are reviewed and updated every five years. The new ones will be out sometime this year. In the meantime, it's safe to say that choosing the Mediterranean Diet is a very healthy plan to follow. U.S. News and World Report chose it as the healthiest diet to follow again this year. (Keto, by the way, ranked at the very bottom).
Just what does embracing a Mediterranean lifestyle mean in land-locked Illinois?
First, a bit of history: The first detailed study of this heart-healthy diet goes back to the 1940s on Crete, the largest of the Greek islands in the Mediterranean Sea. Greeks had the lowest per-capita income in Europe, and Cretans had the lowest income in Greece. After studying what the Cretans ate, researchers found their diet to be "surprisingly good" and noted the Cretans had a very low rate of chronic Western diseases. They had only about a third of heart disease-related deaths as Americans and barely any incidence of cancer.
A decade later, more research was conducted by a physiologist from the University of Minnesota who interviewed men from the island and found they were lean and largely free of heart disease and cancer.
Since then, more than 6,500 scientific papers have been published on the Mediterranean diet, including the 1998 Lyon Diet Hart Study, the first clinical trial on the diet and one that's still cited today. It found a 50% to 70% reduction in rates of heart disease and stroke recurrence among those following a Mediterranean diet.
Convincing, right? So what do you do?
Here are the basics of the diet:
Eat plenty of the right carbs. Think whole grains rich in soluble fiber — whole wheat bread, brown rice, oats, barley. Shoot for 28 grams of fiber per day.
Curb added sugar. The American Heart Association recommends limiting added sugars to 25 grams daily for women and 36 for men (that's about 6 and 9 teaspoons worth, respectively).
Expand fruits and vegetables. Try to get as many colorful fruits and vegetables as possible rather than eating the same foods over and over. And the darker the green, orange or red, the better.
Enjoy a glass of red wine with food. There's a synergistic effect between wine and food that promotes heart health better than drinking it on its own.
Choose good fats. This means foods such as avocados, salmon, walnuts, olive oil.
Embrace beans and nuts for protein. Choose lean meats less often.
Watch portion size. Consider smaller, more frequent meals.
Here's a recipe to get you started toward health — the Mediterranean way.
Good for You Greek Salad
3 large ripe tomatoes, chopped
2 cucumbers, peeled and chopped
1 small red onion, chopped
¼ cup olive oil
4 teaspoons lemon juice
1½ teaspoons dried oregano
Salt and pepper to taste
1 cup crumbled feta cheese
6 black Greek olives, pitted and sliced
In a shallow salad bowl or serving platter, combine tomatoes, cucumber and onion. Sprinkle with oil, lemon juice, oregano, salt and pepper. Sprinkle feta cheese and olives over salad. Serves 6.
Per serving: 187 calories; 15.6 grams fat; 8.3 grams carbohydrates; 5 grams protein; 22 milligrams cholesterol; 347 milligrams sodium 
Fargo is a registered dietitian with Southern Illinois University Medical School in Springfield, Ill. Send recipe ideas to her at [email protected].
Subscribe to receive top agriculture news
Be informed daily with these free e-newsletters
You May Also Like
---