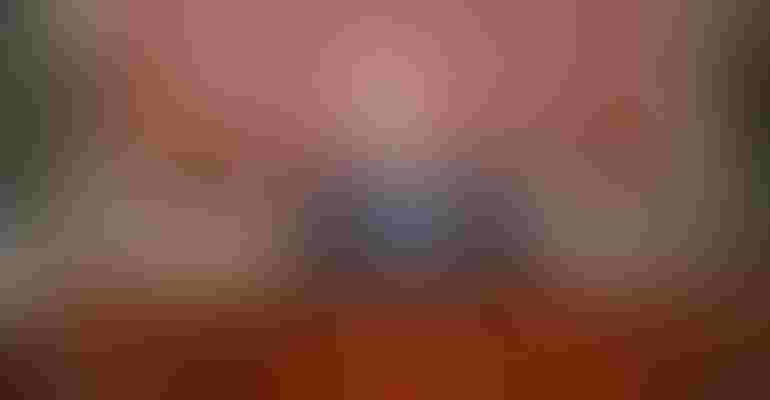 In his joint statement to Congress after nearly 100 days into office, President Joe Biden tried to urge action on some of his top priorities. For those in farm country, it's important what he did and didn't say.
In his opening comments, Biden said, "I come to talk about crisis and opportunity, about rebuilding the nation, revitalizing our democracy, and winning the future for America."
I think most surprisingly out of his speech was the lack of fine details about his tax reform that he plans to use to pay for the wish list. In a call with senior White House officials before the speech, components of his increase in estate taxes and elimination of stepped-up basis were paramount.
Related: Biden to exempt farms in plan to eliminate stepped-up basis
Although indications now are that farmers will be exempt, it will be crucial to watch how this unfolds. Particularly if Democrats attempt to pass these priorities through the reconciliation process to get approval and to the President's desk.
As National Farmers Union President Rob Larew said on the tax proposal, "The devil is in the details."
Related: Ag industry skeptical of Biden's tax plan
It's not often farmers make it into high profile speeches by a president at this level, but he did talk about the role they can play in many actions the administration wants to take.
Farmers paid for climate
On the issue of the climate, Biden said the "climate crisis is not our fight alone; it's a global fight."
The United States accounts for less than 15% of carbon emissions. The rest of the world accounts for 85 percent.  "That's why I kept my commitment to rejoin the Paris Accord -- because if we do everything perfectly, it's not going to ultimately matter."
Related: Profile rising of ag industry's role in mitigating climate
Biden added, "For me, when I think 'climate change,' I think 'jobs.'" He talked about engineers and construction workers to build energy-efficient buildings and homes.
He then said, "Farmers planting cover crops so they can reduce the carbon dioxide in the air and get paid for doing it." 
Focus on "Buy American"
Biden noted all the investments in the American Jobs Plan will be guided by one principle: Buy American. "American tax dollars are going to be used to buy American products made in America to create American jobs," he said.
The National Council of Farmer Cooperatives welcomed his call to Buy American as the organization has long called for stricter enforcement of "Buy American" provisions in programs administered by USDA such as the National School Lunch and School Breakfast programs.
"The president has spoken forcefully about the need to ensure that American tax dollars are used to buy products made or grown in America to create American jobs and America's farmer co-ops strongly support him in this effort," said Chuck Conner, president and CEO of NCFC. "At the same time, it remains vital that Buy American provisions are enforced throughout the federal government; we heard similar claims of support during the previous administration with minimal follow through or impact."
NCFC said they are pleased to see that the current administration has followed through by naming a Made in America director at the Office of Management and Budget to oversee "Buy American" provisions.
"We hope to see a continued focus on this issue moving forward," Conner concluded. "It remains important for the Administration to work with Congress to ensure that stronger 'Buy American' provisions are codified in law to provide continuity through future administrations."
Addressing immigration
Biden talked about how on day one of his presidency, he kept his commitment and sent a comprehensive immigration bill – the U.S. Citizenship Act of 2021 - to the United States Congress. Under the bill, farm workers would be fast-tracked for naturalization and would be granted greater protections.
He said action is needed for a "pathway to citizenship for farmworkers who put food on our tables."
Related: Biden administration: Labor issues offer pros and cons
"Now, look, if you don't like my plan, let's at least pass what we all agree on," he said. "Look, immigrants have done so much for America during this pandemic and throughout our history. The country supports immigration reform.  We should act.  Let's argue over it, let's debate it, but let's act."
The National Farmers Union expressed its approval of the bill when it was first released in January, saying that it balances the interests of businesses with those of workers, and has continued to promote practical, compassionate immigration policy in the intermediate months.
"We're pleased that President Biden has kept immigration reform among his top priorities," said Larew. "It's very clear that our farm labor system is falling short; it is not providing a steady stream of qualified workers for agricultural employers, nor is it offering necessary protections or a clear future for agricultural workers. Because the U.S. Citizenship Act seeks to meet both parties' needs, it would go a long way towards building the farm labor system we all deserve."
Further division?
Biden opened up in his speech to members of Congress, "Together we passed the American Rescue Plan -- one of the most consequential rescue packages in American history."
But as the Sen. Tim Scott, R-S.C., said in the Republican rebuttal following the speech, "In February, Republicans told President Biden that we would like to continue working together to win the battle. But Democrats wanted to do it alone. They spent almost $2 trillion on a partisan bill that the White House bragged was the most liberal bill in American history."
Scott said, "President Biden has promised you a certain kind of leadership. He promised to unite the country. To lower the temperature. Govern all Americans, no matter how we vote. That was the pitch. You heard it again…. But three months later, the actions of the president and his party further separated us."
As for infrastructure, Scott said it is clearly another issue that should unite both parties. "Another issue that should unite us is infrastructure. Republicans support everything you think about when you think about 'infrastructure.' Roads, bridges, ports, airports, waterways, high-speed broadband—we are all involved! But again, the Democratic Party wants a list of party wishes. They don't even build a bridge … to build a bridge!"
Subscribe to receive top agriculture news
Be informed daily with these free e-newsletters
You May Also Like
---