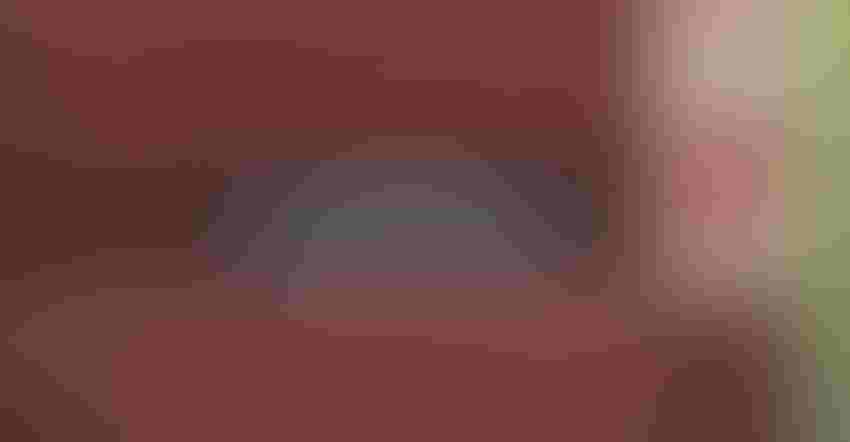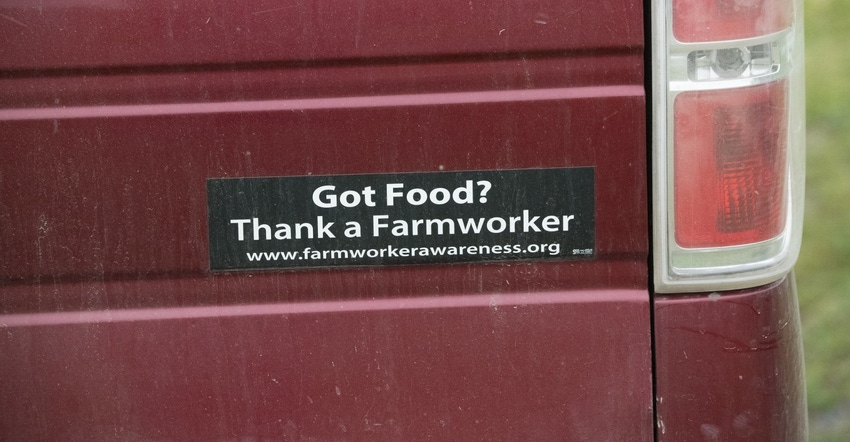 USDA Photo by Lance Cheung
This is a special multi-part series offering what we might see under the incoming President Joe Biden administration. 
Less than a week before he was inaugurated, President Joe Biden announced his $1.9 billion American Rescue Plan to combat the COVID-19 pandemic, build a bridge towards economic recovery, and invest in racial justice. Included in the massive package is an increase in the federal minimum wage to $15/hour which raises concerns to those in the food and agriculture sector. Comprehensive immigration reform is another key policy the new administration looks to unveil in its early days in office, but a successful guest-worker program may be the lynchpin.
On his first day of office, Biden sent an immigration proposal to Congress, the U.S. Citizenship Act of 2021, that establishes an earned path to citizenship for 11 million undocumented immigrants. Immigrant farmworkers, dreamers and individuals with Temporary Protected Status are on an expedited path to citizenship and would immediately receive green cards. After three years, all green card holders who pass additional background checks and demonstrate knowledge of English and U.S. civics can apply to become citizens.
Allison Crittenden, director of congressional relations at the American Farm Bureau Federation, says broader immigration could provide a legislative vehicle for agriculture's workforce issues to be addressed. Worker shortages proliferated in 2020, and the H-2A guest worker program does not allow for year-round workers for the livestock and dairy sectors.
Agriculture needs anywhere from 1.5 -2 million hired workers. At least 50-70% of farm laborers in the country today are unauthorized. Labor costs account for 48% of the variable production costs for fresh fruits and 35% of variable costs for fresh vegetables, according to estimates from the Farm Bureau.
In late action on Jan. 15, the Department of Labor for the Trump Administration finalized a rule modernizing the H-2A visa program. The final rule will streamline the H-2A application process by mandating electronic filing of job orders and applications. Additionally, the final rule will provide additional flexibilities to cut down on unnecessary burdens on the agricultural employers that use the program. These flexibilities include the ability to stagger the entry of workers into the country over a 120-day period and allowing agricultural employers the flexibility to file a single application for different dates of need instead of multiple applications. 
The Trump Administration did what it could via executive action to eliminate some of the bureaucracy that burdened the ability for ag employers to effectively use the H-2A program. "This final rule streamlining and modernizing the H-2A visa process will go a long way in ensuring American farmers have access to a stable and skilled workforce, all while removing unnecessary bureaucratic processes," says Secretary of Agriculture Sonny Perdue at the time of the announcement.
According to former illegal immigrant and filmmaker Laz Ayala, there's one thing no one understands about undocumented workers: most of them don't want to live here permanently.
"America's a great country, but not everyone wants to stay. They just want to work here.  They don't want to leave their homes and families," says Ayala. "They're willing to come out here and give their labor, but they want to go home once it's done. A guest worker program—one that works for the worker as well as the employer—is the key to this never-ending immigration stalemate."
Minimum wage hike
The minimum-wage increase portion of Biden's American Rescue Plan proposal can be done under the special budget tool which requires only a simple majority vote. Biden has signaled that he would like to pass this plan without having to use these special budgetary tools.
MacMillian, agriculture and food practice group leader at Invariant who also served on Secretary of Agriculture Tom Vilsack's staff, says increasing the minimum wage is a core foundational Democrat principle, and the national wage hasn't been increased since 2009 when the Democrats last controlled the White House and both houses of Congress.
She warns the $15 level may not be the right amount, particularly in rural areas, however, a scaling or regional approach with ramping up to that level may be more palatable.
National Restaurant Association Executive Vice President of Public Affairs Sean Kennedy says when it comes to the restaurant and foodservice industry, "the Biden plan may cause more harm than good."
Business conditions in the restaurant industry deteriorated rapidly as 2020 came to a close, according to an analysis of data from the U.S. Census Bureau. After reaching a pandemic-era peak of $55.7 billion in September and down from the $65.4 billion level in February 2020, eating and drinking place sales trended sharply lower during the final three months of the year.
After edging down 0.3% in October, eating and drinking place sales plunged 3.6% in November and 4.5% in December. This confirms that the restaurant industry slipped into a double-dip recession – well before it even came close to recovering from the original downturn last spring, the restaurant association reports.
"The support in the proposal is overshadowed by the possibility that, at a time when restaurants are spending more to keep their doors open, they may also have to balance a dramatic hike in labor costs," Kennedy adds. "As the pandemic has highlighted, the economic realities of each state are very different. A nationwide increase in the minimum wage will create insurmountable costs for many operators in states where restaurant jobs are most needed for recovery. And the elimination of the tipped wage could lead to thousands of skilled hospitality workers seeing cuts in their hourly income. Changes in wage policy should be considered by Congress on a separate track from an economic recovery plan."
Biden describes the plan as a package of emergency measures to meet the nation's immediate economic and health care needs, to be followed in February by a broader relief plan he will unveil in his first appearance before a joint meeting of Congress.
Subscribe to receive top agriculture news
Be informed daily with these free e-newsletters
You May Also Like
---