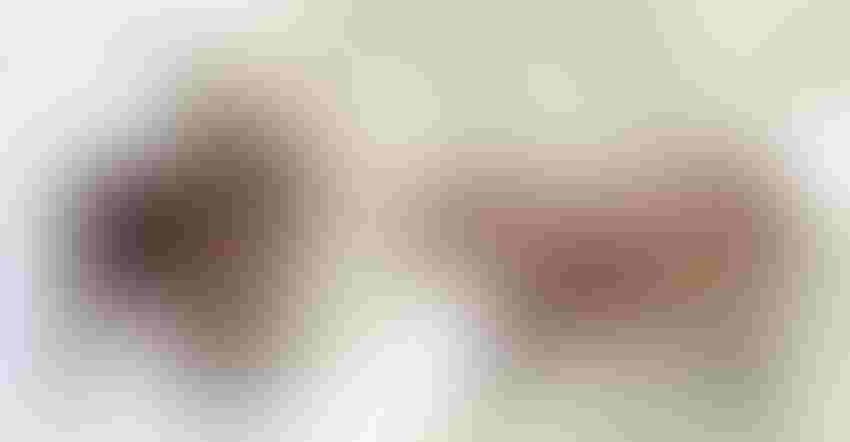 In the wake of the USDA report, markets made some interesting moves bringing December Corn back around $7.00 and November Soybeans up to $15.00 per bushel. Wheat has been all over the place but lands with the highest price for December futures since July 29 at $8.60 per bushel as of this writing.
Many believed the WASDE Report would be bullish. As a result, many chose to do nothing as prices rallied in anticipation of the report at the end of last week. Acting on hunches and guesses could prove to be one of the biggest errors you can make. Second to that could be the act of doing nothing regardless of the outcome of those hunches and guesses.
If you believed the markets would rally yesterday, and they did, did you do anything about it? Did you have targets in place to make sales with the rally? Do you have further targets in place should we continue to rally? Are you utilizing any of the marketing tools we have harped on for years in these blogs to manage risk or to stay in the market after a sale?
I hope the answers to many of these questions are a resounding YES.
Don't forget the downside
Current situations have given us many reasons to think the markets will rally. Between droughts in the U.S. and short crops across the world as well as geopolitical events in Ukraine, one could sit back and wait to hope for better prices. But the truth is, doing so leaves you very vulnerable.
If all you hear are the bullish views, then you miss out on the bearish ones as well.
South America is gearing up to plant the largest number of hectares ever this year and in the years following. Exports are not exactly flying our way despite the supply we have and the world's demand. Additionally, U.S. farmers continue to be the best at what they do, planting and harvesting record crops as often as possible.
What comes up must come down, and unfortunately, we are talking about prices dropping due to increasing supply and not our pant sizes—don't I wish!
So, what are we going to do about it? Nothing. Or at least that's what seems to be the game plan for more than 80% of American farmers.
Stick to a marketing plan
Trying to make the best sale and throwing a dart blindfolded at a target is tricky. We are no longer resting in the years where price only moves 5 cents a week or in a 20-cent range for the whole year. The price movements of the past are now what we see weekly and even daily in some cases.
We have seen black swan after black swan the last few years. This is starting to feel like a normal occurrence to have something go wrong – both at home and abroad every year. But if you are the one personally experiencing the negative effects of these black swans, you are most likely becoming a little uncomfortable.
No one wants to be the farm not producing when markets rally. Wishing and hoping for better days and sales can be a tough pill to swallow. Margins start to get tight. Blood pressure rises. There is a better way!
Suppose you are doing fine. You have been lucky enough to make it through these events mostly unscathed. Perhaps, like a friend of mine, you had inputs paid years in advance through your divorce by your ex-wife and you haven't experienced that price gouging either (no offense meant to suppliers or ex-spouses).
Could you have made better sales? Chances are you could have done so or at least picked up a little more had you been following a plan of some sort.
I understand every marketing advisor mentions a plan and you may be tired of hearing it. But the reason we mention it comes from increasing experience of meeting farmers who don't have a plan. Most are surprised to hear that some farmers don't know their cost of production. It doesn't seem possible, but it is—and it is more common than you think.
Truly, please do something about these prices. They wont last forever. Contact a risk management advisor and create a plan. Specifically, make one that protects your risks and also plans for success regardless of market direction. I don't believe you can afford not to.
Contact Advance Trading at (800) 747-9021 or go to www.advance-trading.com.
Information provided may include opinions of the author and is subject to the following disclosures:
The risk of trading futures and options can be substantial. All information, publications, and material used and distributed by Advance Trading Inc. shall be construed as a solicitation. ATI does not maintain an independent research department as defined in CFTC Regulation 1.71. Information obtained from third-party sources is believed to be reliable, but its accuracy is not guaranteed by Advance Trading Inc. Past performance is not necessarily indicative of future results.
The opinions of the author are not necessarily those of Farm Futures or Farm Progress.
Subscribe to receive top agriculture news
Be informed daily with these free e-newsletters
You May Also Like
---