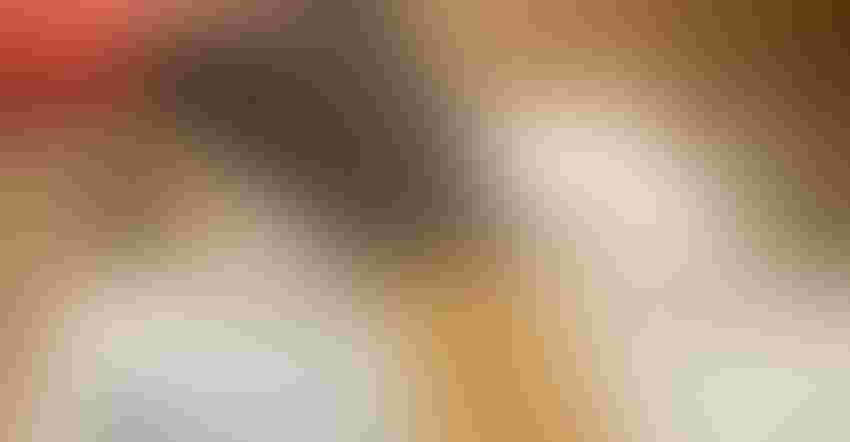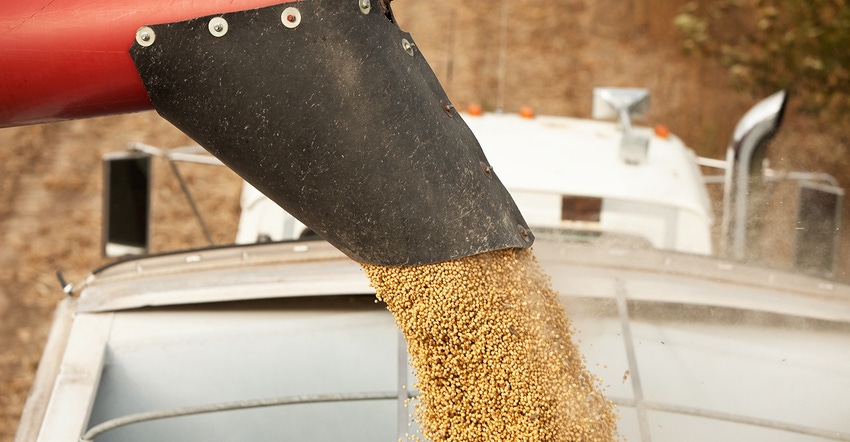 The September World Agricultural Supply and Demand Estimates report from USDA was greeted with varied reactions from traders immediately following its release. Corn yield potential dropped by 2.9 bushels per acre from a month ago, which matched analyst estimates. Soybean yield potential fell even more than the trade was expecting, meantime, moving to a new national average of 50.5 bushels per acre.
Grain prices were mixed immediately following the report.
Corn
USDA's newest outlook for corn noted "lower supplies, smaller feed and residual use, reduced exports and corn used for ethanol, and tighter ending stocks."
Of particular note, corn production estimates tumbled 415 million bushels below August totals to 13.9 billion bushels. That assumes a new national yield forecast of 172.5 million bushels per acre (down 2.9 bpa from last month) across 80.8 million harvested acres (down 1.0 million from last month).
On the demand side, USDA slashed total corn use by 250 million bushels, which includes 100 million fewer bushels for feed and residual use, 100 million fewer exported bushels and 50 million fewer bushels for ethanol production.
All told, supply is falling more rapidly than use, with USDA lowering ending stocks by 169 million bushels to 1.2 billion. The agency upped its season-average farm price by 10 cents, to $6.75 per bushel.
Overseas production is trending higher, as USDA expects increases in China, Ukraine, Canada and Mozambique to more-than-offset reductions in the European Union and Serbia. Global ending stocks declined modestly.
Soybeans
USDA raised its beginning stocks for 2022/23 due to a lower-than-expected amount of exports in 2021/22. Production estimates fell 152 million bushels to 4.4 billion based on lower harvested area and yields. Harvested aces are expected to decline by 600,000 acres to 86.688 million, while average yields took an unexpected 1.4-bpa dip to 50.5 bpa.
Ending stocks remain historically tight, declining another 45 million bushels to just 200 million.
The season-average farm prices for the soy complex held steady from a month ago. That includes soybean prices at $14.35 per bushel, soymeal prices at $390 per short ton and soyoil prices at 69.0 cents per pound.
Overseas oilseed production moved modestly higher, primarily due to increased estimates for Ukrainian sunflower seed and soybean production, as well as higher canola estimates in Australia. Global ending stocks moved slightly lower, primarily because of lower supplies in the United States and China.
Wheat
USDA made no changes to its 2022/23 U.S. wheat outlook for supply and use. The agency did lower its season-average farm price by 25 cents to $9.00 per bushel due to recent trends but does note that this is still a record SAFP if it holds.
Globally, USDA expects higher production in Russia, with a new estimate of 3.344 billion bushels. Ukraine's production potential, on the other hand, also trended higher from a month ago but will end up being significantly lower year-over-year, at around 753.2 million bushels. Both countries are typically among the top wheat exporters in the world.
Global ending stocks for wheat moved modestly higher as the aforementioned increases in Russia and Ukraine more than offset a decline in the European Union, which has faced ample hot, dry weather throughout this summer.
Click here for a closer look at USDA's September WASDE report.



Subscribe to receive top agriculture news
Be informed daily with these free e-newsletters
You May Also Like
---