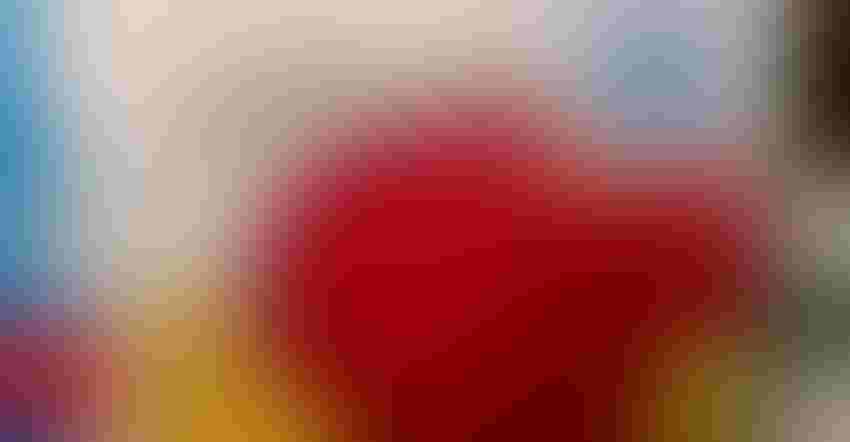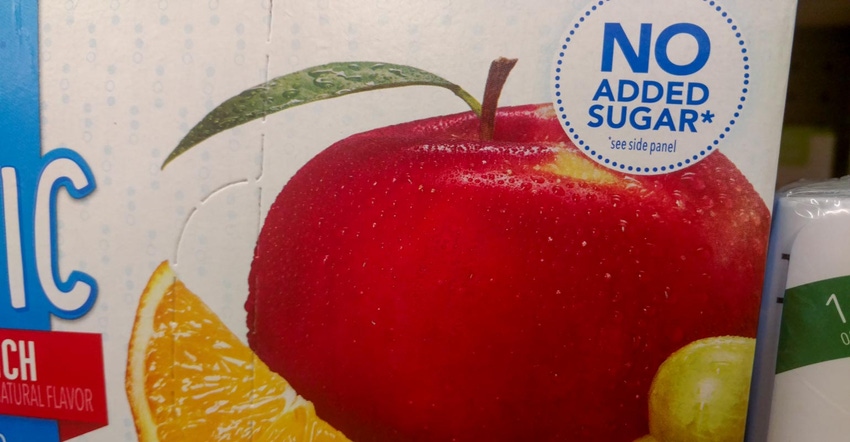 MISLEADING CONSUMERS: "No sugar added" on this package of Jell-O doesn't clearly disclose that non-nutritive sweeteners have been used instead of sugar.
Lon Tonneson
Cattle producers who want mandatory Country of Origin Labeling aren't the only ones who have a beef with food labels.
Sugarbeet growers have their own fight. They want the Food and Drug Administration to level the playing field among sweeteners.
The Sugar Association — which represents sugarbeet and sugar cane growers, processors and refiners — has petitioned the FDA to require food makers to add the word "sweetener" after the chemical name of non-nutritive sweeteners on food ingredient lists.
On the surface, sugar's complaint with food labels doesn't sound as dramatic or controversial as cattle producers' trouble with Country of Origin Labeling and the "Made in the USA" labels that some countries are putting on imported beef. If you're a sugarbeet grower, though, it's a hot topic.
Sugar has gotten beaten up in recent years by claims that too much added sugar in food and beverages is bad for you. Some foods such as ice cream, Jell-O and pudding have the words "no sugar added" splashed across the front of their packages to catch the attention of health-conscious shoppers. But in tiny print on the ingredient list on the back of the package, you'll often find aspartame, saccharin, acesulfame potassium, neotame, sucralose and steviol glycosides listed. All are non-nutritive sweeteners.
Although FDA says non-nutritive sweeteners are safe, there are some problems with the products, according to Harvard Health, a publication of Harvard Medical School.
"One concern is that people who use artificial sweeteners may replace the lost calories through other sources, possibly offsetting weight loss or health benefits," says Dr. David Ludwig, an obesity and weight loss specialist at Boston Children's Hospital. "This can happen because we like to fool ourselves: 'I'm drinking diet soda, so it's okay to have cake.'"
It's also possible that these non-nutritive sweeteners change the way we taste food, Ludwig says.
"Non-nutritive sweeteners are far more potent than table sugar and high-fructose corn syrup," he says. "A miniscule amount produces a sweet taste comparable to that of sugar, without comparable calories. Overstimulation of sugar receptors from frequent use of these hyper-intense sweeteners may limit tolerance for more complex tastes. That means people who routinely use artificial sweeteners may start to find less intensely sweet foods, such as fruit, less appealing, and unsweet foods, such as vegetables, downright unpalatable.
"In other words, use of artificial sweeteners can make you shun healthy, filling, and highly nutritious foods while consuming more artificially flavored foods with less nutritional value."
The Sugar Association is right. FDA ought to require that food makers clearly identify non-nutritive sweeteners. A list with obscure terms or chemical names isn't enough.
Marketers probably won't stop using the phrase "no sugar added" on the front of their packages anytime soon, but at least people who don't consume non-nutritive sweeteners would be able to identify them in the ingredient list.
About the Author(s)
Subscribe to receive top agriculture news
Be informed daily with these free e-newsletters
You May Also Like
---