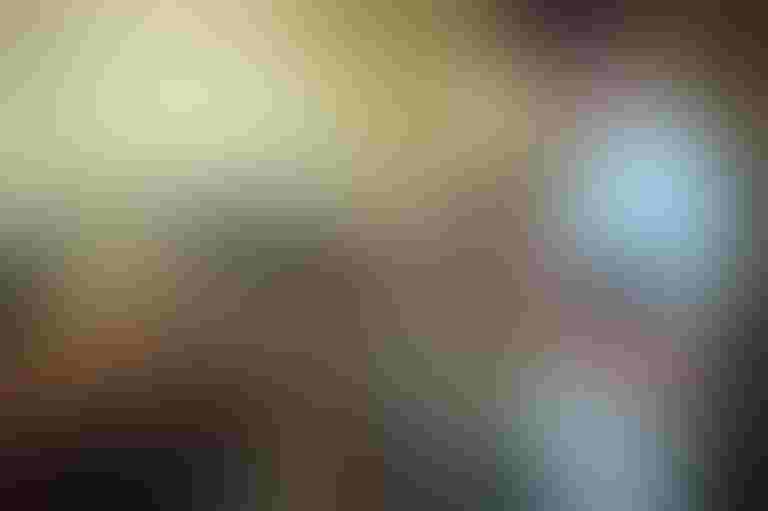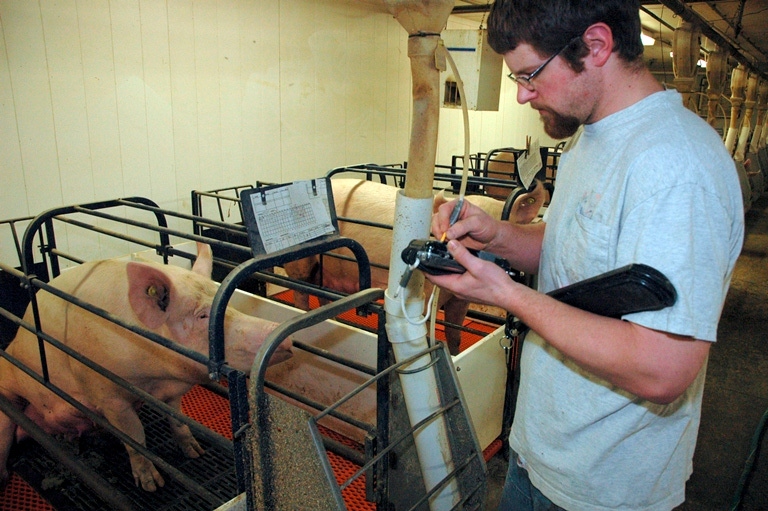 You might be asking yourself: Why would I care about something happening in California if I don't live there?
Unfortunately there are very good reasons, coming your way Jan. 1, 2020.
California's Proposition 12 requires calves raised for veal and breeding sows must not be confined in a way that prevents them from lying down, standing up, fully extending their limbs, and turning around freely. Coming up Jan. 1, 2020, veal calves must - in every state selling to California - have 43 square feet of floor space per calf.
Two years later, on Jan. 1, 2022, all pork operations with breeding sows must have 24 square feet per sow. California's Proposition 12 declares a meat processor cannot sell "whole veal meat" and "whole pork meat" if the calves and sows were not confined by the farmer pursuant to Proposition 12's space requirements.
California is attempting to impose its requirements on the 49 other states "…to prevent animal cruelty by phasing out extreme methods of farm animal confinement, which also threaten the health and safety of California consumers, and increase the risk of foodborne illness and associated negative physical impacts on the State of California."  
A court request to block the law
As I mentioned in an earlier blog, the North American Meat Institute (NAMI) filed numerous affidavits to tell a California court the enormous impact California's Proposition 12 will have on the farmer, consumer, and citizens of California. One declaration is submitted by Dr. Keith E. Belk.  He is head of Department of Animal Sciences at Colorado State University. In his early career Dr. Belk was a buyer of fresh meat for Safeway. His resume should resonate well with the Los Angeles judge who will hear NAMI's request to stop California on November 18, 2019.
California voters and officials believe their housing methods will help the wellbeing of the animal and make more-safe the meat it produces. But Dr. Belk destroys California's case.
"Sow and veal housing systems mostly have been evaluated in the scientific literature for their impact on welfare parameters," he states. "There does not exist a body of scientific research identifying a causal link between sow and veal housing system and food safety. The scientific evidence may, in fact, support improved food safety using existing conventional production systems."
Dr. Belk cites The European Food Safety Authority (EFSA) which looks at the food safety aspects of different sow and veal systems. EFSA has stated "The data presently available do not allow a quantitative microbial food safety risk assessment or a food safety ranking of pig farming systems each of which has different implications for animal welfare."  As Dr. Belk succinctly states "…no credible scientific evidence supports an assertion that changing current confinement standards for veal calves or breeding pigs [sows] to comply with Proposition 12 would diminish the risk of foodborne illness from whole veal or pork meat or otherwise improve food safety."
Another declaration filed in the U.S. District Court in California is by Brian Friesen. His declaration supports NAMI's Motion for an Injunction to stop California's Proposition 12. He claims his farms are one of the largest veal and lamb processors in the U.S. He sells approximately $20 million of veal into the California market annually. His declaration claims his farms have spent over $4 million in converting veal barns to comply with group housing recommendations. Friesen states his contract farmers are Amish and Mennonite. These farmers house their veal calves in a way that permits them to lie down, stand up, fully extend their limbs, and turn around freely. This is all done in a space of 18-20 square feet, not 43.
"As of January 1, 2020, Marcho [his] Farms will be forced to either abandon the California market or comply with Proposition 12 by substantially reducing its calf production in the near term and converting and constructing barns in the longer term," he says.
He goes on to state the impact on his farms: "Marcho Farms would be forced to lay off a portion of its workforce to account for the decreased volume of product through its plant. And it would suffer reputational harm and loss of customer good will in California." 
The opinions of the author are not necessarily those of Farm Futures or Farm Progress. 
Subscribe to receive top agriculture news
Be informed daily with these free e-newsletters
You May Also Like
---