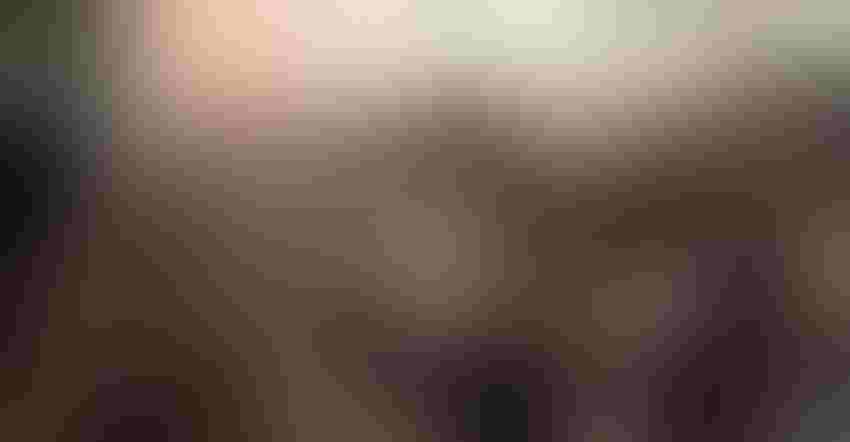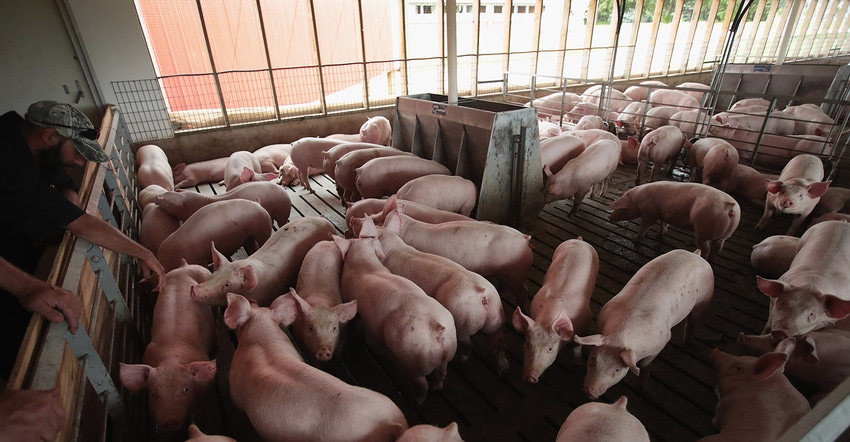 Scott Olson/Getty Images News
On November 18, 2019 at 10 am, attorneys for the North American Meat Institute (NAMI) will move for a preliminary injunction (PI) to stop California's effort to regulate how hogs and veal calf housing is to be regulated in 49 other states.
NAMI argues California's Proposition 12 will force many of the institute's members to incur "substantial expense" or be forced out of the California market of consumers.
The Request for an Injunction is supported by affidavits from the American Veal Association, director of Pork Operations and Procurement at Hormel, a vice president from Tyson Foods, Clemens Food Group, the head of production at JBS, plus several more. These affidavits will be discussed in later blogs.  
This motion and Request for Relief, as explained in an earlier blog is critical for all of agriculture.
Three critical points
NAMI seeks to stop California from regulating other states' agriculture. NAMI's case focuses on three serious points, but one of them is critical in arguing that California's Proposition 12 burdens interstate commerce in pork and veal. Can California pass a proposition requiring agriculture producers in other states comply with California's law and regulations?
NAMI is correct when it says its "…constitutional challenge is likely to prevail, and because its members will suffer severe irreparable harm absent preliminary injunctive relief…"
The Indiana example
NAMI argues California's Proposition 12 attempts to regulate "extraterritorial commerce."  It argues that Indiana, for example, attempted to stop the sale of vaping products in the state unless other states' manufacturers complied with Indiana's regulation regarding design and operation of a production facility. A Federal Appeals Court declared one state cannot "regulate the production facilities and processes of out-of-state manufacturers and thus wholly out-of-state commercial transactions."
This case symbolizes what California is attempting to do to pork and veal producers.
It's unconstitutional
One of the critical arguments NAMI makes reflects a common sense argument all in agriculture will recognize.  "Proposition 12's sales ban violates the Constitution's Commerce Clause because it imposes substantial burdens on interstate commerce that clearly outweigh any valid state interest."
NAMI's Request for Preliminary Injunction states that Proposition 12 is clear. "The sales ban's entire point is to affect interstate commerce."
It is clear California's Proposition 12 has a disproportionate burden on interstate commerce. The memorandum supporting the motion describes how the veal industry has recently spent over $150 million to build "tether-free" housing.  Proposition 12 requires 43 square feet per calf. NAMI argues this is twice the square feet per calf that the European Union standards require.
NAMI argues that California's Proposition 12 imposes interstate burdens that "…are direct, non-speculative, significant in magnitude, and will be felt inside and outside of California."  As a result, all (U.S. and foreign) pork and veal producers would be forced to change the inside of their buildings and how they produce hogs and veal. For example, California's Proposition will require all out-of-state pork production facilities "…to eliminate breeding stalls and gestation crates immediately…"
NAMI believes and argues this requirement alone will make it "virtually impossible" and require a number-of other state producers to exit the California market. 
Potential crop consequences
If California wins this case, it is easy to imagine the state's population could decide to pass a proposition declaring that all corn, soybeans, and other GMO crops harm California citizen health (even without scientific evidence). California could set the standard for how farmers produce crops, as it now attempts to regulate how pork and veal are produced.    
The opinions of the author are not necessarily those of Farm Futures or Farm Progress. 
Subscribe to receive top agriculture news
Be informed daily with these free e-newsletters
You May Also Like
---