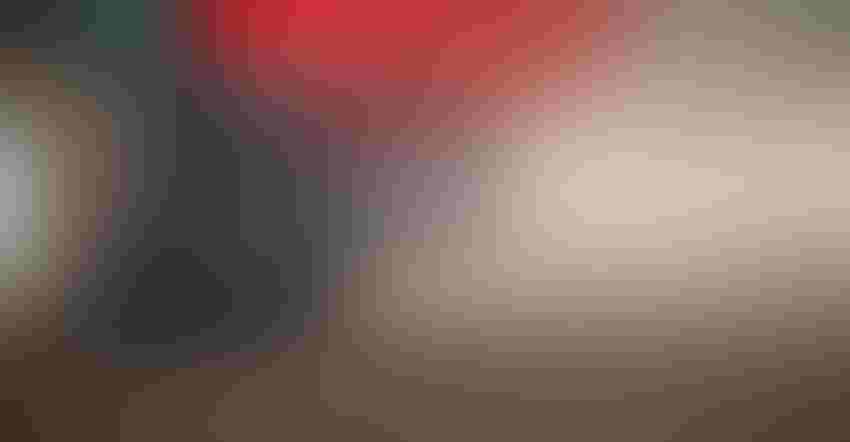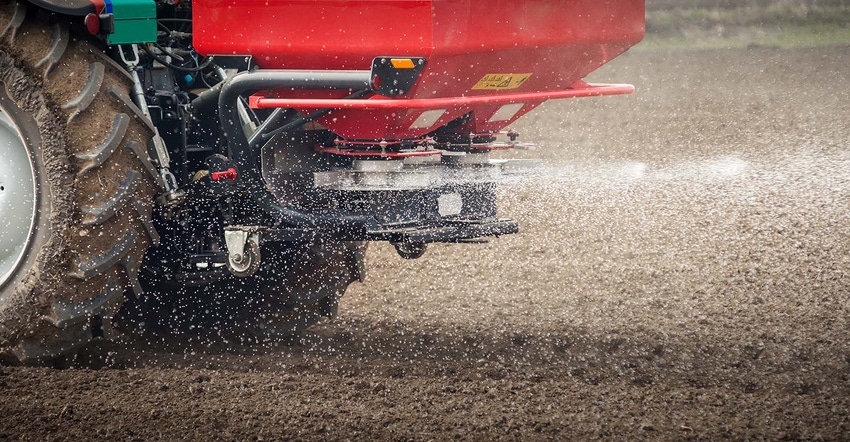 In one of my morning newsletters earlier this week, I did a roundup of all the top headlines influencing the fertilizer market over the past couple weeks. I've added a few more insights since I wrote the original piece to present a broad fertilizer outlook for farmers as the year winds down.
The good news is that prices are coming down from highs recorded earlier this year. But the bad news is that I'm not sure if the price lull will last for very long. Here are the issues driving my theories and some additional analysis from me to explain where I see these markets heading in the new year.
Nutrien braces for limited Russian & Belarusian fertilizer flows
Nutrien, the world's largest fertilizer producer, still expects fallout from reduced fertilizer flows out of Russia and Belarus in the upcoming year, as long as Western banking sanctions remain in effect on Russian officials.
"Russia and Belarus are just enormous producers of fertilizer," Nutrien Ltd. CEO Ken Seitz said in a Bloomberg interview late last week. "There are export challenges in the region. That's certainly going to have a material impact on the markets."
Fertilizer prices have been falling in recent weeks as many farmers hold off on booking purchases for prices to come down and seasonal demand eases. Stockpiles begin to replenish, and prices then trend lower.
But Nutrien expects fertilizer demand – and more specifically, demand for potash – will remain strong and the void left by the certainty of Russian and Belarusian trade flows has yet to be filled. Seitz shared that Nutrien's prepaid fertilizer sales were 15%-20% higher than back in 2020, when prices were at multi-year lows.
Nutrien is banking on farmers who may have extra fertilizer inventory on hand (after a wet start to the 2022 growing season, many rotation and fertilizer plans had to change across the Heartland) will likely run out before the 2023 planting season ends. The company is bracing for extra seasonal demand this spring.
"For 2023, we really don't see any reason why that would change," he said. "As we watch the trade flows now -- especially given where potash prices are at and have been -- those producers are looking for every outlet that they can find and that they've now exhausted those outlets."
Brazilian farmers delay fertilizer purchases for 2nd crop corn
A Reuters report published early last week found that Brazilian corn growers who are preparing for the country's second corn crop, which is planted following soybean harvest in February-March and accounts for the largest volume (75%) of Brazilian corn production in a given year, are not in a rush to scoop up fertilizer supplies.
That marks a stark contrast from the current planting season, prior to which Brazilian government officials scrambled to source adequate fertilizer volumes in the wake of Russia's invasion into Ukraine to ensure supplies for ongoing sowing activities. However, calming global markets and growing stockpiles are driving down global fertilizer prices and Brazilian farmers aren't keen on overpaying for high-priced fertilizer, especially amid high commodity prices.
Data from Agrinvest Commodities, a Brazilian commodities broker, found that only 75% of crop inputs for Brazilian corn growers have been purchased so far, down from the five-year average of 83%.
"Growers have noticed a sharp drop in farm input prices and delayed purchases to try and raise production margins," Agrinvest analyst Jeferson Souza said in a report.
More European production comes back online
Last week, Europe's top phosphate fertilizer plant resumed operations after suspending production in September 2022 due to high energy prices. Lifosa AB in Lithuania, which is owned by Swiss fertilizer magnate EuroChem Group AG, has restarted at a limited capacity in the short run, though strong demand global demand could coax expansion.
Russian fertilizer movement picks up following Black Sea Grains Initiative extension
Also happening last week – the first U.N.-sanctioned Russian fertilizer shipment departed the port of Terneuzen in the Netherlands for Malawi. The Dutch government had ground the cargo after Russia invaded Ukraine last February, when an individual targeted by Western banking sanctions was linked to the shipment.
Under the Black Sea Grains Initiative, which was extended a few weeks ago by Russia and Ukraine, 260,000 metric tonnes of Russian fertilizers currently stranded in European ports due to banking sanctions will be donated to African nations to "prevent catastrophic crop loss in Africa, where it is currently planting season," according to a U.N. spokesperson.
As of the middle of last week, another U.N.-brokered deal to resume Russian ammonia exports through a pipeline system that runs across Ukraine into a Black Sea terminal was in the works. In fact, this deal was believed by many diplomatic officials to be "hugely important, almost more important than grain," according to U.N. aid chief Martin Griffiths.
The pipeline has been shut down since Russia invaded Ukraine in February. Griffiths hoped that an agreement to restart the pipeline would be reached over the past week, though no further information has been published on the matter.
Russian president Vladimir Putin lamented the situation early on Friday (12/9) morning, pointing out that many of Russia's fertilizer cargoes remain trapped in European ports and calling for Western sanctions to be lifted to allow unhindered passage for Russian fertilizers. Turkish President Tayyip Erdogan is expected to talk with Putin and Ukrainian President Volodymyr Zelenskiy over the weekend to discuss options to improve Ukrainian grains shipping and Russian fertilizer export paces.
Russia's stalled fertilizer exports have not only deprived the world of available and affordable input supplies, but it has also led to reduced government income for Russia as the war in Ukraine continues. Planting season is in full swing in the Southern Hemisphere, so unfettered access to Russian fertilizer supplies will be critical to global production prospects in the coming weeks.
China targets 10% pesticide cut
China's farm ministry is trying to cut down chemicals in the food chain and a recent initiative announced late last week could help ease demand pressure on global pesticide supplies.
China's farm ministry is now aiming to reduce pesticide volumes on rice, wheat, and corn crops by 5% over the next three years. Pesticide cuts to fruit, vegetable, and tea production over the next three years are expected to be much higher.
"There is an urgent need to improve the efficiency and scientific use of pesticides and fertilizers when promoting the reduction of chemical pesticides," the ministry of agriculture and rural affairs said on its website.
China's arable lands account for 7% of the world's total. But due to smaller operations and over-farmed lands, fertilizer consumption in China accounts for a third of the global total. China Energy News found that per unit fertilizer use in China is 2.7 times higher than the global average rate.
Mosaic temporarily halts potash production
Florida-based Mosaic announced on Tuesday (12/6) that potash mining at its Colonsay, Saskatchewan mine has been temporarily suspended as demand forecasts have not panned out as expected. The Colonsay mine had been idled for two years before Mosaic reopened it in August 2021 to meet rising global potash demand.
The lower demand rates are likely due to plentiful supplies, as the company noted that its current inventories are plentiful enough to meet current demand. Global potash prices have come down from previous peaks recorded this year as a result. CEO Joc O'Rourke noted that long-term fertilizer demand across the globe remains strong, suggesting that this production contraction is likely to be a short-term decision.
"Colonsay was producing at a rate of 1.3 million tonnes annually, and plans an expansion to raise output to between 1.8 million and 2 million tonnes by late next year," Rod Nickel explained in the Reuters report.
High prices force new inventory strategies for fertilizer importers
One of the world's top fertilizer importers is examining new ways to hedge against future price increases in the fertilizer market. India is reviewing investment bids from companies across the globe to bulk up its crop nutrients storage capacity.
India has signed long-term deals with fertilizer producers to ensure affordable supplies, but the fertilizer price spike following Russia's invasion into Ukraine left the country exposed to more market risks than it deemed palatable.
The country uses approximately 50 million metric tonnes (MMT) annually, 20MMT of which needs to be imported. Plus, India's government subsidizes fertilizers for farmers to ensure production, so affordability is a much higher state priority than in other countries.
This means that India will be a more competitive buyer on the global fertilizer market and any large purchases it makes in the coming weeks and months could cause significant price ripples in the fertilizer space.
Russia's Uralchem pleads for diversifying opportunities
Russian fertilizer oligopoly Uralchem reached out to executives at grain trading giants Viterra (owned by Swiss-based Glencore) and Cargill to purchase grain loading terminals owned by both companies in Russia. Viterra and Cargill have remained in operation in Russia, even as other foreign businesses fled following Russia's invasion in Ukraine and the subsequent economic sanctions levied against Russian businesses.
The letter was sent to officials at both companies in late November 2022 and was signed with the blessing of Russian President Vladimir Putin. Uralchem believes it can purchase grain from customers who have already purchased fertilizers from the company. International grain traders have reported record profits thanks to international trading in the aftermath of Russian's invasion into Ukraine, so it is likely Uralchem would like to bite off another healthy share of profits.
Plus, food companies have been largely exempted from Western banking sanctions levied against Russian officials, oligarchs, and companies. If Uralchem had the grain trading unit in its business lineup, Western diplomats may be more likely to scale back the severity of sanctions against its leaders.
However, both Cargill and Viterra are not planning to abandon its Russian export loading terminals, which are located on the Black Sea.
Analyst comments – what does it mean?
 It's been a busy week, to say the least!
Globally, the news that more European production is coming back online and that Russian fertilizer supplies are beginning to flow more freely are all good signs for lower fertilizer prices in the U.S. China's plan to reduce chemical usage will also free up some global supplies and should add some long-term bearish pressure to input prices.
It is peak planting season in the Southern Hemisphere. There was a lot of concern about fertilizer availability leading up to this point following Russia's invasion of Ukraine last February, though it appears that between proactive planning (especially by Brazil's farm ministers), back-alley fertilizer shipments, and recently released Russian supplies, Southern Hemisphere farmers appear to have enough fertilizer supplies to sustain the 2022/23 growing season.
I was not entirely surprised by Mosaic's plans to halt potash mining in Colonsay. Mine expansion is a massive and lengthy expense for fertilizer companies and there aren't a lot of investors on Wall Street right now who have an appetite to wait very long for an incremental payout. And as financing costs (interest rates) go up, I expect more companies to hesitate to pull the trigger on expansion plans that may have looked favorable even six months ago.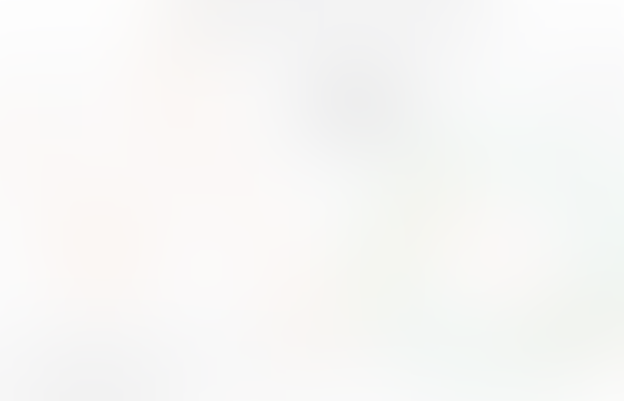 Wholesale fertilizer prices for phosphate and urea have dropped significantly over the past three months as global supplies begin to stockpile. Q4 is a big usage time for the Southern Hemisphere, though not as significant as Q1 and Q2 in the Northern Hemisphere, so these price drops aren't surprising as the world reevaluates fertilizer inventory management strategies in the wake of the past year's market upheaval.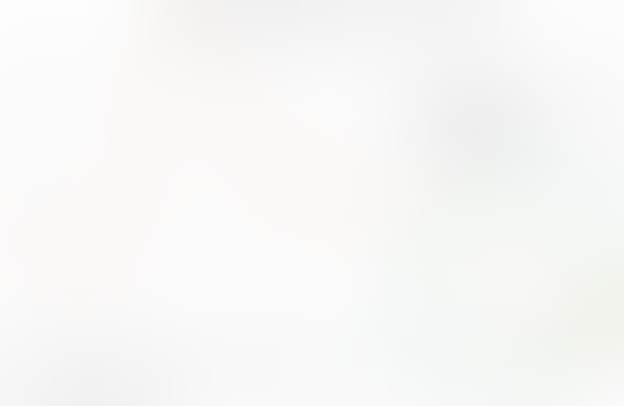 Will these price drops last until spring planting season? Seasonal demand usually drives a price uptick during the spring, so I doubt low prices will last. But provided that Russia continues to play nice(ish) with other global players, I don't expect prices will rise as high this spring as they did last year.
Wholesale UAN prices are my best indicator of that prediction – especially since UAN is likely to be one of the top products used by farmers in the U.S. this spring. But those prices haven't come down as dramatically as UAN and DAP products in recent months, which justifies my hunch.
However, as the diplomatic tension between Russia and the rest of the world remains contentious, there is still a lot of risk at play in the fertilizer markets. That factor, paired with strong demand and tight global supplies, is likely to keep fertilizer prices somewhat responsive to the ongoing Russian-Ukrainian conflict in the coming months.
About the Author(s)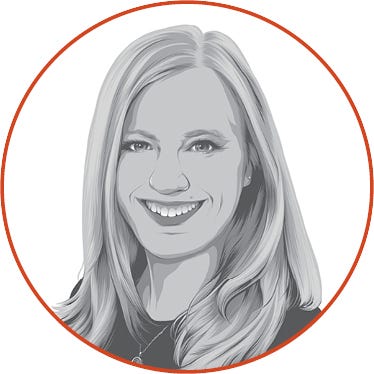 Grain market analyst, Farm Futures
Holland grew up on a dairy farm in northern Illinois. She obtained a B.S. in Finance and Agribusiness from Illinois State University where she was the president of the ISU chapter of the National Agri-Marketing Association. Holland earned an M.S. in Agricultural Economics from Purdue University where her research focused on large farm decision-making and precision crop technology. Before joining Farm Progress, Holland worked in the food manufacturing industry as a financial and operational analyst at Pilgrim's and Leprino Foods. She brings strong knowledge of large agribusiness management to weekly, monthly and daily market reports. In her free time, Holland enjoys competing in triathlons as well as hiking and cooking with her husband, Chris. She resides in the Fort Collins, CO area.
Subscribe to receive top agriculture news
Be informed daily with these free e-newsletters
You May Also Like
---