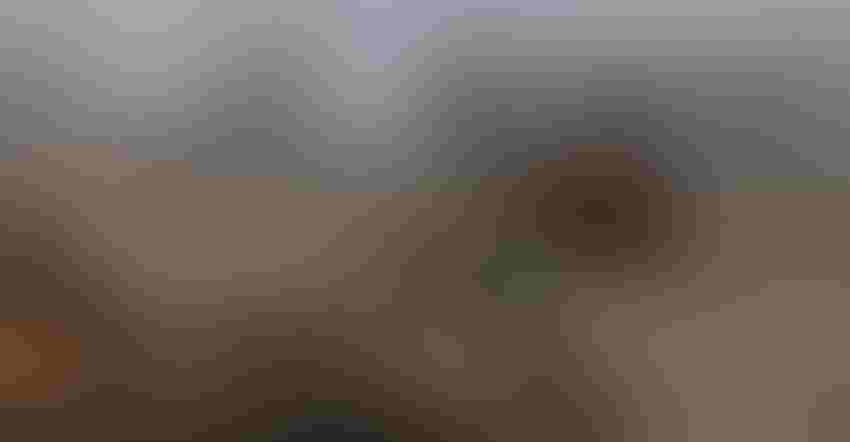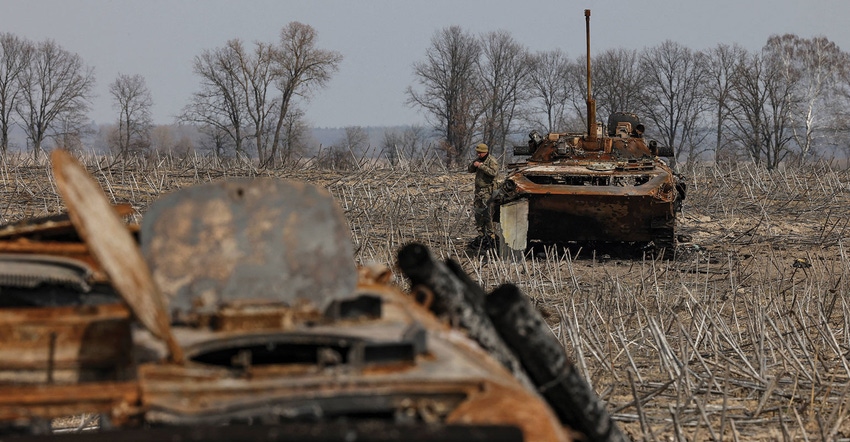 ASSESSING DAMAGE: A Ukrainian soldier checks the wreckage of a burnt Russian tank on the outskirts of Kyiv on March 31.
Ronaldo Schemidt/Getty Images
This is part three of four in the Black swan in the Black Sea series.
With fertilizer supplies for spring planting season mostly secured across the Northern Hemisphere, the war had little impact on farm-level fertilizer prices. In the month following Russia's invasion into Ukraine, an index of biweekly fertilizer and fuel prices in Illinois found only a 0.9% increase in retail NPK and diesel prices.
Spring planting demand triggered larger price gains following that period. But input availability remains a more pressing concern for growers in the Southern Hemisphere, who are already preparing for planting season during the third quarter of 2022 and are heavily dependent upon international fertilizer supplies.

Brazil is the world's largest fertilizer importer, relying on international purchases for 85% of its fertilizer requirements. Its 2023 soybean crop to be planted this fall will need potash supplies by September to ensure trend-line yields.
Before the war, Brazil sourced over half of its potash supplies from Russia. In the weeks following Russia's unprovoked invasion of Ukraine, Brazil negotiated deals with Canadian potash producers to procure supplies for the 2022-23 growing season.
"We can and must strengthen our ties and strengthen long-term partnerships, with a view to ensuring stability and profitability for all links in the production chain," Brazil's minister of agriculture, Tereza Cristina, said of Brazil's new partnership with Canada in late March.
The U.S. is less dependent on Russian and Belarusian potash supplies, with only 11% of the U.S. 2021 potash supplies provided by the two countries. Canada will likely become a larger supplier to U.S. growers.
India will also buy more fertilizer from Canada. Before the war, India had tried to take advantage of discounts on Belarusian potash shipments but halted those efforts after the war's onset amid costly sanctions.
India imports all of its fertilizer, and it typically relies on Russia and Belarus for a third of its fertilizer supplies. While it is possible India will try to broker a deal with the blacklisted countries if the hostilities relent, it is also increasing its fertilizer purchases from Israel, Saudi Arabia and Morocco in the meantime.
Preliminary shipping data in April showed Russian cargo vessels with fertilizer supplies arrived at Brazilian ports, despite international banking restrictions. Reuters expects at least 24 vessels are bringing nearly 678,000 MT of fertilizer from Russia into Brazil through May.
Brazil imports nearly all of its fertilizer from international sources, with Russia being a primary supplier. The trades are likely being made through Russian financial institutions not yet impacted by Western banking sanctions. Brazil's purchases amid sanctions ensure that fall planting season will start off without any delays.
Will global fertilizer supplies increase?
Soaring natural gas prices in the EU amid Russian product shortages led large global fertilizer producer Yara, based in Norway, to idle production at two ammonia fertilizer plants in France and Italy in mid-March.
"Yara is currently reviewing the detailed scope and impact of the sanctions," the company said in a statement. "However, Yara repeats its concern for global food security and calls on government action to protect food supply chains and decrease dependency on Russia."
With sanctions banning Russian fertilizer exports, and China's urea and phosphate production on lockdown through the first half of 2022, global competition for fertilizer supplies will be stiff through the next year.
Fertilizer companies are scaling up production to meet the unprecedented surge in demand, but no one knows yet when those supplies will come on line. Canadian-owned Brazil Potash Corp. will increase production in the Amazon region to meet demand.
Likewise, Nutrien announced in March it would increase potash production. After adding 1 million metric tons of potash output in 2021 in response to the tightening global supplies, it now expects 2022 production to propel the company's potash output 20% higher than 2020 volumes. Nutrien produced 2.7 MMT of potash in 2020 and 3.1 MMT in 2021 — a 15% annual increase.
Nutrien's global potash production is now forecast to rise to 3.2 MMT for this year. The company's output is estimated to "account for more than 70% of global production added" over the past two years, according to a company statement.
Global fertilizer supplies have been constrained over the past year as supplies tightened due to multiple factors, including production imbalances leading into the pandemic, pandemic-fueled production slowdowns, growing global acreage expansion and trade disputes.
Russia's invasion into Ukraine and the subsequent banking restrictions levied against several top Russian fertilizer producers will further constrain the market until either global competitors can expand production or Russia ends its Ukrainian occupation. Either option is likely to take at least months, if not years, to manifest, leaving fertilizer prices elevated.
With farm profits largely secure for the 2022 growing season in the U.S., fertilizer production expansion has thus far been largely left to develop at the will of the invisible hand of the market. Government incentives issued to these fertilizer producers for expansion purposes could be a short-term fix to increasing global fertilizer capacity.
It remains to be seen if political winds will create that option for markets in the Northern Hemisphere before growers make plans for the 2023 planting season. But USDA had some insights in the May 2022 World Agricultural Supply and Demand Estimates report.
Future fertilizer forecasts in the wartime era
USDA officials made a point of sharing in the Secretary of Agriculture briefing following last Thursday's WASDE reports forecasts that limited fertilizer and input access in Ukraine will not dramatically reduce Ukrainian crop yields this year, but the availability issues could still have a negative impact.
It wasn't the first time this year that fertilizer concerns have surfaced in global production forecasts and I'm guessing it won't be the last, either. USDA attaché reports released in the month prior to Thursday's WASDE release cited concerns about corn, soybean, and wheat yield shortfalls due to fertilizer, fuel, and other input availability primarily for Brazilian and Argentine 2022/23 production forecasts.
To be clear, this is a hypothetical concern. We will not see any evidence of yield losses due to reductions in fertilizer applications until later in the growing season. And – at least in the U.S. – those worries are probably not warranted for the 2022/23 crop year because growers largely had adequate access to desired fertilizer supplies.
It is important to remember that USDA's concerns about fertilizer availability in the Southern Hemisphere this year are likely foreshadowing potential yield contractions next year (2023/24) in the Northern Hemisphere. Even with supply chain challenges for the fertilizer market this year, Northern Hemisphere fertilizer supplies were abundant for the current growing season now underway, so this is not yet an immediate concern.
The outlook for the 2023/24 growing season is murkier than 2022/23 in terms of inputs. Crop prices typically fall before input prices do, so global farmers could be forced into a situation where high input costs cause fewer fertilizer applications if crop prices fall. And fewer corn and wheat acres expected to be harvested in 2022/23 could lead fertilizer producers to scale back expansion plans if growers do not use available supplies in the latter half of 2022.
Fertilizer availability is obviously not the most significant issue facing global farmers in May as the market juggles planting delays and shrinking grain supplies. But it is an issue that is going to be relevant for the next couple years, so ensuring crop sales are locked in to cover future soil fertility is currently the safest way for farmers to hedge against these looming issues.
This is part three of four in the Black swan in the Black Sea series. Tomorrow's article (part four) in this series will show how global trade relationships could realign in the Black Sea conflict era. Spoiler alert – it explains how trades in the edible oil market will likely foreshadow future trade alliances.
Read more: 
Black swan in the Black Sea: corn 
Black swan in the Black Sea: wheat 
About the Author(s)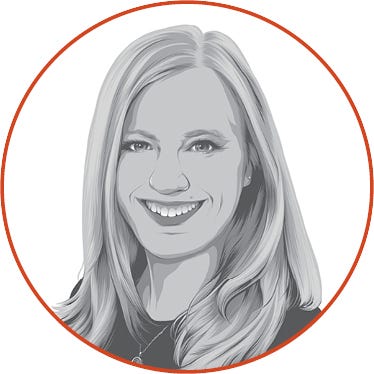 Grain market analyst, Farm Futures
Holland grew up on a dairy farm in northern Illinois. She obtained a B.S. in Finance and Agribusiness from Illinois State University where she was the president of the ISU chapter of the National Agri-Marketing Association. Holland earned an M.S. in Agricultural Economics from Purdue University where her research focused on large farm decision-making and precision crop technology. Before joining Farm Progress, Holland worked in the food manufacturing industry as a financial and operational analyst at Pilgrim's and Leprino Foods. She brings strong knowledge of large agribusiness management to weekly, monthly and daily market reports. In her free time, Holland enjoys competing in triathlons as well as hiking and cooking with her husband, Chris. She resides in the Fort Collins, CO area.
Subscribe to receive top agriculture news
Be informed daily with these free e-newsletters
You May Also Like
---