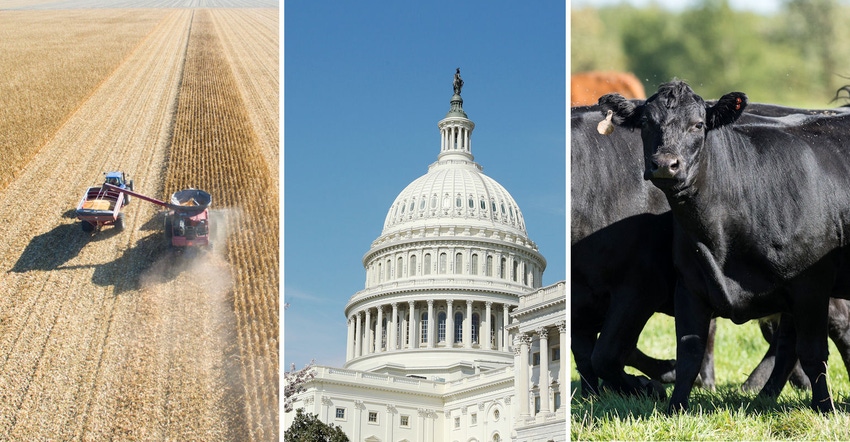 NolanBerg11/flySnow/SteveOehlenschlager/ThinkstockPhotos
Missed some ag news this week? Here are seven ag stories to catch you up.
1. A Farm Futures survey shows greater farmer optimism for 2020, along with renewed support for President Donald Trump. A solid majority of respondents - 80.9% - expect Trump to win re-election in November 2020. – Farm Futures
2. Canada's Competition Bureau has ordered a group of major agriculture companies including Bayer, Corteva, BASF and Cargill, to hand over records and communications in an antitrust probe sparked by allegations some businesses restricted supply to Farm Business Network. - Reuters
3. A Minnesota farmer hopes to raise $150,000 to help other farmers purchase adaptive equipment. Ryan Buck purchased a flatbed-based remote-controlled seat lift from Life Essentials in Wolcott, Ind., that lifts and moves him in and out of his equipment's cab. – The Farmer
4. The National Outstanding Young Farmers were recently recognized. The winners are Brandon and Ashley Bonk of Delaware, Will and Heather Cabe of Georgia, Michael and Mary Beth Jackson of Iowa, and Doug and Maria Bichler of North Dakota. – Missouri Ruralist
5. The data collection and analysis tools developed during the 1990s technology boom are now being applied to agriculture. The TerraSentia is among the smallest of farmbots available today. – The New York Times
6. A Wisconsin dairy farmer invited Joaquin Phoenix to his dairy farm after actor gave a speech at the Oscar's saying, "We feel entitled to artificially inseminate a cow and steal her baby, even though her cries of anguish are unmistakeable." – WISN/ The Guardian
7. Linn County, Iowa, is seeking proposals for someone to operate a farm in an agri-community. It is expected the farm would provide community engagement opportunities, including field trips, workshops, cooking classes or volunteer days. – Cedar Falls Gazette
And your bonus.
Did you remember your Valentine today? UPS plans to move more than 88 million flowers through its American facilities for Valentine's Day. – Wave3 News
Subscribe to receive top agriculture news
Be informed daily with these free e-newsletters
You May Also Like
---