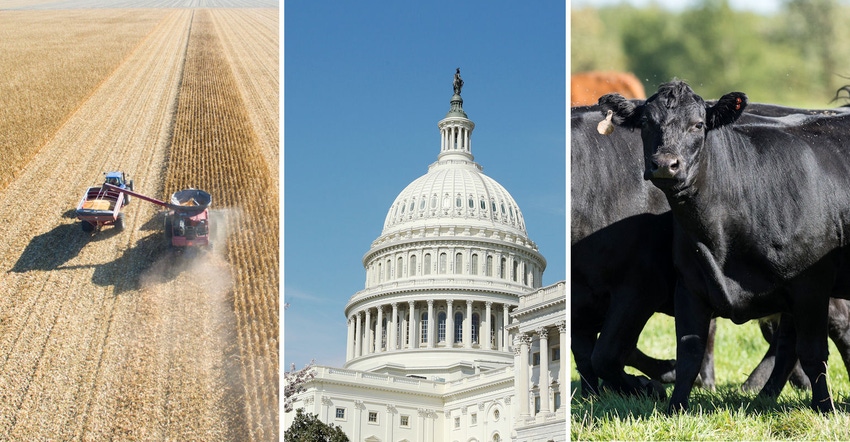 NolanBerg11/flySnow/SteveOehlenschlager/ThinkstockPhotos
Need a quick catchup on the news? Here are seven agricultural stories you might have missed this week.
1. Most Chinese hog farms are choosing not to repopulate herds as African swine fever continues to spread across the country. Outbreaks were confirmed Sunday on six farms in Hainan, the island province in the far south. On Friday, outbreaks were confirmed at two farms. The virus has spread across the country since it was first reported in August 2018, with more than a million hogs culled. – Farm Futures
2. The impact of climate change on agriculture is playing a major role in migration from Central America to the United States. El Salvador, Guatemala and Honduras all straddle the ecologically fragile "dry corridor" that has been hit alternately by droughts and drenching precipitation over the past few years. – Forbes
3. The average value of North Dakota cropland increased nearly 2% in 2018, according to a January survey commissioned by North Dakota Department of Trust Lands. Cropland values per acre were strongest in the east-central region and the northwestern region. – Dakota Farmer
4. USDA's National Agricultural Statistics Service will not collect data on the volume of harvested grain lost to flooding in March. However, the figures in USDA's quarterly stocks report for June will reflect losses due to flooding.  – Reuters
5. Dr. Bruno Basso, a Michigan State University professor of ecosystems science, led a study to determine how much small-scale yield variability there is across the United States Corn Belt. The study is the first to quantify nitrogen losses from the low-producing areas of individual fields. – Michigan Farmer
6. Dairy goat herds grew faster than any other major livestock group over the past decade, according to the Census of Agriculture. The greatest increases came in Wisconsin, Iowa and Texas. Also, check out the podcast from NPR. – The Washington Post
7. A leak from two separate two-ton tanks of anhydrous ammonia sent 37 people to the hospital Thursday in a northern Chicago suburb. Schools were canceled and people were told to stay inside as emergency crews worked at the scene. - Time
And your bonus.
Robert Hibbard delights in sharing his 1877 barn and wood-stave silo with visitors. He and his wife, Shirley, bought the property in 1968. Now 89, Robert is mostly retired now after working for the Grand Trunk Railroad for 42 years. – Michigan Farmer
Subscribe to receive top agriculture news
Be informed daily with these free e-newsletters
You May Also Like
---