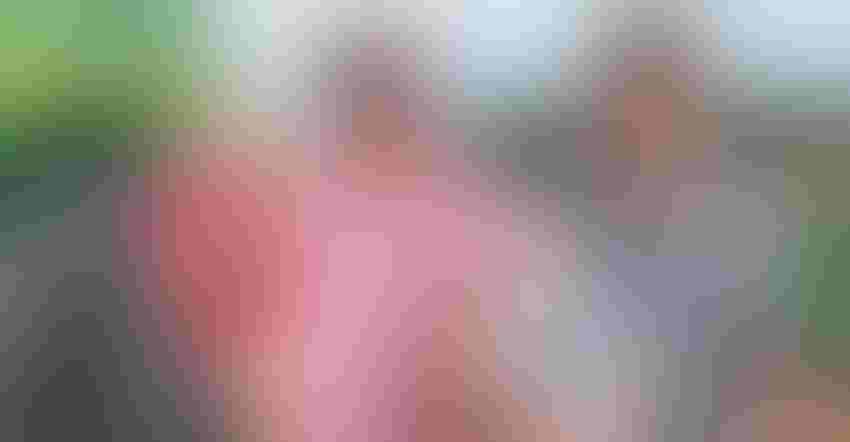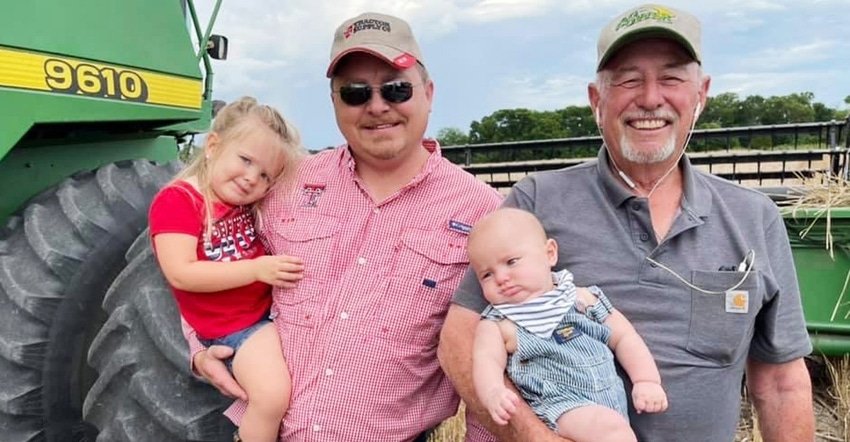 Lavon, Texas, farmer Ben Scholz, celebrates a decent wheat harvest with son-in-law Steven Kalmus, granddaughter, Caroline, and grandson Sawyer. The area's dryland soft red winter wheat yields ranged from 50- to 70 bushels.
Ben Scholz
Wheat yields vary widely across Texas as farmers harvest the last few fields of a crop that suffered under a months-long drought.
Northeast Texas was the one outlier with yields off a bit from normal but still decent. In the Texas Panhandle, yields are significantly below average.
"We've seen a lot of failed dryland acres," says Texas A&M AgriLife Extension Agronomist Jourdan Bell, Amarillo. "Some producers combined dryland wheat with 8 to 10 bushels per acre yields, but most dryland wheat was failed. Irrigated wheat made up to 60 bushels, which is below average."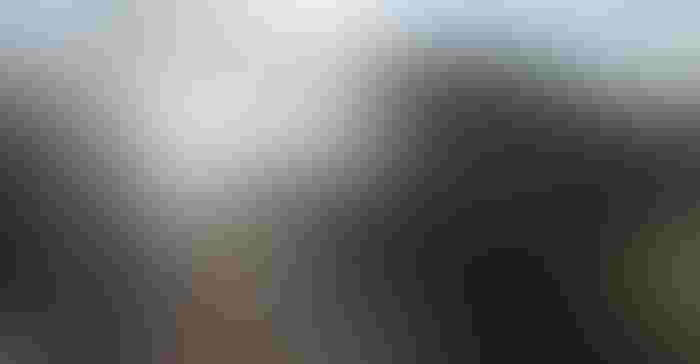 Wheat harvest 22- Loading the truck on Ben Scholz's farm. (Photo by Ben Scholz)
"Wheat prices have been strong, but I hope yields were enough to cover input costs, which were high. Those irrigated yields were not where producers hoped considering the amount of irrigation applied. Because of energy costs, even the cost of irrigation is higher. While irrigation helps mitigate stress, the cost will impact the profitability of the wheat crop."
She says wheat is "a crop that can surprise you, either good or bad. In a horrible year, we can make a decent crop or in a decent year with stress at the wrong time, we can get a bad crop."
Some areas received rain in early May as the crop was moving into flowering, but with continued environmental stress and no soil moisture, grain fill was very poor on most of those fields. As a result, yields are not where farmers hoped they would be.
"We are still combining (as of June 27)," Bell says. "Quite a few wheat fields were hailed out late. It's always hard to lose a crop at the end of a season, after all the inputs and labor have gone into it."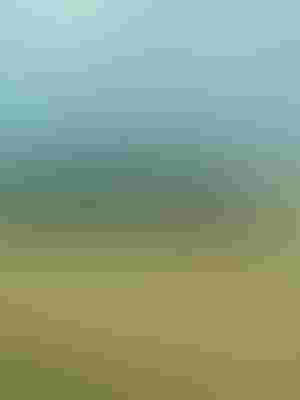 Wheat harvest on Ben Scholz's farm. He says harvest went well with no excessive moisture. (Photo by Ben Scholz)
High Plains farmers were also planting a lot of grain sorghum in late June, she says. "With ongoing drought and heat, we are seeing short corn, especially Southwest of Amarillo, which is an indication of early season stress. Most of the corn is from V5-V12, which is a critical ear formation period. Stress during this period will result in short ears, so we are concerned about early season stress and impact on yield.
"Temperatures this week have been pretty mild, in the mid-90s. Of course, the long-term forecast calls for the drought to build through summer. We've seen improvement, but conditions are still stressful. In early May, many were fearful of another 2011. Since then, we've had some rain, but precipitation is still below average."
NE Texas
Ben Scholz farms in the northeast corner of Texas, near Lavon, where conditions were better. 
"Overall, wheat harvest went well," Scholz says. "We had no excessive moisture during harvest."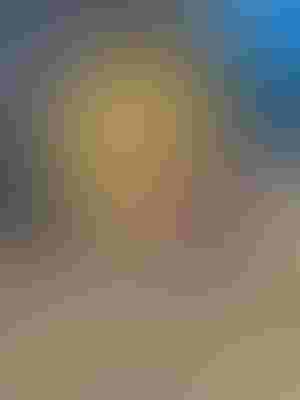 A little wheat harvest help from Caroline Scholz, granddaughter of Ben Scholz. Overall quality for soft red winter wheat was good, Scholz says. (Photo by Ben Scholz)
He says yields across the area were as high as in the 70 bushels per acre range. Most probably came in at the 50- to 60-bushel range. These are dryland mostly soft red winter wheat yields.
See, Karl Stutzman: 2022 PEA winner
"Test weight was a little light, in the mid to upper 50s, which I believe occurred due to rain just prior to harvest," Scholz says."
Quality for the soft red winter wheat was good overall. "Some said the protein was higher than normal, but this class of wheat isn't sold on protein and is not important for cookies, crackers and pizza dough." 
Scholz says Hessian fly problems were worse than usual. "We had an unexpected infestation of Hessian fly in some spot fields, mine included."
He says the usual delayed planting date, after October 15 in his region, and planting proven resistant/tolerant varieties didn't seem to matter. "I had one 75-acre field infected, but across a waterway I found no damage. Infected field damage varied from yields cut in half to more than half." 
Central Texas
In central Texas, yields have been "extremely variable," says Ken Davis, who farms in Hill, Johnson, and Ellis counties. "Yields range from the 20s to occasionally 70 bushels per acre. We probably had as much in the 60s to 70s as in the 20s. Most fell in the 35 to 45 range."
Davis says harvest was fast and test weight was light. "Most of what I saw was 58 or 59. Wheat that was taken care of better and caught timely showers was better than expected."
He says wheat taken to grain after grazing "was hurt pretty bad, much more than we normally see. We pulled cattle off and fertilized it, but we did not get a rain on it until too late."
Far-ranging drought
Davis says drought persisted across the region through most of the winter. "We see kind of a line 30 miles west of here where drought has been terrible.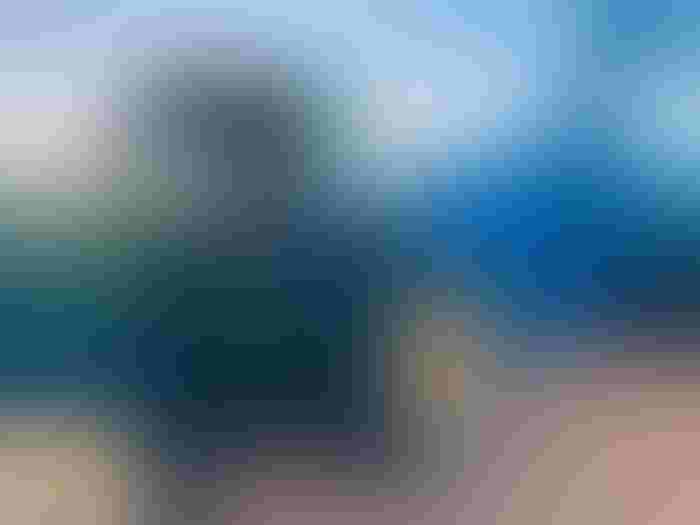 Ronnie McClendon and his daughter-in-law Ashley McClendon help Ben Scholz with wheat harvest. (Photo by Shelley E. Huguley)
"Texas wheat, west of us and up I-35 is pretty bad, all the way up to Wichita Falls and Vernon. "Conditions in the Rolling Plains have been terrible. Areas north of I-20, north of Dallas and Fort Worth, and into Oklahoma did not get much rain until late." He says Oklahoma harvest was delayed by May rainfall.
Davis says Hessian fly was also a problem in his area. "Infestation was pretty bad on certain varieties, especially some hard red winter wheat varieties."
Seed shortage expected
He says farmers may not have the option this fall of choosing varieties that have resistance or tolerance to Hessian fly. "Farmers are slow to change varieties, anyway," he says. "But this year, we will plant the seed we can get. Seed availability could be an issue."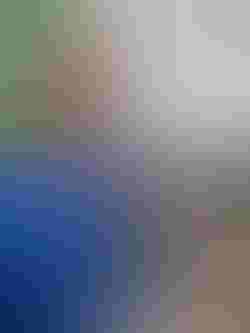 Ben Scholz's daughter, Shelly Kalmus and her son Sawyer,  enjoying wheat harvest. (Photo by Ben Scholz)
Drought has also hit Davis' corn crop. "We planted corn on time, got it up and then the water shut off. We had too much rain last year and this year not enough."
Oklahoma
Recent rains could slow harvest of about 5% of the Oklahoma wheat left in the field.
"We are about complete with harvest," says Amanda  De Oliveira Silva, Oklahoma State Extension small grains specialist. "As of yesterday (June 28), the Oklahoma Wheat Commission estimated harvested was 95% complete. Recent rains may slow down harvest in Panhandle, northwest, and north-central Oklahoma."
De Oliveira Silva says test weight and protein have been favorable. "Yield varies a lot, anywhere from 10 bushels per acre to 65 bushels per acre. Some fields were abandoned due to severe drought.
"We also had some issues with pre-harvest sprout damage in areas that received heavy rains after the crop was mature. However, the issue doesn't seem to be severe or widespread. We are seeing differences among varieties in sprout damage, but again it is not severe in the state." 
About the Author(s)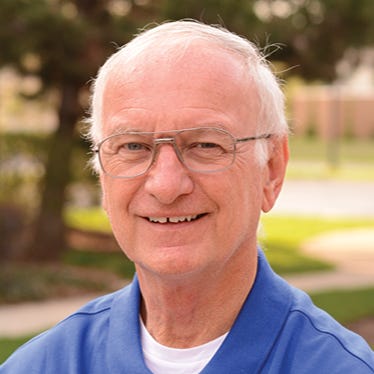 Ron Smith has spent more than 30 years covering Sunbelt agriculture. Ron began his career in agricultural journalism as an Experiment Station and Extension editor at Clemson University, where he earned a Masters Degree in English in 1975. He served as associate editor for Southeast Farm Press from 1978 through 1989. In 1990, Smith helped launch Southern Turf Management Magazine and served as editor. He also helped launch two other regional Turf and Landscape publications and launched and edited Florida Grove and Vegetable Management for the Farm Press Group. Within two years of launch, the turf magazines were well-respected, award-winning publications. Ron has received numerous awards for writing and photography in both agriculture and landscape journalism. He is past president of The Turf and Ornamental Communicators Association and was chosen as the first media representative to the University of Georgia College of Agriculture Advisory Board. He was named Communicator of the Year for the Metropolitan Atlanta Agricultural Communicators Association. Smith also worked in public relations, specializing in media relations for agricultural companies. Ron lives with his wife Pat in Denton, Texas. They have two grown children, Stacey and Nick, and two grandsons, Aaron and Hunter.
Subscribe to receive top agriculture news
Be informed daily with these free e-newsletters
You May Also Like
---