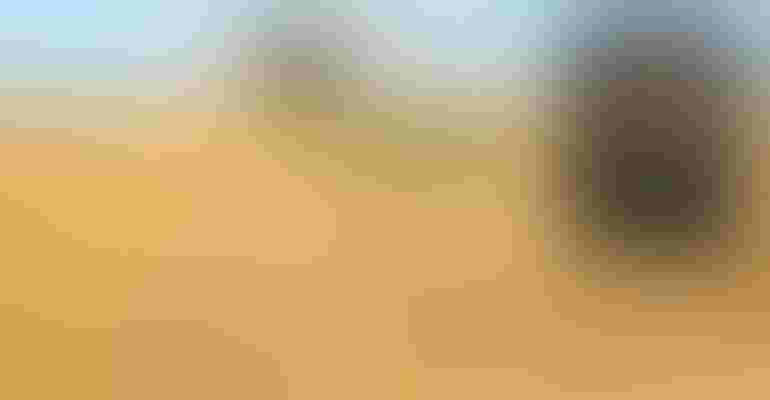 When I started this job (Oklahoma Cooperative Extension Service, Crop Marketing Specialist) in August 1982, wheat farmers told me that things would be good if we could only have $5 wheat again. Nowadays, $10 wheat may be the new battle cry. 
I was raised on a grain (soybeans and grain sorghum) and dairy farm in northeast Oklahoma and didn't know much about wheat. In 1972, I was working for Farmers Home Administration, USDA, in Perry, Okla. The June/July 1972 wheat price in Noble County that summer was $1.40. In October 1972, a farmer came in to make a loan payment and was exuberant that he had sold his wheat for $2.05.  
Between June 1949 and November 1972, the Oklahoma monthly average wheat price was $1.78 (Figure 1). The lowest monthly average price was $1.12 (August 1969), and the highest monthly average price was $2.33 (December 1951).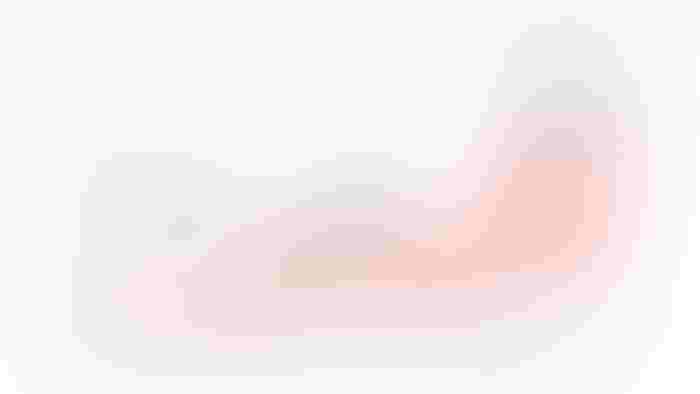 Going back to August 1928, the wheat price (Oklahoma monthly average) declined below $1 and didn't go back above $1 until September 1942. I'd bet that the wheat farmers' battle cry then was, "If we could only have $1 wheat again." 
Wheat prices broke the $2 level in February 1947. Prices stayed in the $2 to $2.50 range until June 1958 when prices dipped to $1.64. After June 1958, farmers didn't see $2 wheat again until August 1972. "If we could only have $2 wheat." 
In 1972, Russia bought U.S. wheat for the first time and that changed the marketing system. The Russian grain deal resulted in $2.50 wheat.  
In 1973, China bought U.S. wheat. The average July 1973 wheat price was $2.50. One month later (August 1973), the wheat price was $4.40. By January 1974, the price broke $5 ($5.35). Prices peaked in February 1974 at $5.58.  
The March 1974 price was $4.78, and the battle cry became "If we could only see $5 wheat again." Nearly 20 years later, in January 1996. wheat prices reached $5 again.  
Russia's and China's entry into the U.S. wheat market caused an upward shift in wheat prices. The average wheat price for the period February 1949 through February 1974 was $1.87. 
The average price increased to $3.29 for the period March 1974 through January 1996 with a low price of $1.99 and a high price of $4.98.  
This higher level of prices, which was the result of an increase in export demand, would continue through May 2007. The average price from March 1974 through May 2007 was $3.32. The lowest price was $1.99 and the highest was $6.10. 
The price impact of the ethanol mandate started in earnest in June 2007 and created another upward shift in prices. The average price of wheat increased from $3.32 during the period April 1974 through May 2007 and then to $5.96 for the June 2007 through August 2023 time frame.  
With higher prices came increased price volatility. The lowest price during the period June 2007 through August 2023 was $2.97 (October 2016) and the highest price was $11.00 (May 2022).  
Wheat prices have only been above $10 twice: once in March 2008 ($10.60) and May 2022 ($11). Both times the price lasted only one month, and in both instances, there was little wheat to sell.  
The high price in 2008 was caused by the ethanol price impact and drought. In 2022, the Russia/Ukraine war caused wheat prices to rise to $11. Both cases were an anomaly.  
Now, $10 wheat is our battle cry and $10 wheat will happen again. We just don't know how long we must wait. 
Subscribe to receive top agriculture news
Be informed daily with these free e-newsletters
You May Also Like
---