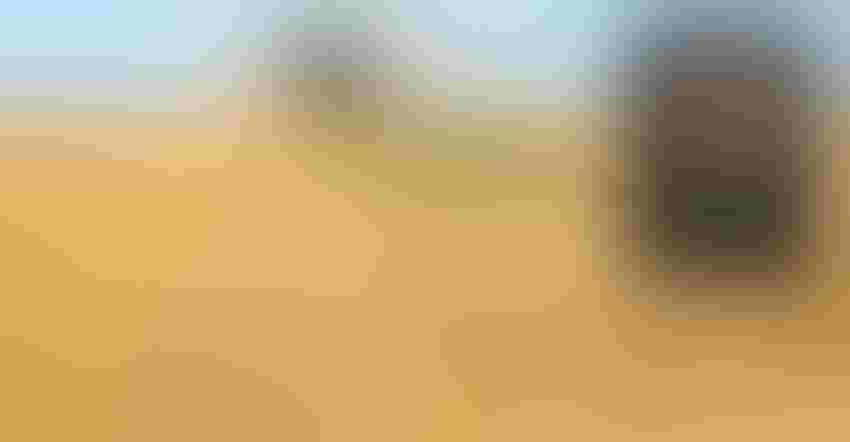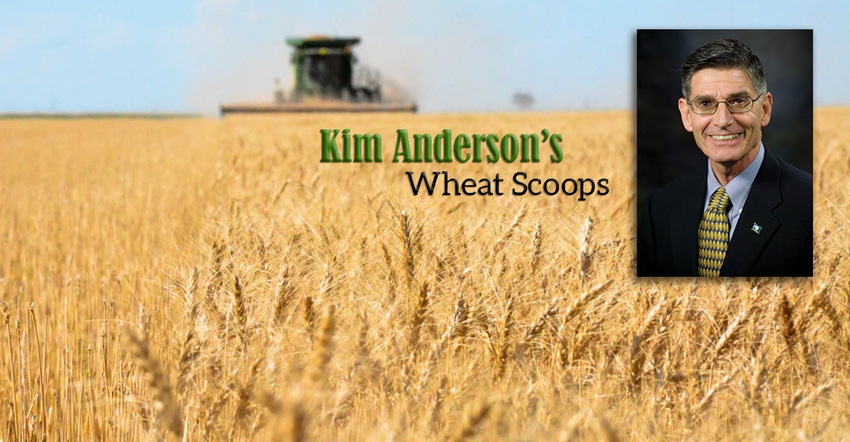 Since mid-January, Medford, Oklahoma 2020 harvest forward contract wheat prices have declined from $4.77 to $4.21. Perryton, Texas wheat forward contract prices have declined from $4.77 to $4.09. Perryton corn prices have declined from $4.15 to $3.83. Between now and the wheat harvest, and especially the corn harvest, prices have plenty of time to recover.
In the USDA February Agricultural Outlook Forum report, 2020 U.S. wheat production was projected to decline from 2019's 1.92 billion bushels to 1.84 billion bushels. Wheat ending stocks were projected to decline from the 2019/20 wheat marketing year's projected 940 million bushels to 777 million bushels for the 2020/21 wheat marketing year.
The Outlook Forum's 2020/21 marketing year projected wheat price was $4.90 compared to a projected 2019/20 marketing year price of $4.55. The average annual wheat prices in Oklahoma and Texas tend to average about 15 cents less than the average U.S. wheat price, which implies a projected 2020/21 Oklahoma/Texas average annual wheat price of $4.75.
The USDA did not release projections for world wheat production and ending stocks. However, the IGC (International Grains Council) projected a record 28.3-billion-bushel 2020/21 world wheat crop. The 2019/20 world wheat production was a record 28.1 billion bushels.
World wheat production of 28.3 billion bushels for 2020/21 may be underestimated. Black Sea wheat producers' 2020 wheat production is projected to increase by 150 million bushels.
Australia might be recovering from a three-year (2017 through 2019) drought. Prior to the drought, Australia's five-year average (2012 through 2016) wheat production was 926 million bushels per year.
During the drought years, 2017 through 2019, Australia's average annual wheat production was 660 million bushels, and 2019/20 wheat production was 558 million bushels.
Reports indicate that Australian wheat farmers are buying enough wheat seed to plant "fence row to fence row." If Australia's 2020 wheat production matches the 2012 through 2016 average annual production (926 million bushels), Australia's 2020/21 wheat production alone could increase world wheat production by 368 million bushels compared to 2019/20.
Increased Black Sea and Australian wheat production minus a decline in U.S. wheat production implies a 438-million-bushel projected increase in 2020/21 world wheat production. The point is that 2020/21 world wheat production could be 28.5 billion bushels, and world wheat stocks would increase.
There is little hope that higher corn prices will support higher wheat prices. In the 2020 Agricultural Outlook Forum, U.S. corn production for 2020 was projected to be 15.5 billion bushels compared to 13.7 billion bushels in 2019. The corn production record was set in 2017 at 14.6 billion bushels. Corn marketing year ending stocks are projected to increase from 1.9 billion bushels in 2019/20 to 2.6 billion bushels in 2020/2021.
The 2020/21 average annual corn price is projected to be $3.60 compared to the 2019/20 projected price of $3.85.
One last piece of price outlook information is USDA's 10-year (2020 through 2029) average annual wheat price projections (USDA Long-term Projections, February 2020). Average annual wheat prices are projected to start at $4.90 in 2020/21 and increase to $5.15 by 2029/30.
So what do we have? Oklahoma/Texas harvest forward contract prices for 2020 have declined from $4.77 to $4.21. The USDA projects Oklahoma/Texas prices to average $4.75 during the 2020/21 wheat marketing year.
Oklahoma/Texas wheat prices tend to be highest during the June through August time period. The implication is that if Oklahoma and Texas wheat is 60 pounds plus test weight and has 12.4 percent protein or higher, wheat prices should be $4.75 or higher at harvest.
Wheat prices still have plenty of time to recover.
Subscribe to receive top agriculture news
Be informed daily with these free e-newsletters
You May Also Like
---