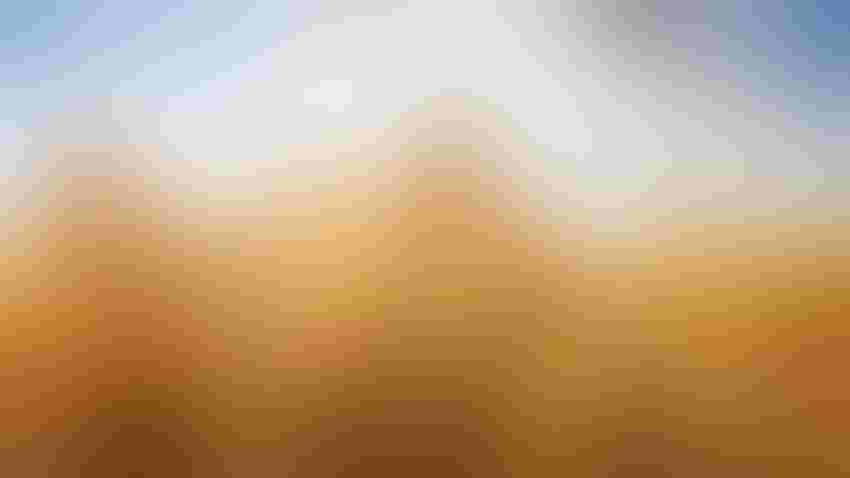 WINNERS: The National Wheat Yield Contest winners came from 28 states, but some Northern growers still made their way to the top.
ithinksky/Getty Images
Winners of the 2023 National Wheat Yield Contest hailed from 28 states. With 24 national winners and 83 state winners, growers from across the country showed resiliency and excellence in their wheat crops. Even during times of drought, the contest winners shared a 127-bushel-per-acre average.
The yield contest helps illustrate the importance of variety selection and input management in wheat to achieve outstanding performance, while demonstrating the innovative agronomics and productivity of wheat growers across the country.
"It is exciting to see the potential when the genetics, management, and environment are all aligned in the wheat grower's favor," says Bernard Peterson, chairman of the National Wheat Foundation and a Kentucky farmer.
While winners hailed from across the nation, Dakota farmers still made their way to the top. Brad Disrud of Rolla, N.D., won in the category Bin Buster in Spring Wheat – Dryland with 129.98 bushels per acre, planting WestBred WB9590.
Three of the four Bin Buster awards were growers who planted WestBred varieties. "Our goal at WestBred Wheat is to bring growers wheat genetics that consistently allow them to seize the season," says Jeff Koscelny, cereals account management lead at Bayer.
Growers who take home national titles are honored with a trip to Commodity Classic in February.
Dakotas' state winners
State winners from North and South Dakota, along with their winning yield in bushels per acre, are:  
Winter wheat, dryland
1st. Thomas Bjerke, Page, N.D., 109.78 bushels

2nd. Richard McDonald, Inkster, N.D., 104.95 bushels
Spring wheat, dryland
1st. Robert Holtzwarth, Hazel, S.D., 103.57 bushels

1st. Brad Disrud, Rolla, N.D., 129.98 bushels

2nd. Lance Olson, Mott, N.D., 122.09 bushels

3rd. Austin Kautzman, Mott, N.D., 119.94 bushels
Spring wheat, irrigated
1st. Jeff Bieber, Fairview, Mont., 109.33 bushels
The National Wheat Foundation contributed to this article.
Subscribe to receive top agriculture news
Be informed daily with these free e-newsletters
You May Also Like
---