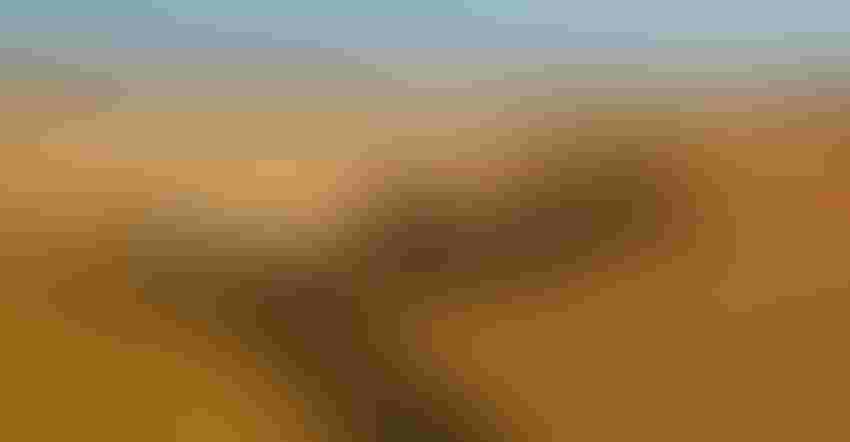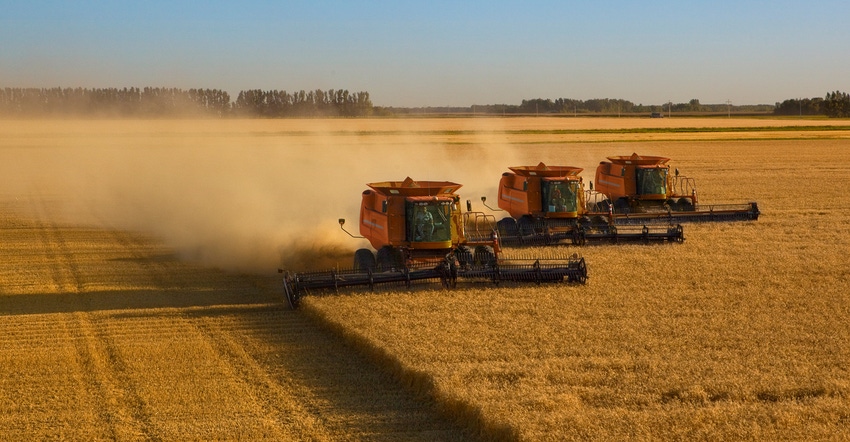 OPTIONS: Three new varieties from Syngenta — AP Longjack, AP Bigfoot and AP Solid — will give producers across the country more options.
Andy Sacks/Getty Images
Three new wheat varieties from AgriPro are set to give growers new options when it comes to planting the best wheat variety for their region. AP Bigfoot, AP Solid, and AP Longjack will benefit growers from the Texas Panhandle to the Plains of North Dakota.
"All three of these varieties performed exceptionally well across Syngenta AgriPro's testing areas for wheat," says Josh Coltrain, AgriPro winter wheat technical lead from Kansas.
AP Bigfoot. Tested and targeted for producers in the Plains, including Colorado, Kansas, Oklahoma, Nebraska and South Dakota, this variety is one of the top choices for protecting against wheat streak mosaic virus.
"This variety has a very high yield potential from growers in South Dakota all the way through Texas," Coltrain says. "It performs well in low pH and dryland conditions, and has been tested in both irrigated and dryland as well."
This variety showed best results on dryland, and is a good choice for drier regions. "It's also going to be one of the earliest-maturing options, especially in the South Dakota area," he says. "For growers who are looking for that early maturity, we've seen it going about three to five days earlier than other varieties."
AP Longjack. Syngenta's best variety for producers looking for awnless wheat, AP Longjack is another high-yielding variety with good stem strength.
"It's for those producers who prefer that wheat without the beard to feed their animals," he says.
AP Longjack boasts the best winter-hardiness and highest yield across the AgriPro awnless lineup, and has a medium to late maturity.
"Longjack offers a great standability and a good forward potential for growers," Coltrain says.
Research from the AgriPro team shows that AP Longjack is also disease tolerant for both stripe and leaf rust, and offers protection against wheat streak mosaic virus and soilborne mosaic virus.
AP Solid. For growers in the Wyoming, Montana, Colorado and western Nebraska, AP Solid is shown through rigorous testing to be a top choice.
"We're very excited to see such a high-yielding variety for these conditions with the wheat stem sawfly," Coltrain says. "We've seen it showing a strong stem solidness, as well as showing high-preforming yields."
AP Solid's stem strength helps with wheat sawfly management, and the variety's solidness was confirmed by Montana State University research.
"It's actually named AP Solid due to its solid stem strength for that sawfly control," he says. "Wheat stem sawfly has been a major pest in Montana for a long time, and it's continuing to move into the High Plains."
The best reason for producers to choose these new varieties on their operations?
"It's got to be the yields," Coltrain says. "The yield really shines under lots of conditions, but it can outperform the other products very well and just will produce the bushels."
For growers interested in finding out more about these varieties, they can contact their local AgriPro dealer.
Subscribe to receive top agriculture news
Be informed daily with these free e-newsletters
You May Also Like
---