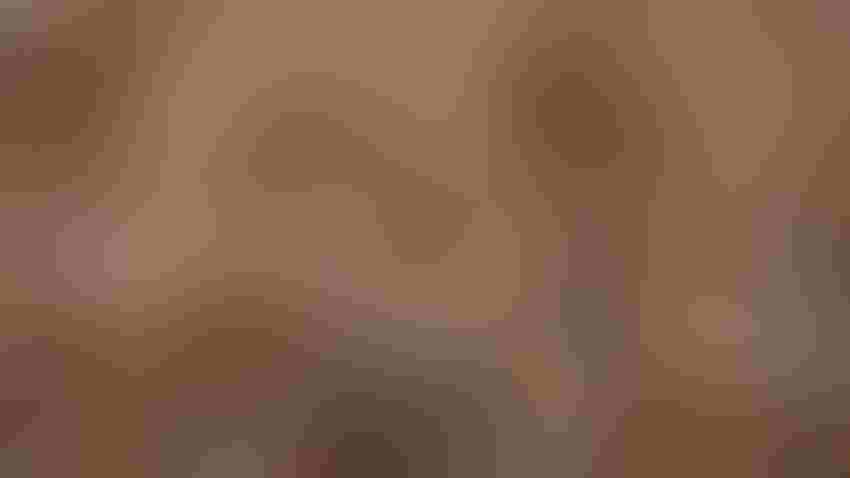 "If we look at the world durum dynamics, it's the smallest world crop since 2001," says Jim Peterson, policy and marketing director for the North Dakota Wheat Commission.
Ninel Roshchina/Getty Images
While everyone wishes they had a crystal ball for their marketing decisions, no one could expect the changes that came the last few months. The durum industry has experienced many changes that may influence marketing decisions.
Jim Peterson, policy and marketing director for the North Dakota Wheat Commission, says USDA estimates share production is down in 2023.
"Current production estimates 57 million bushels, which is down slightly from a year ago," he says. "We saw producers plant more durum this year. But due to our growing conditions, the yield estimate is lower."
About 85% of the U.S. durum crop is grown in the Northern Plains across the Dakotas and Montana, with the remaining crop grown in California and Arizona. With grain harvest still underway across the region, Peterson says some of the Northern crop yield and quality is still to be discovered.
"Our desert durum crop was as high quality as it usually is, but we still saw that lower production trend," he says.
Canadian supplies
Cool conditions and minimal soil moisture started off the planting season for Canada in 2023. With warmer-than-average temps through the growing season combined with dry conditions, rains in July and August were "too little, too late," according to Peterson.
"They saw increased rain frequency and coverage of a broader area in late July into August, but especially in the durum region these came too late," he explains. Even with drought hitting parts of the U.S., the Canadian durum region was still drier through the season.
"There were thinner stands and very dry soil going into the end of July," Peterson says. According to Statistics Canada, yields were cut by almost 26% from 2022, an average of 26.8 bushels per acre. A second report on the season's crop will come on Sept. 14, based on August crop conditions. "In this next report, I don't think we'll see significant adjustments, but some reports may have better-than-expected yields," he says.
What's next?
This year's global durum crop will be the smallest since 2001. "The spring 2023 projections were actually looking at a slight recovery in production from 2022, but then adverse growing conditions came into play," Peterson says.
He questions how much quality durum is needed to shore up these shortfalls, especially with the European Union's demand for crop quality. "They have tremendous demand for durum for things like pasta that requires a high-quality grain," he says. "Some markets don't allow product substitution. But if you're looking at a $4 price spread, certainly you can expect some substitution."
In sharp contrast with the notable decline in world non-durum values, world durum values have moved higher. "The values have softened in recent weeks as harvest progresses in Canada and the U.S. We also saw some big buyers pull back on their tenders," Peterson says.
A complex durum market leads Peterson to predict hesitancy on both the buyer and seller side moving forward. "The market is pretty tough on any quality issues, which has added another level of complexity," he says.
With so much unknown in the coming months, buyers may experience a volatile price environment supported by historically tight crop inventories, he says.
Subscribe to receive top agriculture news
Be informed daily with these free e-newsletters
You May Also Like
---